Learn how TSA Precheck, Clear Plus, and/or Global Entry can get you through the airport faster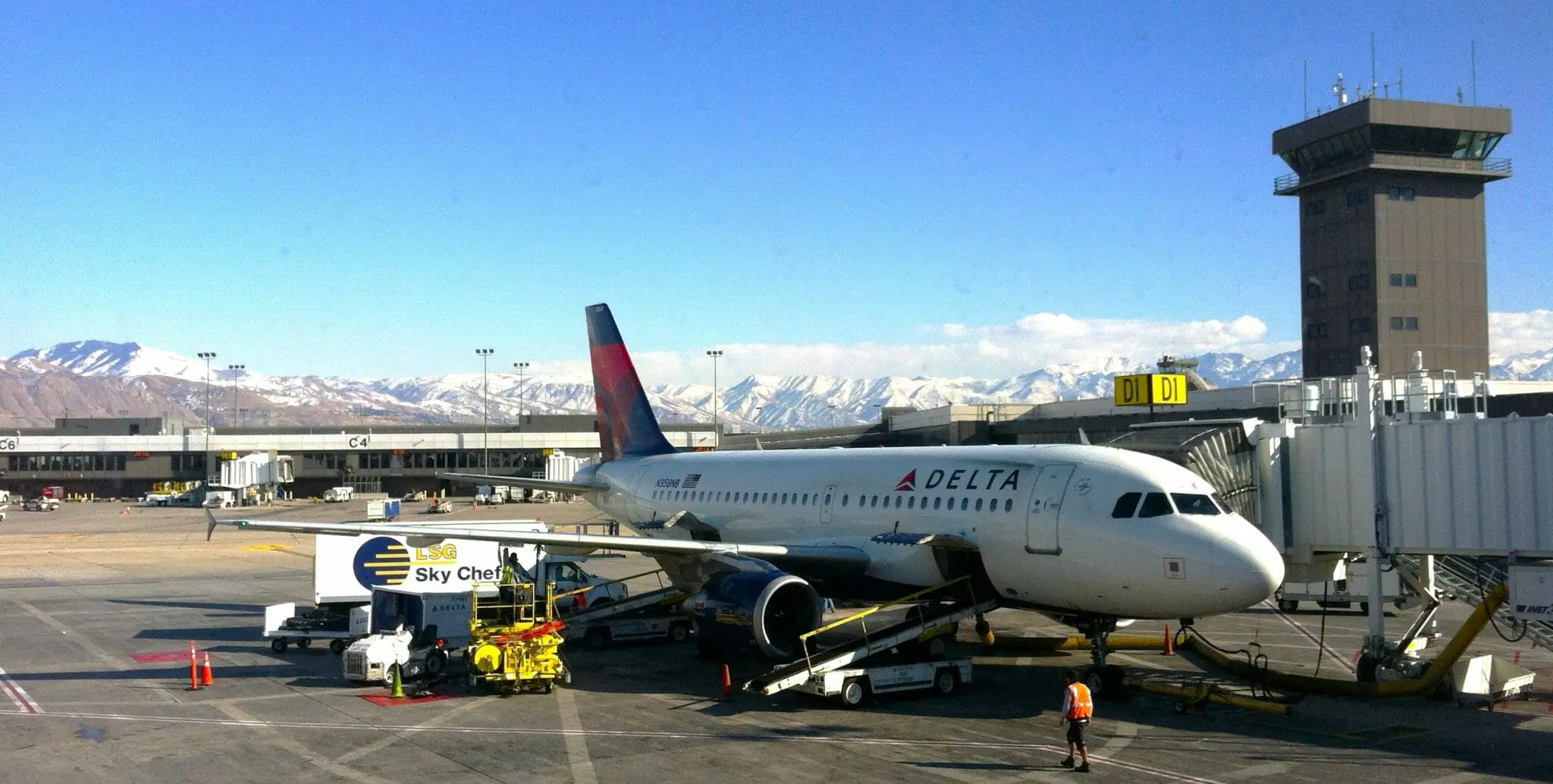 If you have been to U.S. airports recently, you have likely come across some ridiculously long TSA security lines. Along with my frequent travels, I volunteer weekly at my airport USO ( United Services Organization), to serve our military service members. When I arrive at 8:00 pm, I often see massive lines with posted wait times is up to 90 minutes. This is on a weekday too! It is easy to see the stress in the people in line. It inspired this post because it doesn't have to be this way and never is during my travels.
Recently, I had guests who had a mid-week late evening flight wait almost 40 minutes in the TSA Precheck line and only made their flight because it was delayed. There are many reports in the news of scores of people missing flights. Rescheduling is a nightmare, too, as most flights are completely sold out. It seems crazy and a waste of time to show up 3 hours before a domestic flight, but that is becoming the new reality. The stress is not worth it.
Once past security, things have changed.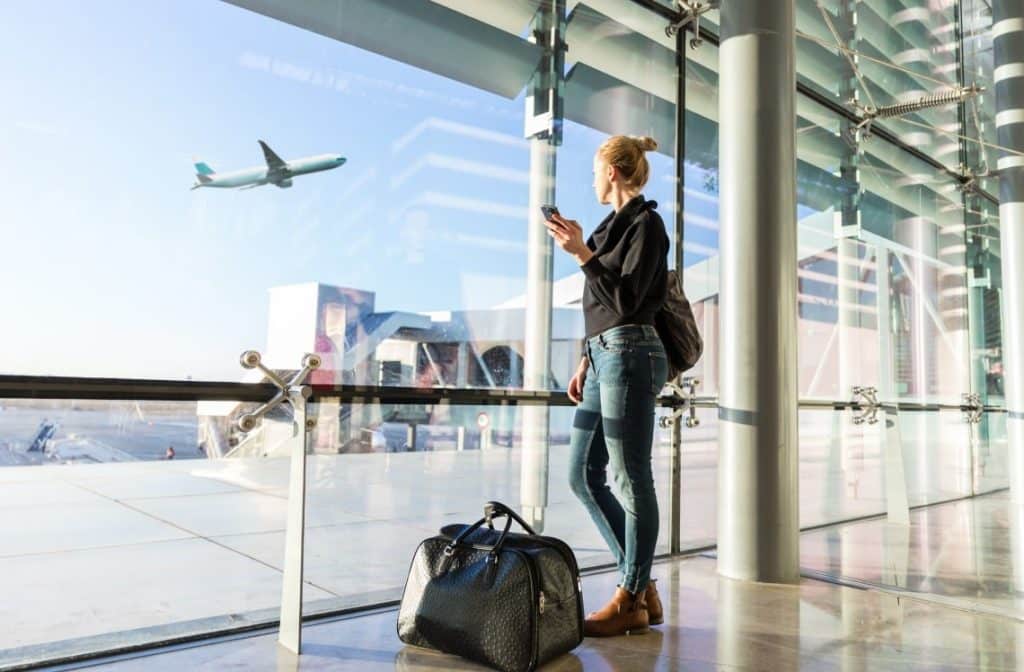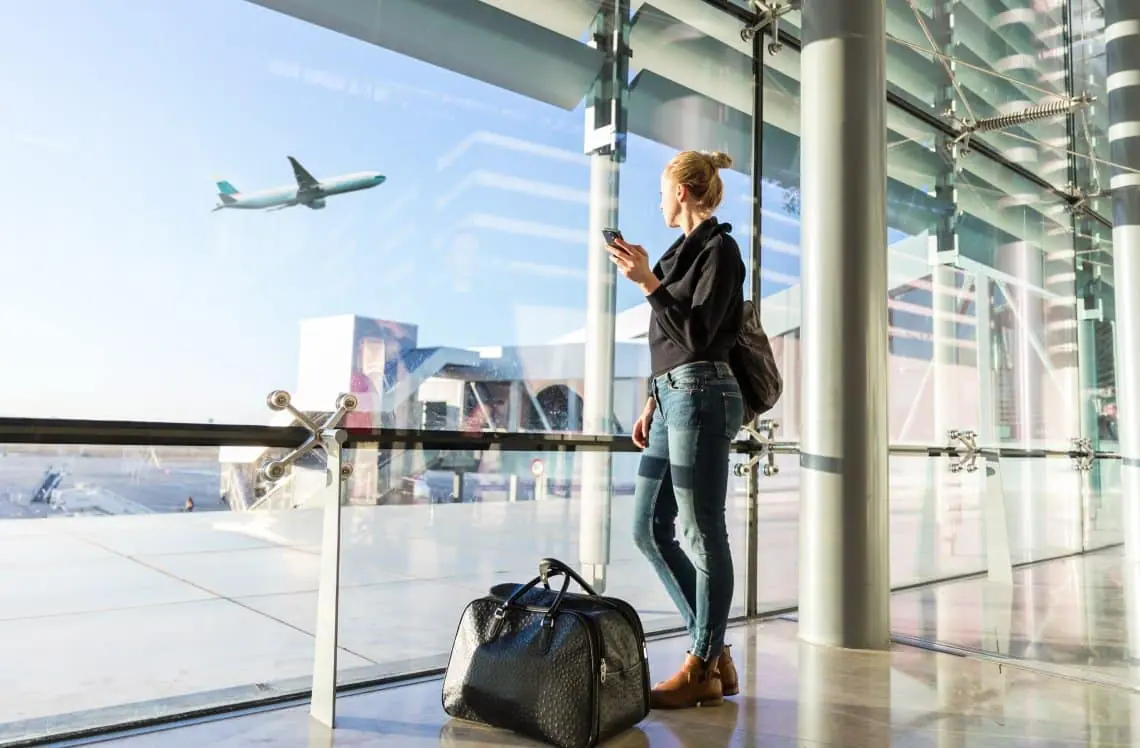 Most airports now have so many great food, drink, and shopping options past security it is sad to miss out. Now that many personal services such as chair massage, pedicures, and live music are available again, making traveling more pleasurable, it is a shame to miss out. For travelers like us who have access to lounges through our travel credit cards, we want to maximize our time there, which makes it even more essential to get through quickly.
What is the cause of all this

What is causing these long airport security lines involves a multitude of factors. Staff shortage issues with the TSA, long check-in lines at the counters also due to low staffing, an increase in travelers now flying after two years of Covid, increased screening times due to Covid, and security threats.
Then we have all been behind the unprepared traveler, who has tons of jewelry on, liquids in their carry-on, zippered boots on, etc. That becomes an extra minute or two for each of these people, which adds up very quickly. Predictions are that the number of travelers using U.S. airports in the next few months will surpass levels before the pandemic.
Heading overseas soon? Check out our Packing for Success page
It is so bad people can reserve spots online
Many airports now allow you to pre-book a spot online for the TSA airport security line. You get a bar code and get to go to the front of the line. Since only frequent and local travelers will likely know about this, the tourists wait while others jump ahead. The Spot Saver program is free, but you have to wonder if that is only temporary. When the airports have to start using Disney ideas to expedite lines, you know you are in trouble.
I found this interesting from the TSA site: "it's intended for those who don't have access to any priority screening options, like TSA PreCheck and CLEAR." So more reasons to look into those programs.
How to avoid those long lines
In my case, and when we do our blog travels, the average wait time in the airport security line is less than three minutes at any airport I use in the U.S. You read that right, less than FIVE minutes. That is in the same airport that has 90 minutes of security lines. I can assure you I don't have friends in TSA, and what I do to expedite the process through security everyone can access.
What allows me to fly through security is that I have TSA PreCheck through Global Entry, and I have CLEAR Plus. Let's examine these options, their cost, and how it works.
Please note we have

no

relation or business affiliation with any of these programs.
TSA PreCheck
The most significant perk of TSA PreCheck is access to a dedicated, expedited airport security line at most U.S. airports. The people that tend to be in these lines are more seasoned travelers, so they tend to have fewer issues getting through screenings. Also, only a tiny percentage of people get put through the body scanner; it is not used as often in the Precheck area.
In addition, you don't have to remove liquids from your luggage, shoes, belt, light jacket, or laptop. That alone is a relief.
You may think this is expensive and cumbersome to get. Not at all. There are two ways to get TSA PreCheck. The factor that decides which way to go is simple. Ask yourself this question, do I travel internationally? If you don't, get the TSA PreCheck directly. If you travel a couple of times a year internationally, apply for Global Entry, which comes by default with TSA PreCheck.
Suppose you have a travel credit card like Chase Sapphire Reserve, American Express Platinum, Capital One Venture Rewards, etc. In that case, they now offer account credit when you sign up for Global Entry or TSA PreCheck. The credit is usually up to $100. You purchase it with the card with this offer, and they then credit you. The credit was there within 24 hours of the purchase when I used my Chase Sapphire Reserve.
How to get TSA Precheck
1. Apply Online
Submit an online application in 5 minutes & schedule an appointment at any 380+ enrollment centers.
2. Enroll in person
A 10-min in-person appointment that includes fingerprinting for a background check
Membership is only $85, renewals online go down to $70, and children under 12 can join their parents at no cost. This membership is good for FIVE years. If you travel more than once a year, it is worth its weight in gold, as it is said.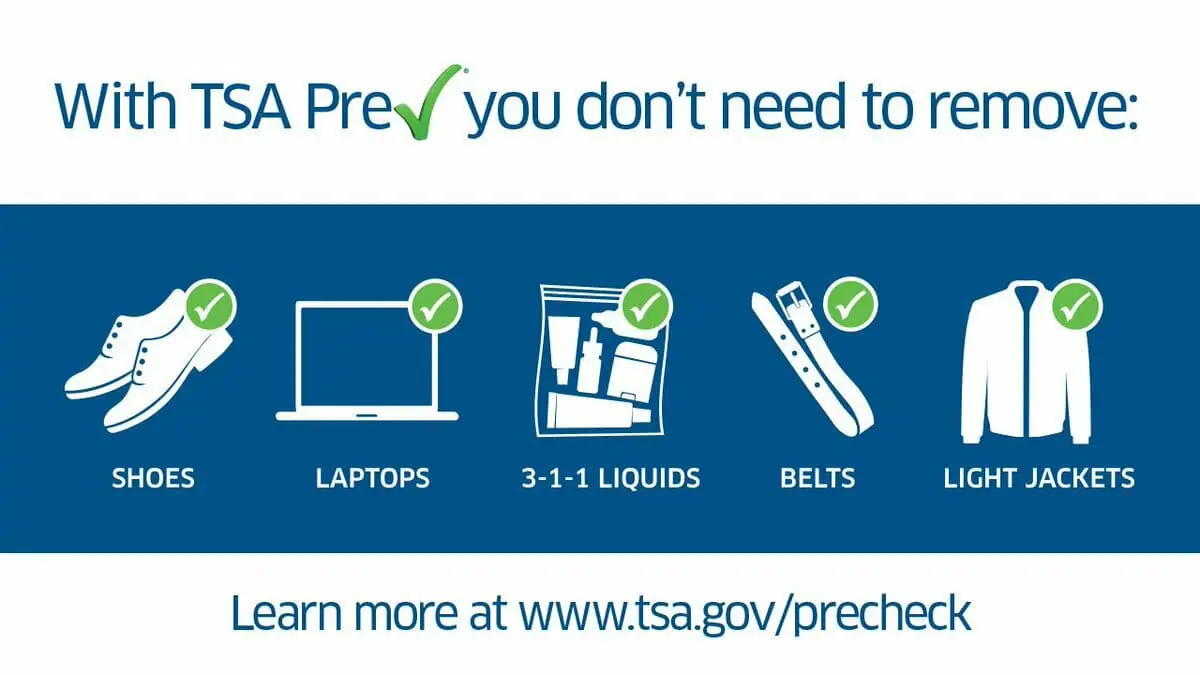 Global Entry
Global Entry is for people who travel outside the United States several times a year. Once accepted, it is a 5-year membership like TSA Precheck and requires an interview at the Global Entry Enrollment Center and fingerprinting. It is referred to as the Trusted Traveler Program. You need to be a low-risk traveler and agree to follow the rules. There is a rigorous background check done before you can get that interview.
This process is more involved than TSA PreCheck because waiting to get an appointment in some airports can be long. It is usually only done at airports with border control offices, which can be a hassle for those who live far from airports. If you happen to return from travel abroad, an office usually will interview you within the customs area. I have passed these many times and rarely see a line, which is a good option for many.
The two benefits of Global Entry are gaining expedited clearance upon arrival to the United States and getting TSA Precheck. At airports, program members proceed to Global Entry kiosks, present their machine-readable passports or U.S. permanent resident card, or an eye scan. The kiosk issues the traveler a transaction receipt with their image and directs them to baggage claim and exit.
Recent experiences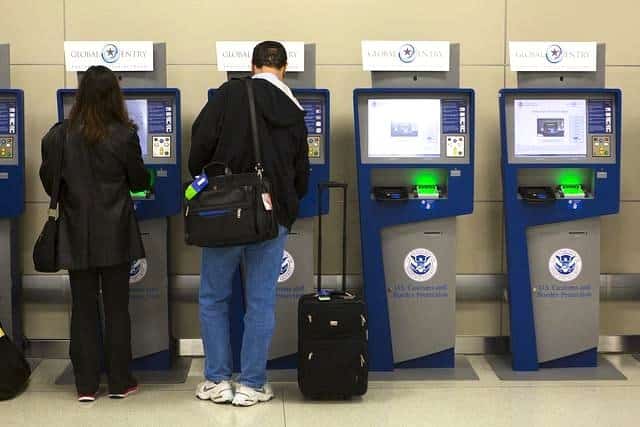 On our recent travels in May 2022, the lines were long and slow for NON-Global Entry people. We walked up to a Kiosk. In our case, it scanned our eyes, and we didn't need to scan our passports. We quickly received a slip to hand to the customs officer. The average time to get through is around 5 minutes. It is such a relief after a long international flight, to say the least.
Luggage tends to come out quicker on international flights, so we are on the road often within 30 minutes of landing at the airport we usually use. If you have a connection to make, you are much less likely to be missing it if it is tight.
How to apply for Global Entry
1. Create a Trusted Traveler Programs (TTP) account. Regardless of your age, you must have a TTP account.
2. Log in to your TTP account and complete the application. A $100 non-refundable fee is required with each completed application.
3. After accepting your completed application and fee, CBP will review your application. If your application is conditionally approved, your TTP account will instruct you to schedule an interview at a Global Entry Enrollment Center. Each applicant must schedule a separate interview.
4. You must bring your valid passport(s) booklet and another form of identification, such as a driver's license or I.D. card, to the interview. You must present your machine-readable permanent resident card if you are a lawful permanent resident.
A $100 one-time fee with your Global Entry application must be paid at the time of application submission through the Trusted Traveler Program (TTP) System. You can pay by credit card or through an electronic bank transfer.
As noted above, many travel credit cards offer to credit you for this. If you travel abroad, it is the best deal, as that $100 gets you TSA PreCheck.
Please note the fee is non-refundable, even if an application is denied.
CLEAR Plus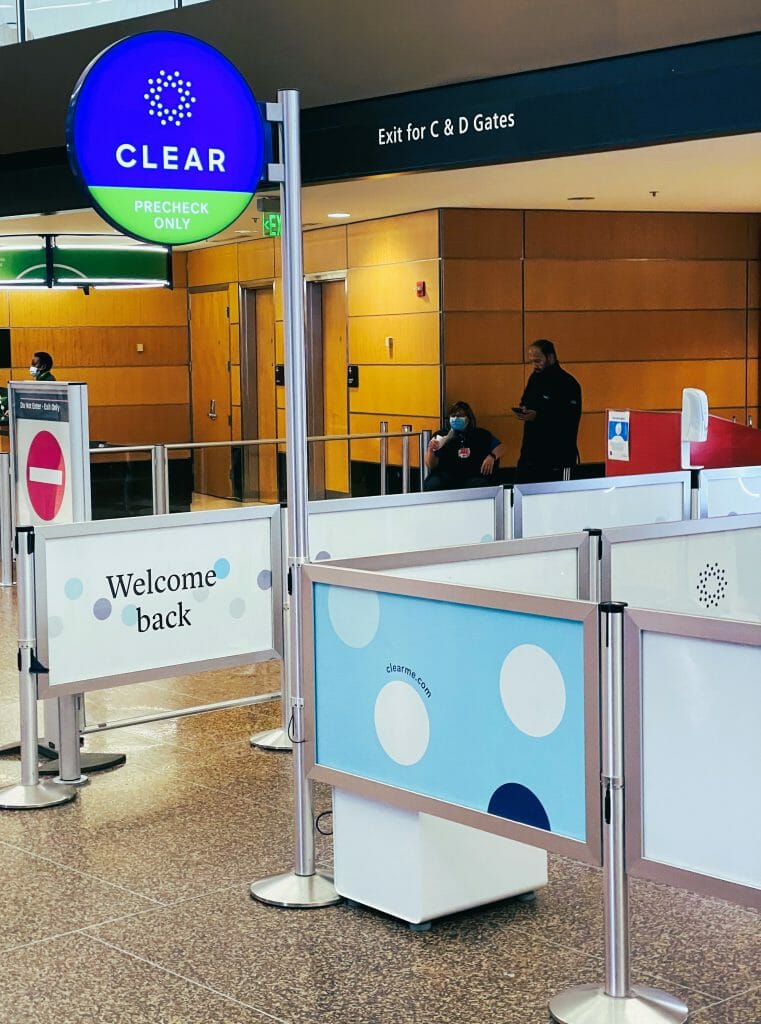 This is the best of all programs out there. Since I joined, I have NEVER waited in any airport security line. Clear Plus members have a separate area to be screened. You do not need to present any I.D. Your identity is verified at a Kiosk (I do the Eye Scan), and your boarding pass is scanned into the machine. A Clear Plus ambassador is there with you the whole time. Once "cleared," they escort you to the TSA agent doing the security screening, bypassing everyone waiting in the regular line.
It is impressive—the program utilizes biometric authentication (fingerprint or eye scan). Once you have checked your bags, you can put your I.D. away! All you need is your boarding pass.
The usual rate for Clear Plus membership is $189 per year. However, there are many ways to save and avoid paying the total retail price. Clear partners with both Delta and United offer special membership rates. We get it through United as part of their frequent flyer program. It also available with Delta. Top-tier frequent fliers on United (1K) and Delta (Diamond) get it for free. My rate this year, they just have a big price increase, was $149. Ryan has the American Express Platinum Card, and his membership was free.
Some credit cards also offer you a significant discount: you'll earn up to $100 statement credit per calendar year when you use the card to purchase a Clear membership. The program also has frequent promotions such as three months free or extended renewal if you have referred someone. Membership is free if you are a top-tier Delta or United frequent flyer.
Signing up for Clear is easy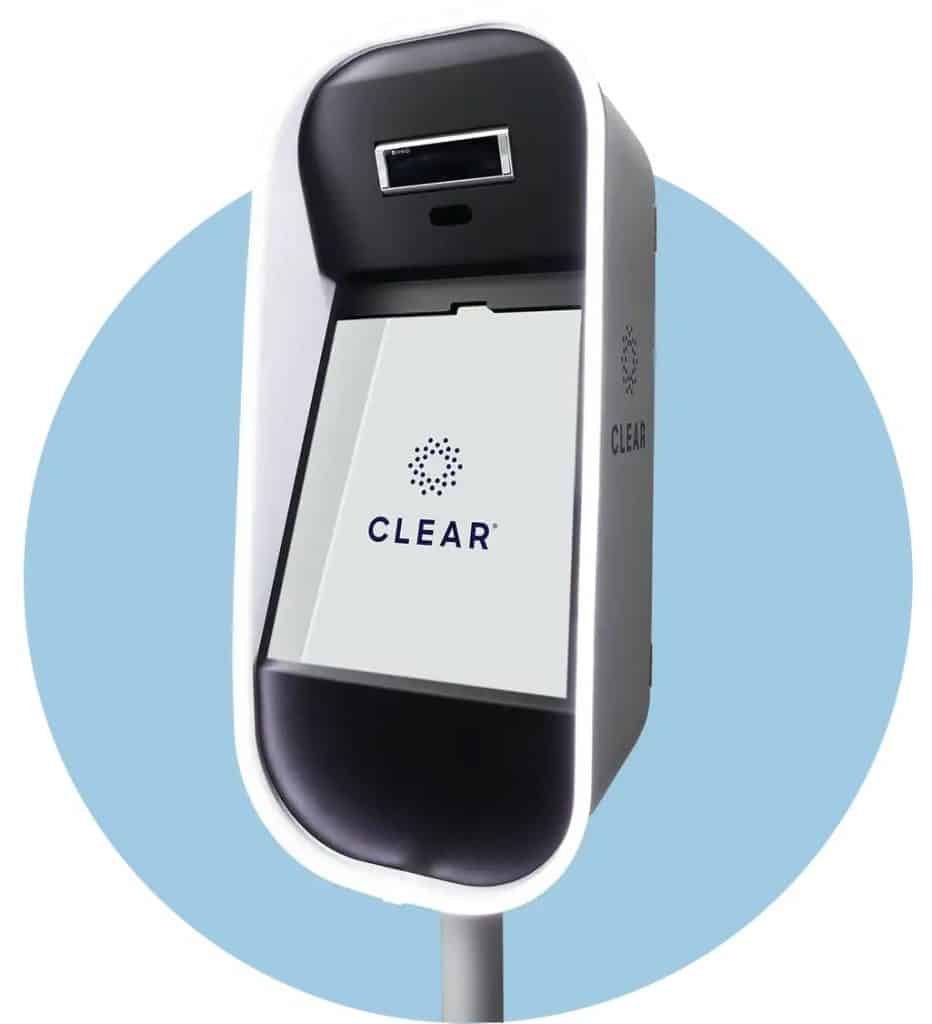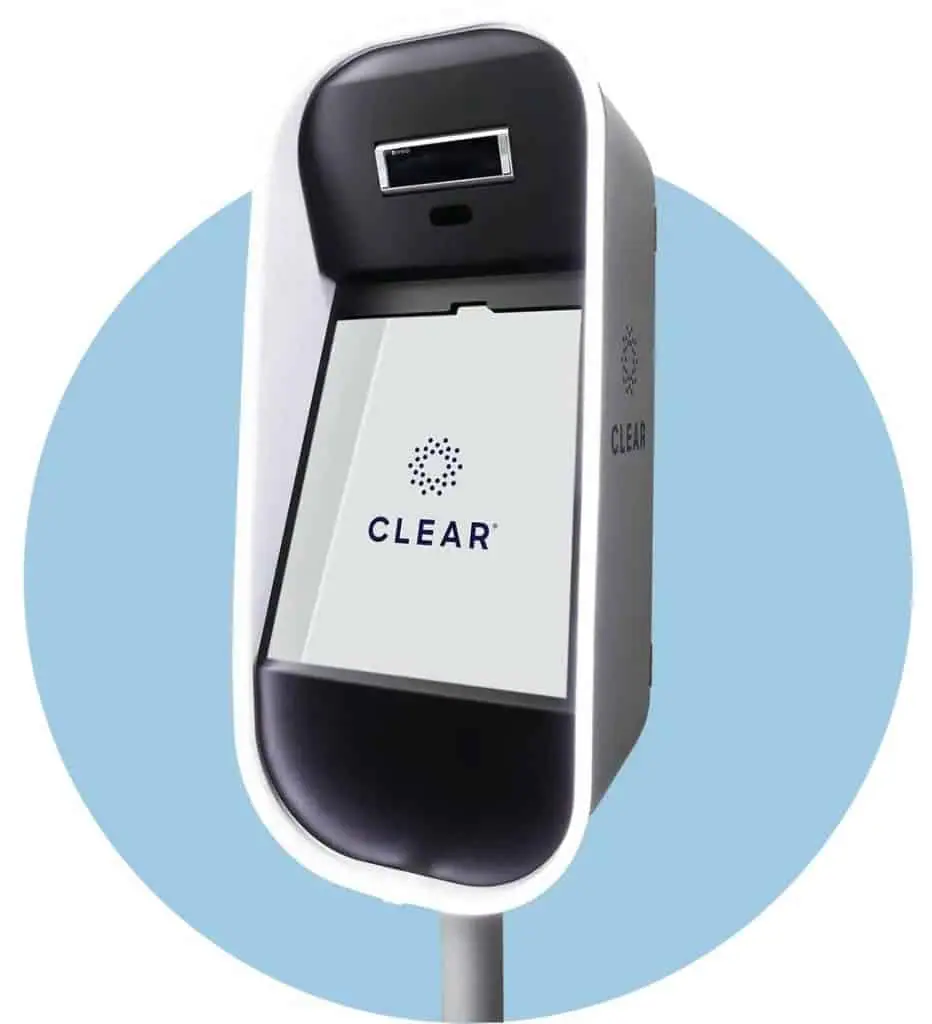 Start your easy, one-time enrollment online, click here, then finish at any airport. Clear location – no appointment necessary; just bring a valid government-issued I.D. I signed up at the airport. I just walked up, and 5 minutes later, I was done. The agent is there to make the process quick and easy. I was able to use it right away so you can avoid your first long airport security lines. It is only good in the United States.
Clear is also expanded beyond airports and has additional perks. CLEAR's innovative identity technology powers faster, easier, and more secure experiences at hotels, stadiums, offices, and more. There are Clear lanes in many stadiums and arenas nationwide for faster entry. The app offers age verification with just a tap and virtual queuing.
The Clear Plus program, in my view, is worth it, even if I travel only a couple of times a year. They offer family memberships with a substantial discount, and children under 18 traveling with their parents are free.
Final thoughts
If airports are causing you to stress and you are tired of long airport security lines, signup for TSA PreCheck and Clear Plus to help expedite your travels. It is an easy and quick process that will make your travels much more relaxed. Enjoy what the airport has to offer inside security.
We are lucky to have free access to airport lounges at most airports through my Chase Sapphire Reserve card and Ryan's American Express Platinum. It is a good idea to check if your card has that available or provides a few free lounges passes a year. We get to the airport at least two hours before any flight and enjoy complimentary food and a free open bar. Larger lounges offer huge food spreads and areas to relax, work, or sleep. Many even have showers. Not standing in long security lines has its perks.
Don't have access to airport lounges? Sometimes we don't either, so we enjoy window shopping, checking out artwork, listening to live music, exploring the airport, or getting a snack.
I remember the days I dreaded heading to the airport and the stress I often experienced before getting on the plane. Now I am excited about my travels to the airport, and getting past airport security lines is seamless. If only it could extend to Europe. In the meantime, I will take what I can get here and appreciate it.
Safe and smooth travels to all.
© 2023 Wanderers Compass All Rights Reserved
Are you traveling to Europe soon? Check out our list of Country Travel Guides to help plan your next adventure.
Do you have a question for us or have a comment?
Check out our most recent blog posts