Our choice of bread to accompany our Traditional Guinness Irish Stew
When enjoying a hearty Guinness Beef Stew, it is essential, in our view, to accompany it with a loaf of delicious Irish bread. Sticking with the theme, it seems appropriate that our bread should also have some Guinness beer in it. The hunt was on to find that perfect recipe. Did we find it? Well, we sure do think so!
This Guinness brown bread recipe is simple, and no fancy equipment is needed. It is best served fresh and still warm. Sweetened with molasses, it is best for a sweet treat when slathered in Irish butter or on its own. We found it excellent the next day as a breakfast toast.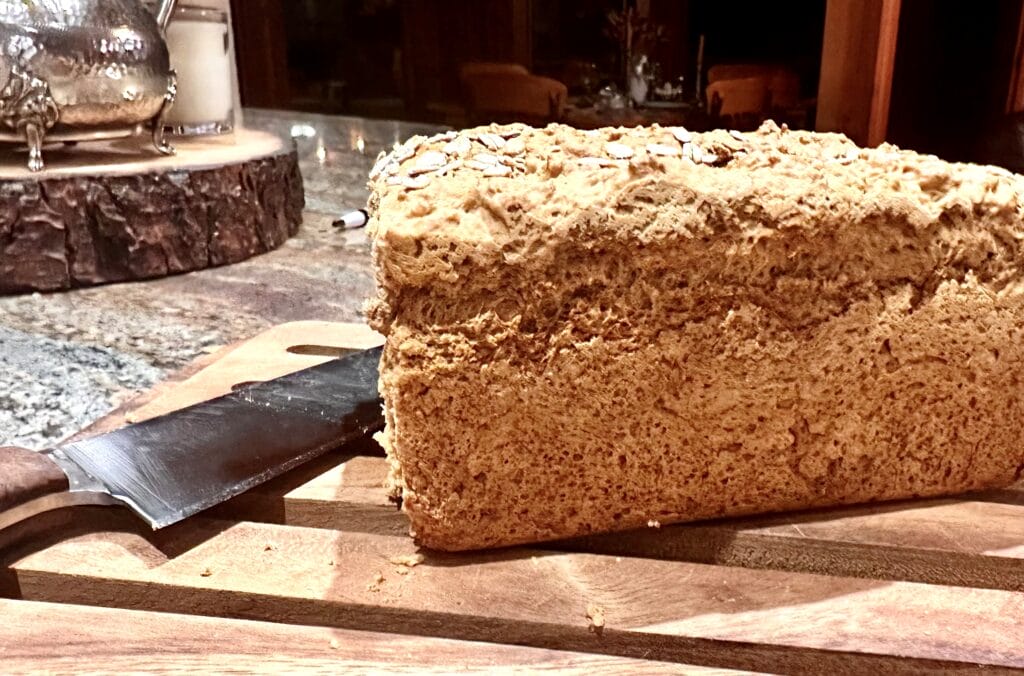 Whether celebrating St. Patricks Day or entertaining guests, make a meal to remember with our Traditional Guinness Beef Stew served with this sweet Guinness Irish Brown Bread with Molasses (click here for the recipe. Round off the meal with a Guinness beer, and you have just transported yourself back to Ireland. Whoever graces your table will thank you!
We have come up, in our humble opinion, with a great adaptation of the traditional Guinness Brewery Beef Stew recipe. During our recent visit to the Guinness Baltimore, Maryland location and ordering their fantastic beef stew, we knew we had to make it for our own family. Check out our Traditional Guinness Beef Stew recipe by clicking here.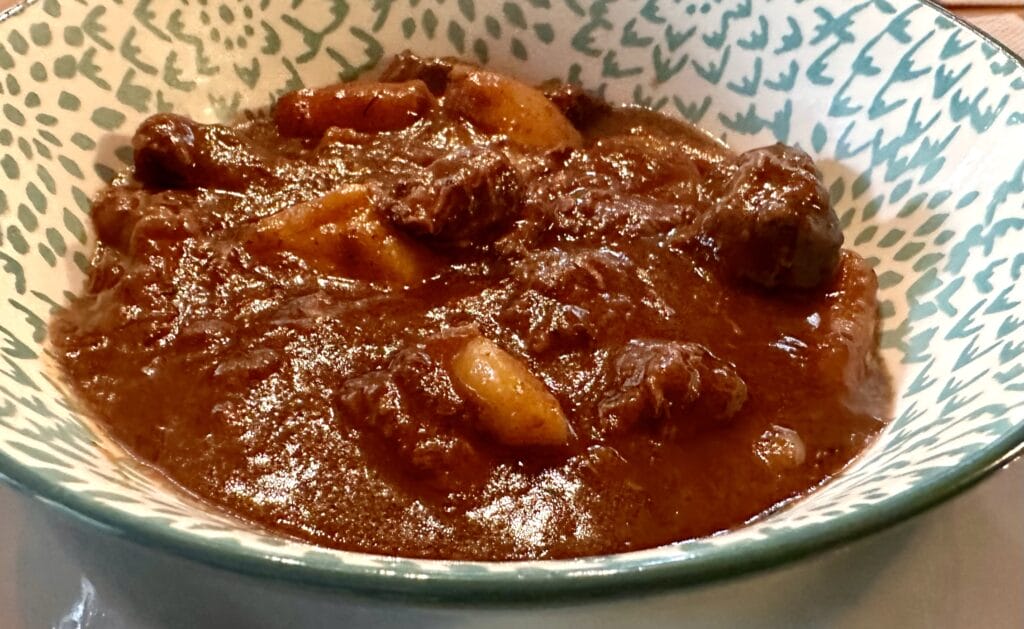 Let's get baking!
Guinness Irish Brown Bread with Molasses
Our choice of bread to accompany Guinnness Beef Stew
Equipment
9×5 inch well buttered loaf pan
Ingredients
3

cups

Self-rising flour

1/2

cup

Fine sugar

Can use regular sugar

1/8

tsp

Salt

1/3

cup

Unsulfured molasses

1

tbsp

Unsalted butter, melted

12

ounces

Guinness EXTRA Stout

Must have carbonation
Instructions
Preheat the oven to 350 degrees F. Butter the loaf pan.

Shift together the flour, salt and sugar.

In a bowl, mix the butter and molasses. Add the Guinness.

Slowly add the liquid to the dry ingredients and fold them gently until combined. Do NOT OVERMIX, it will look rough, that is good, but avoid lumps. Feel free to use your hands if you wish.

Spoon the batter into the loaf pan. Smooth out the top and level in the pan.

Bake for approximately 50-60 minutes until a toothpick comes out clean. It will rise significantly

Cool for ten minutes before turning onto a rack.

Serve fresh, slathered with unsalted Irish butter.
Notes
It is best fresh and still warm. If served with Beef Stew it is ideal slathered with Irish butter.
It makes a great morning toast.
The sweetness is mild, but many find it almost dessert-like. We found with butter the sweetness softened. Some people like it plain.
Regular molasses can be used.
Don't want to use alcohol? You can use buttermilk instead.
If you don't have self-rising flour, you can substitute 1 cup of all-purpose flour, 1 1/4 tsp baking powder, and 1/8 tsp of salt for each cup of self-rising flour.
If you wish, you can sprinkle oats on top for texture before baking.
Preparation Slide Show
© 2023 Wanderers Compass All Rights Reserved
Considering an Ireland adventure? Check out our Ireland Travel Guide for help in planning your perfect Ireland visit!

Our Guinness Brewery Photo Gallery
(Dublin, Ireland and Baltimore, Maryland)
Check out our Ireland Posts
May you never forget what is worth remembering, nor ever remember what is best…
September 13, 2023
Bring Ireland into your home with this delicious adaptation of the official Guinness Beef…
May 20, 2023
Our choice of bread to accompany our Traditional Guinness Irish Stew "Guinness is good…
May 20, 2023
Do you have a question for us or have a comment?