Our Third Featured Libation of the World comes from the Sorrentine Peninsula and Amalfi Coast in Southern Italy
Cover Photo by Roberto Patti on Unsplash
"When life hands you lemons….make……limoncello"

Unknown
Limoncello is a sweet and tangy Italian Lemon Liqueur mainly produced in Southern Italy, along the Amalfi coast, and in the region known as the Sorrentine Peninsula. This region stands at the heart of the lemon agricultural community.
This delightful burst of lemon with a punch is made from the zest of lemons and is traditionally served chilled as an end-of-the-meal digestive. It can be enjoyed on its own but also with desserts. Limoncello pairs well with any chocolate-type dessert (citrus and chocolate always go well), a pear tart, or drizzled-over vanilla ice cream. It beautifully compliments classic Italian tiramisu. That said, you will often observe people enjoying a chilled glass of limoncello midafternoon as it makes a lovely aperitif. There is no wrong time to enjoy this intriguing drink.
There is another version called limoncino found in Cinque Terre and other areas of Northern Italy. It differs slightly, and the article will focus on Limoncello only.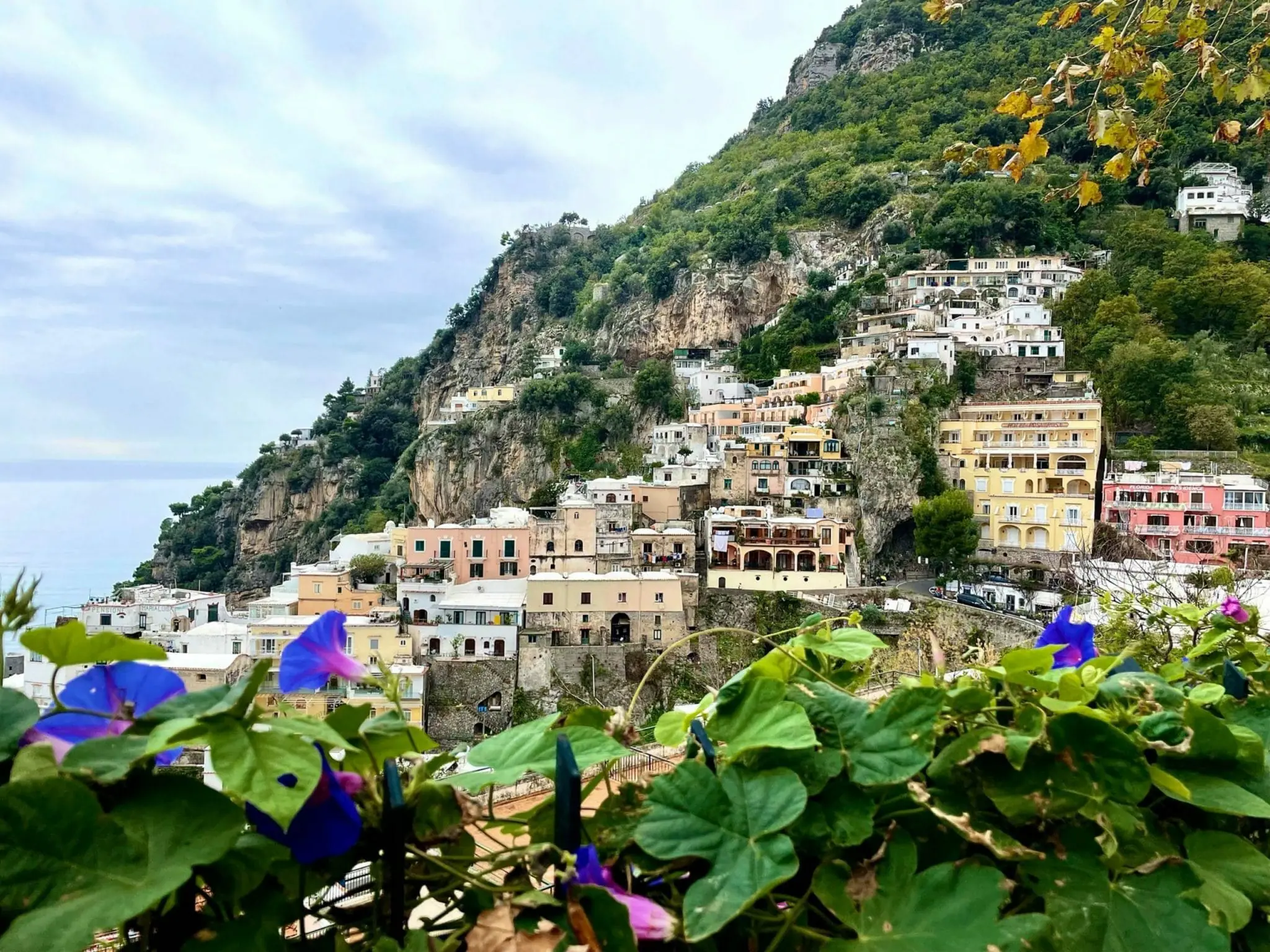 History of Limoncello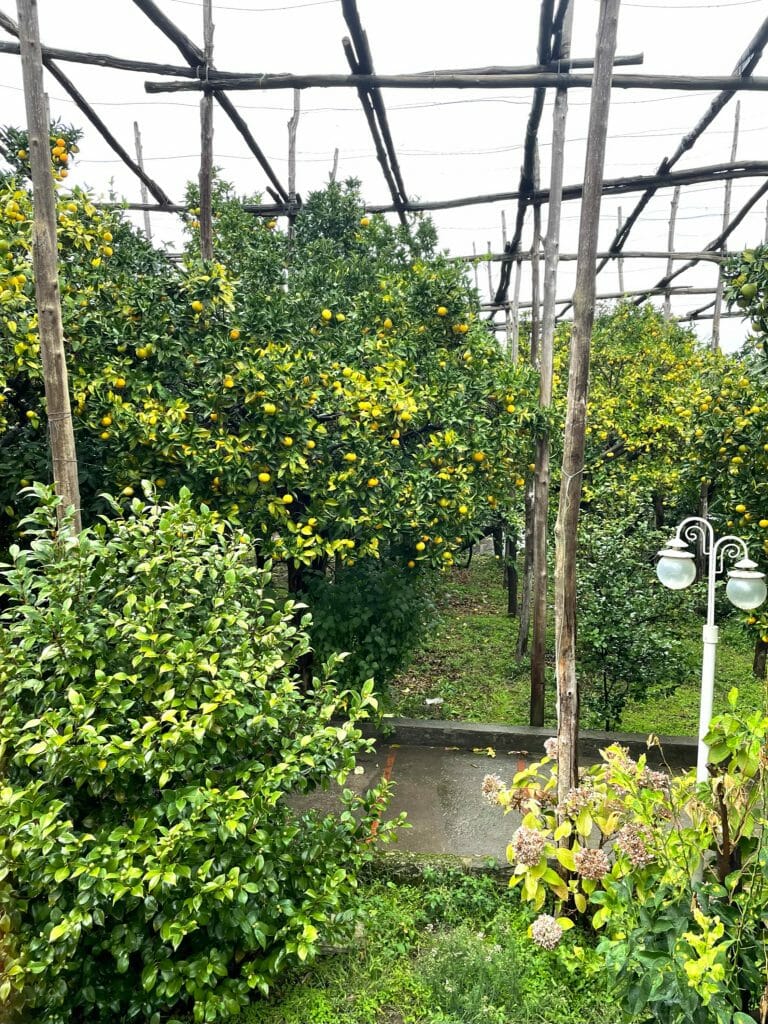 Historical documents date lemons in the Sorrento area to 1500 AD, but the current Sorrento oval ancestors date back to the Roman era. Excavations of Pompeii and Herculaneum revealed numerous paintings depicting lemons similar to those of today served on the tables of ancient Romans.
Lemons are thought to have originated in India and were introduced to southern Italy around 200 AD. Arabs spread lemons throughout the Mediterranean region during their sea travels. The ship crews were especially susceptible to scurvy during their long voyages, and the Vitamin C in lemons could prevent it. Even Christopher Columbus had lemon seeds on his ships when he came to America.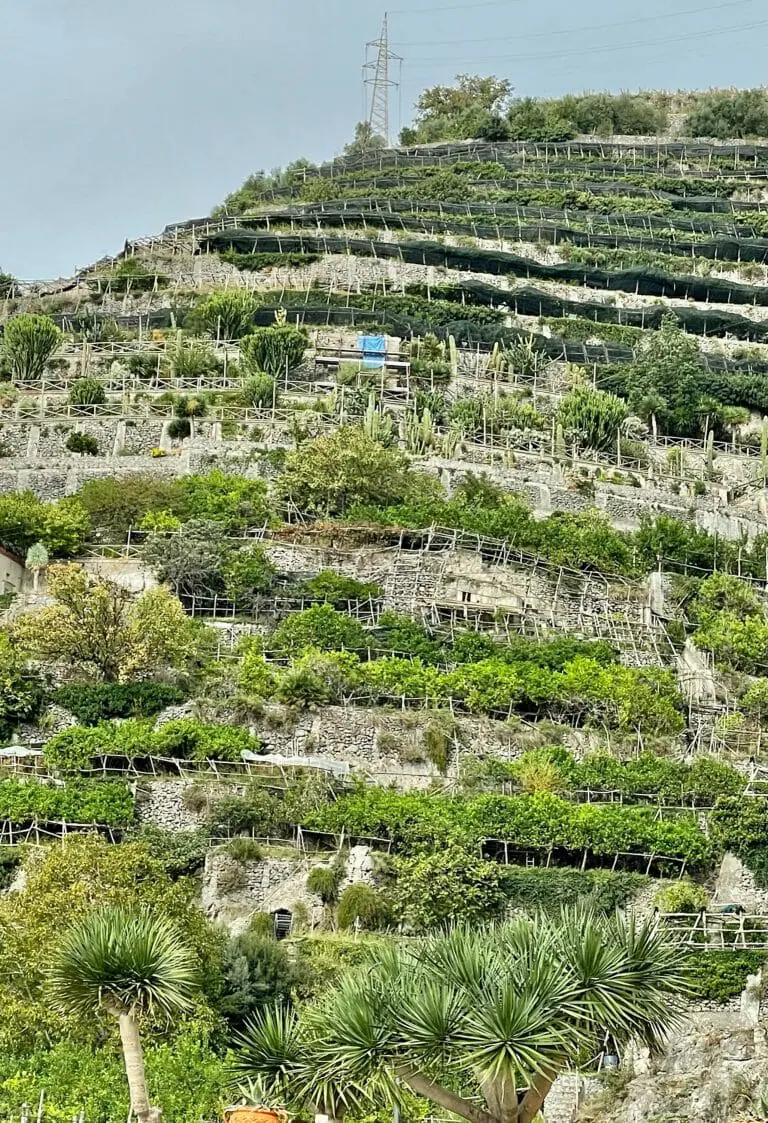 That, though, is not the origin of Limoncello. The origin is quite disputed. There are stories of monks enjoying Limoncello between prayers during the Middle ages. Some speak of fishermen ages ago drinking the lemon liquor in the morning to ward off the morning chill.
The most accepted story originated in a small boarding house on the island of Capri in the early 1900s. A woman, Maria Antonia Farace, who tended a large garden of Sorrento lemons, created the fragrant and intense liqueur with a unique flavor thanks to the mixing with sugar, alcohol, and water. Her nephew opened a bar, and the specialty was the lemon liquor made with his aunt's recipe. Interestingly it was not registered for a trademark until 1988, though it was by the son of Maria's nephew. From the nineteenth century to today, Limoncello is one of the region's most significant products and has become a worldwide commercial phenomenon.
Nutritional value
Lemons are exceptionally high in vitamin C. The Amalfi Coast lemon has more vitamin C than other lemon varieties. Vitamin C protects cells from damage and strengthens the immune system. The skin of lemons contains additional phytochemicals that are important in preventing disease.
The Fruit
The lemons in this region are a masterpiece born thanks to the nature surrounding them. This is due to the influence of the sea and sun that shines on the coast for most of the year. Sorento and the Amalfi Coast are two distinct areas that are very close, but there is a significant difference between the Sorento lemon and the Amalfi Coast lemon. What they share is the Sorrento and Amalfi lemon groves are often referred to as "lemon gardens."
Most lemons used in limoncello production are cultivated by training the trees to climb along a framework made of poles about twelve feet high, forming an arbor. The lemons ripen between February and October, then are hand-picked based on their size, color, and shape. They are harvested throughout the year on steep terraces accessed by stone stairs. There are many celebrations around the lemons, mainly in the Spring and Summer months.
Sorrento Lemons
The best-known citrus of the Sorrento Peninsula is the Sorrentino lemon called 'Femminello,' and it differs from the lemons of the nearby Amalfi coast for the different cultivation methods and organoleptic properties.
The Sorrento femminiello, also known as "Massa lemon" or "Sorrento Oval" (referring to the oval shape of the fruit), has medium-large dimensions. Each lemon weighs no more than 2.5 ounces grams, and its pulp is straw yellow with a highly acidic juice (which differentiates it from the Amalfitano lemon, which is moderately acidic).
The peel is of medium thickness, rough, and fragrant due to the rich presence of essential oils and is citrine yellow in color.
The P.G.I. Sorrento lemon has particular production techniques based on cultivation under "straw mats". The mats rest on wooden support poles to cover the foliage of the trees. This protects citrus fruits from adverse weather conditions and regulates ripening.
Amalfi Coast Lemons
Amalfi lemons belong to a different category known in Italian as the 'sfusato,' which refers to the fruit's tapered shape, quite different than the rounder varieties of lemons grown elsewhere in Italy. This variety was developed as a cross between small, local lemons and bitter oranges. These lemons are significantly larger, with each fruit weighing at least 3 ounces. The medium to thick skin is a light yellow color. The rind has an especially intense lemon aroma because of the essential oils in its skin. Inside, the flesh is acidic, semi-sweet, and very juicy. Amalfi Coast lemons contain few seeds and grow year-round.
The local lemons are traditionally what they use to make Limoncello. They are particularly good for cooking because of their flavor and lack of seeds. Lemons are excellent in salad dressings. Of course, they are always wonderful with fish. The zest and flesh are useful in baking and are in several desserts from the region.
.
The Process
The first step in the limoncello production process begins with fresh lemon peels and removing the bitter white pith that covers the fruit. The oil in the peels infuses the alcohol with flavor, so thicker peels are preferred for making lemon liqueur. The pulp can go into lemon pastries and other lemon-based products as it is generally unnecessary for making Limoncello.
The peels soak in pure, high-quality alcohol. Each producer will use different neutral spirits derived from grain, grapes, sugar beets, sugar cane, and even wine or vodka. These spirits act as a solvent to extract the oils and flavor from the lemon rinds because they have up to ninety-five percent alcohol. For a minimum of forty days, the lemon rinds will marinate in the alcohol in a dark place. The alcohol will develop a more intense lemon flavor the longer they steep and become richer in color.
The mixture is then strained after marinating for the desired time. The resulting liquid is then combined with a syrup made of sugar dissolved in boiling water. It will rest for another month, covered in a cool, dark place. Finally, the whole Limoncello brew is filtered, bottled, and corked.
Letting it Sit
It can take between 28-80 days for those fresh lemons to become Limoncello. The process is relatively simple, but each producer boasts their own limoncello secrets. For example, some use only the rinds, while others marinate the pulp and seeds. Some experiments with different sugar-to-water ratios in the syrup. The location where the limoncello steeps can also play a role because of varying temperatures and humidity.
Ultimately, these factors affect the final product's flavor, opacity, and texture. Taste can vary dramatically from lovely and refreshing to a taste similar to a cleaning substance.
How Best to Experience Limoncello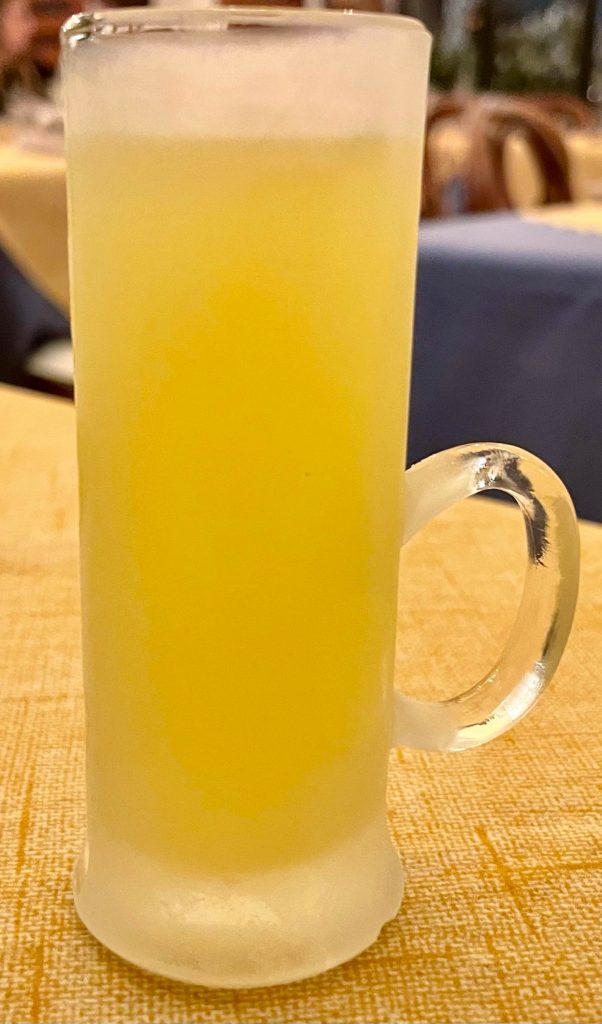 The preferred way to serve Limoncello is cold (without ice), usually kept in the freezer before serving. The glass should be chilled as well. A serving size is 45 ml or 1.5 ounces.
It is 30% alcohol, so it does pack a punch and is deceiving due to its sweetness.
Always drink responsibly.
Beyond the "Digestivo"
Digestivo refers to helping you digest after a meal. That is why Limoncello is most commonly enjoyed as an after-dinner drink, but, there are many other ways to enjoy it:
Drizzle it over gelato or ice cream or
Pour over some fresh fruit
Swirl it into champagne or sparkling water
Stir it into pastry cream or drizzle it over pound cake
Add to homemade cocktails.
The Seal of the Real Limoncello, avoiding Tourist Knock Offs
In Italy, prized agricultural products are strictly regulated. Lemons grown in certain designated regions of Capri and the Sorrentine Peninsula fall under the legal protection afforded by an I.G.P. (Indicazione Geografica Protetta), a protected geographic area. The consortia protect the two main lemons cultivated there based on their cultural, historical, and culinary importance. These certified areas are under protection by the laws of the European Union.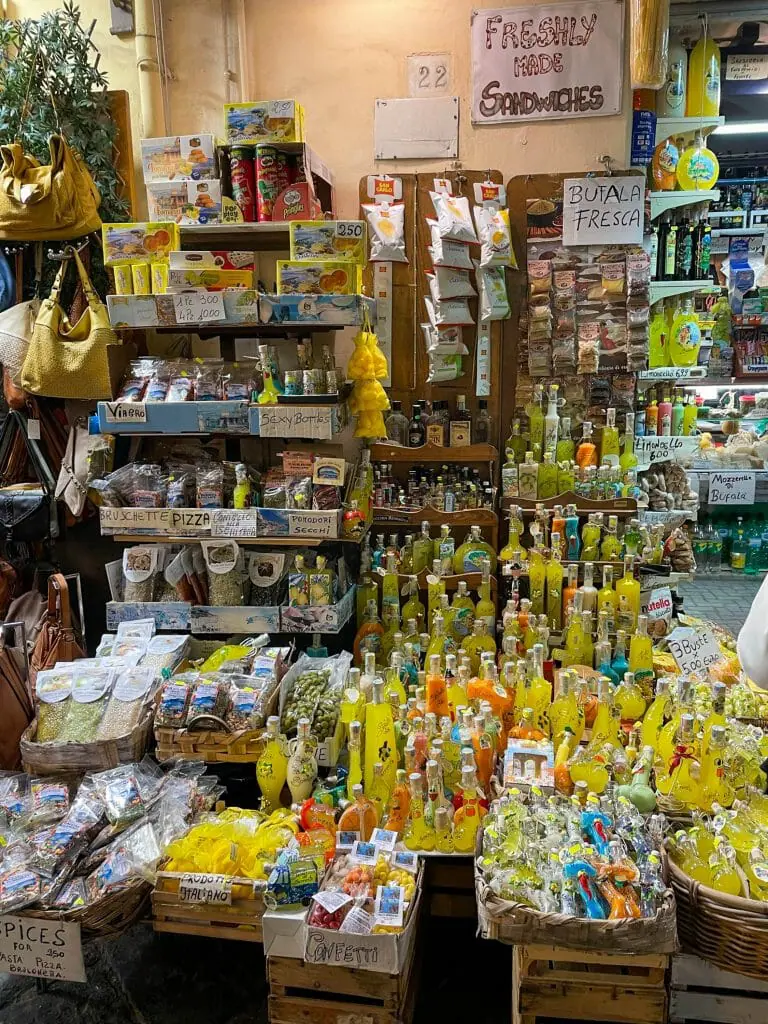 Most of the limoncellos you will see for sale in tourist trap stores are not authentic. They are aromatics, not true Limoncello. Avoid those and seek the "real" product.
Limoncello of Sorrento has the Consortium for the Promotion of the Sorrento Lemon, which regulates the cultivation of Sorrento lemons.
The Consortium for the Promotion of the Amalfi Coast Lemon preserves this variety's heritage label for the Amalfi Coast.
Lemons Everywhere
With lemons being the agricultural focus in this region, it goes way beyond just Limoncello. It is pretty much lemon everything. Along with Limoncello, there is lemon-flavored candy, cookies, pastries, and limoncello chocolate. If that wasn't enough, you can find lemons in or on almost anything you can think of including lemon soaps, trinkets, clothing, ceramics, artwork, and on and on.
One of our favorite treats is a cone of lemon sorbet, refreshing and delicious. We also enjoyed mouth-watering lemon pastries and desserts. If you are not a lemon person, you are indeed in the wrong place.
Taking Limoncello Home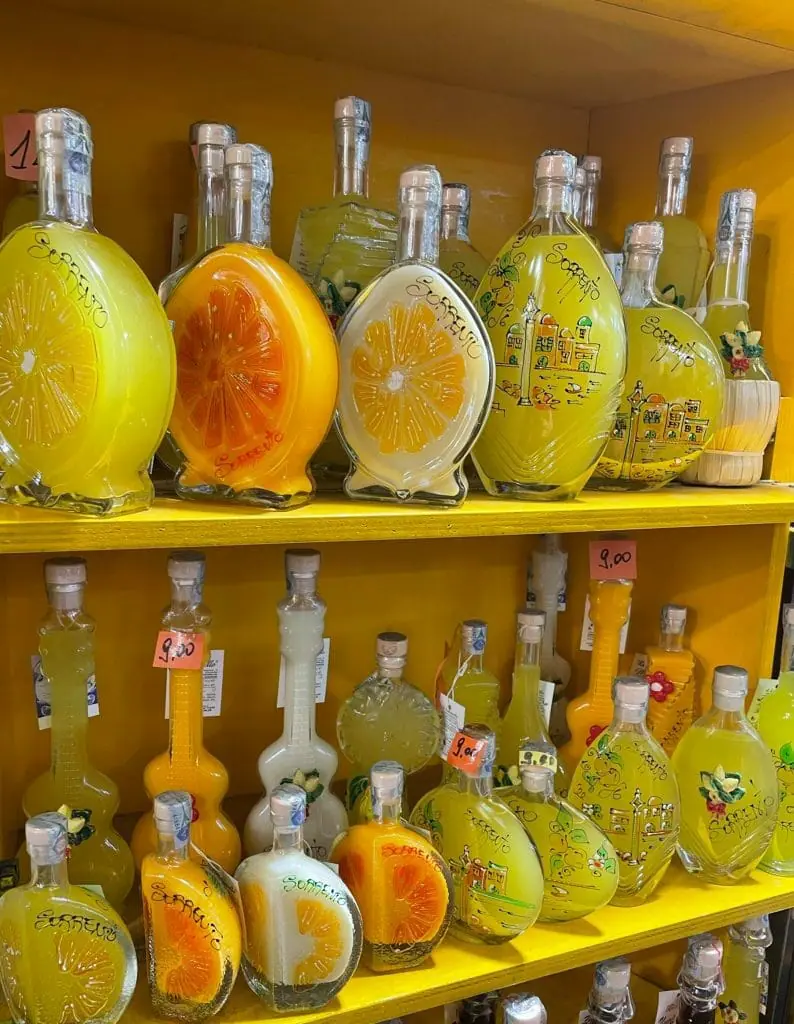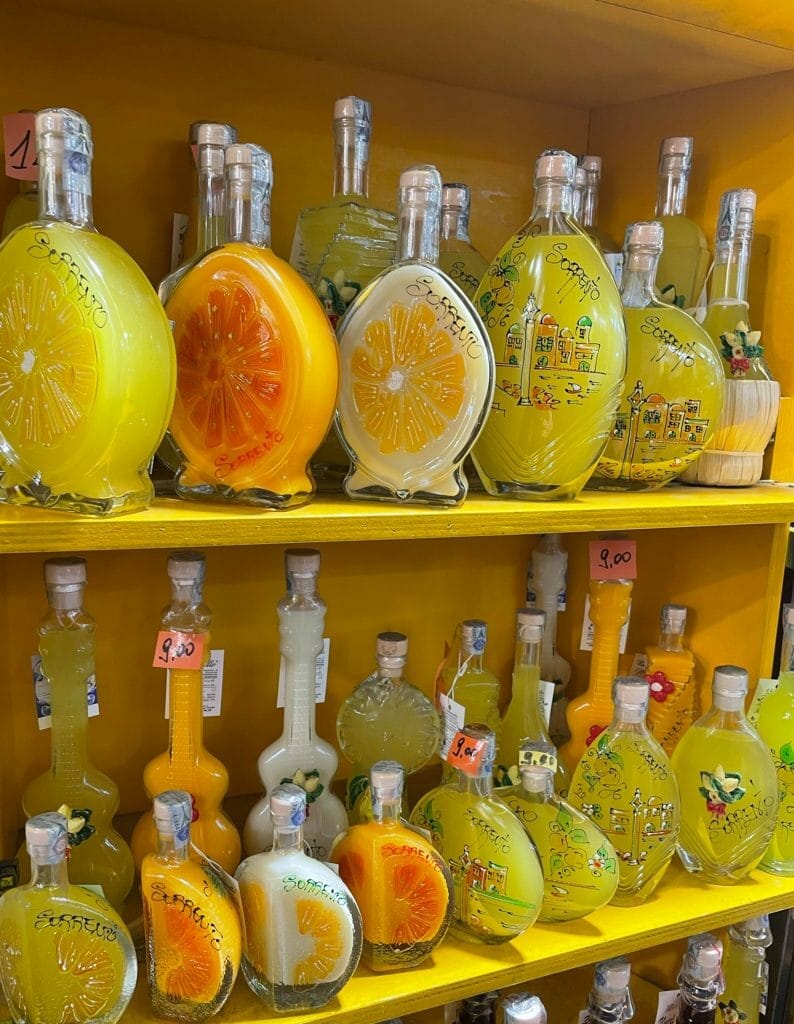 Our favorite was from Sorrento. The Labadia Distillates group was founded in 1884. It was born in the center of Naples and established itself throughout Italy during the early 1900s. It produces an incredible limoncello. They have an artisan shop in the historical center of Sorrento, so you can sample it. We brought several bottles home with us. Look out for Limoncello di Sorrento or check out their website by clicking here.
If you have a limoncello that you love while trying different brands, buy it at the location. If you don't have a favorite, you can wait until your flight home and buy it duty-free at Naples airport. The prices at the airport were great, and there were extensive choices.
Purchasing Limoncello at Home
Once home, it is easy to find Italian Limoncello in our local liquor/wine stores. Large-scale stores like Total Wine, depending on the location, can have an excellent selection. If you don't see a brand in the store, check what they have online; you may be able to special order it. Drizly.com is an online company that delivers to your door and would serve best those living in bigger cities. This is a new site, and it has a pretty impressive inventory. To our surprise, we found Wine-Search.com will search online sources worldwide for any wine, beer, and spirits. They ship to your home if your state allows it. There seemed to have a wide variety, but we have not ordered any ourselves.

It is also worth contacting your local specialty liquor store to see what they can order for you.
If there is a brand you especially were fond of in Italy, some producers ship to the US and other countries, so check out their site.
Here is the fun part, it is easy to make your own Limoncello for the perfect gift or for yourself
Oh those lemons!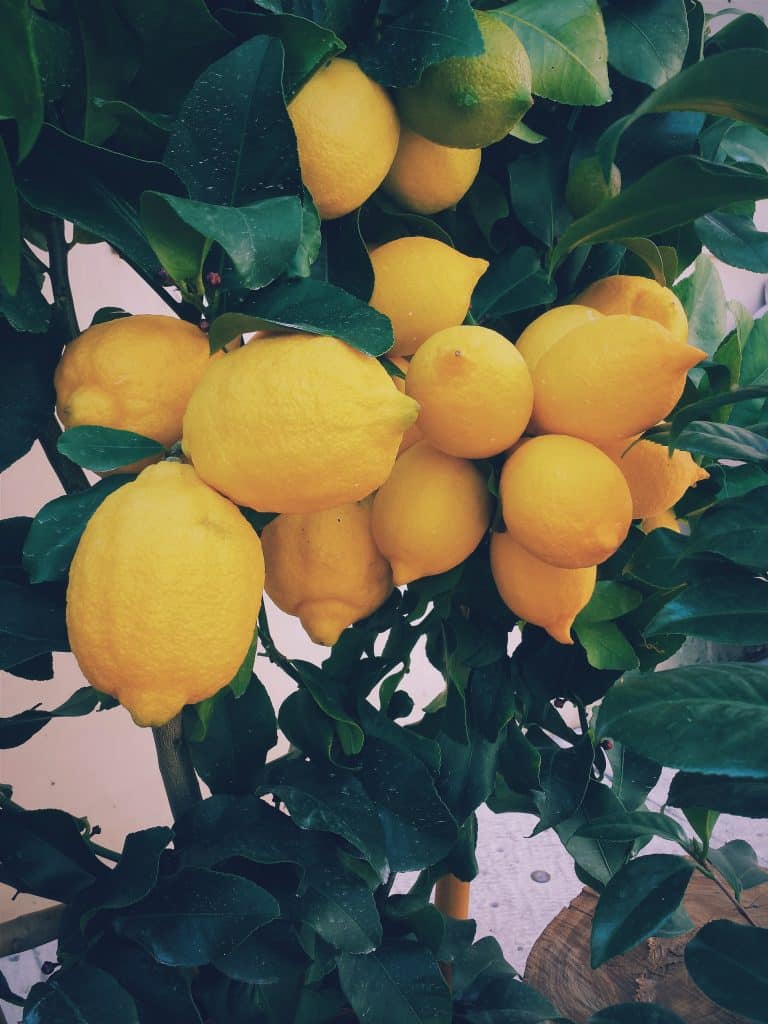 May we suggest a few cocktail recipes
Cocktails
---
---
© 2021 Wanderers Compass All Rights Reserved
This page contains some affiliate links. If you use these links to buy something, we may earn a small commission at no additional cost to you. Thank you!
Our Limoncello and Southern Italy Photo Gallery
Learn more about the Amalfi Coast, Italy. Check out the Amalfis Coast Official Tourism Site
Check out our most recent blog posts
Want to learn about Wanderers Compass?
Our Recommended Travel Resources
Our favorite travel insurance site!
If you are booking a trip, don't forget to get travel insurance within 14 days of your first booking. We could not be stronger advocates of being well insured. Not for the little stuff but the big stuff like medical emergencies. We never leave home without it. Over the years, we have used many sites but have now found our go-to place. Squaremouth.com does a fantastic job; it has a user-friendly interface, they use top-rated and reputable insurance carriers, and most policies cover Covid medical issues and cancellations. They also mediate on your behalf if you have problems with your policy.
Medical transport back home from anywhere in the world
They are the premier global air medical transport. One caveat to travel insurance is that medical evacuation usually gets you to the closest facility to care for you. Medjet gets you back to the U.S. to the hospital of your choice once you are stable enough to fly. They cover Covid-related transports as well.
Medjet carries its own policies. The policy is only for transport and no other aspects of travel insurance. They have individual trip policies starting at $99 and annual policies for $295. Most of their policies limit the age to 74 and younger. Prices are not based on age below that.
Hotels, home rentals, BNBs, flights, and other transportation & tours
Expedia is a US-based company whose mission is to power global travel for everyone and everywhere. Whether planning a family vacation, booking for business, or organizing the trip of a lifetime, they are a fantastic resource. Wanderers Compass focuses on independent travel, and using sites like Expedia makes that possible. Every aspect of travel you would need, from airfare, accommodations, rental car, and cruises, to activities to do at your destination, can be booked on Expedia.
Hotels, Home rentals, BNBs, Flights, and other Transportation & Tours
Booking.com connects millions of travelers to memorable experiences, various transportation options, and incredible places to stay – from homes to hotels and much more. It is one of the world's largest travel marketplaces for established brands and entrepreneurs of all sizes.
We always start with Expedia to check prices, but it sometimes says it is sold out. We then try Booking.com, and we find it lists plenty of rooms. It could be they are a Europe-based company. Try both before booking accommodations.
Are you traveling with a family or having an extended stay at your destination?
With over 2 million bookable vacation rentals, VRBO connects homeowners with families and vacationers looking for something more than a hotel for their trip. The VRBO community offers families or groups various rental property types such as condos, cabins, lake rentals, beach houses, etc.
VRBO is under the Expedia group ownership now, which many were worried about, but it hasn't panned out to be a concern. It is a massive network that has access to all forms of lodging should issues arise. Joelle has used VRBO for many years with her family with no problems.
Tripadvisor, the world's largest travel guidance platform, helps hundreds of millions of people each month become better travelers, from planning to booking to taking a trip. Travelers worldwide use the Tripadvisor site and App to discover where to stay, what to do, and where to eat based on guidance from those who have been there before.
With more than 1 billion reviews and opinions from nearly 8 million businesses, travelers turn to Tripadvisor to find deals on accommodations, book experiences, reserve tables at delicious restaurants, and discover great places to see nearby. We use them for guidance and research on every trip; it is a valuable app for the independent traveler.
Discover Europe by Train
Rail Europe sells train and bus tickets for travel across Europe. They cover 24 countries, 105 rail operations, and 20,000 stations. They are the official rail and bus operations agents in the UK, France, Spain, Italy, Germany, Belgium, Austria, Switzerland, Luxembourg, and the Netherlands. Rail Europe continues to add coverage all the time.
It is a fast, easy and economical way to purchase European train and bus tickets. Eurail passes are also available to buy through their site.
An excellent source for travel essentials and guides
Amazon is one of the most comprehensive online shopping sources in the world. On behalf of their customers, teams worldwide provide lower prices, better selection, and rapid delivery. They offer a vast inventory, and their 1.7 million small and medium businesses worldwide selling on Amazon.com provide extensive options to customers.
We buy most of our travel books, accessories, and luggage from Amazon. We have ordered up to two days before travel and get what we need.
Thoughtfully Designed | Meticulously Constructed | Quality Guaranteed.
We have used this luggage for years, left briefly to try others, and returned to Travelpro. Travelpro luggage is carried by crews from over 90 airlines worldwide.
Travelpro takes the time to learn what travelers want and need, then builds it. The key factor for us is that it must be lightweight upfront and resistant to rough handling. Their luggage is the best, and we could not recommend it enough. It is our go-to luggage.
Travel documentation made more accessible
iVisa.com is dedicated to providing customers with a simple, fast, and reliable way to get travel documentation for their journey. Their online application process makes getting visas, health declarations, or passport photos a breeze, all from your home's comfort. As a leading independent company in the travel documentation industry, they take pride in making global travel more accessible for everyone. Ultimately, it is a simple and affordable travel resource to complete the necessary entry documents for your international travel.
This section contains affiliate links. If you use these links (the ads with photos are NOT affiliate links) to buy something, we may earn a small commission at no additional cost to you. Thank you!
Do you have a question for us or have a comment?