Sharing our photos and insights while on the road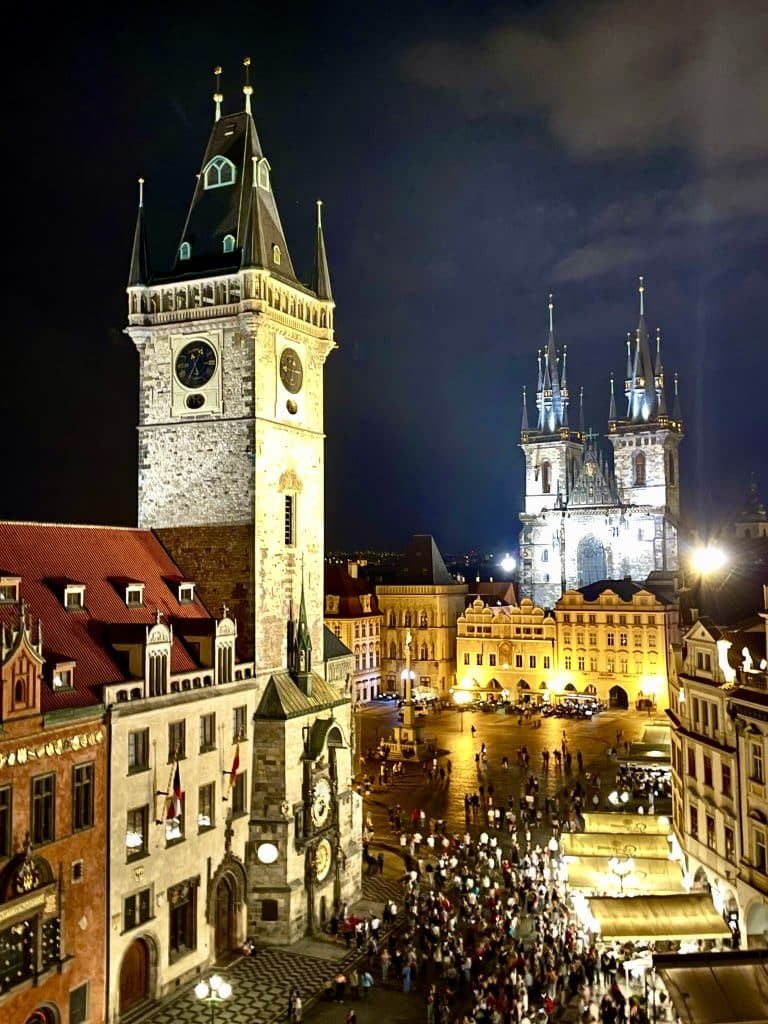 You speak; we listen
Based on input from our followers, we are launching a new page, On-The-Go Photo Galleries and Travel Logs, that will share posts from our current travels. The posts will provide quick insights and photos from our daily outings. While on the road, we frequently post on our social media pages, but there has been no real way to track our trips on our blog. Several of our readers do not have social media and have asked for a way to follow our travels on the blog, especially by sharing photos. Our social media posts during our travels have always been huge successes; people love pictures. Another benefit is as social media has some complicated algorithms, and we have no control over when our posts are shown. Many people will tell us we are not showing up on their feeds.
We have been debating how best to do this as a lot is involved in putting an article on the blog, especially when traveling. Our idea, which we will put to the test on our Central Europe trip in the late summer of 2022. It will be our iPhone photos, a quick summary of the place we are in, along with some commentary on our experiences as they occur.
Down the road will write more detailed and extensive articles on places we have visited, predominantly using our Nikon photos. In the meantime, we hope that allowing our readers to follow us during our travels will add a layer of fun that several have requested.
If you see we are in the place you have been, we welcome suggestions and ideas for what to do and see. Especially places that might not be part of a "normal" itinerary. Please email us at contact@wandererscompass.com or contact us through messenger on our social media sites.
On-The-Go Photo Galleries and Travel Logs – Follow our Travels from the Road
Join us as we explore the ancient splendor and beauty of Prague ''The streets…
September 14, 2022
Join us as we explore the Grand Austrian city of Vienna "Vienna is a…
September 10, 2022
Join us as we explore the Slovakian City of Bratislava Bratislava is a lively…
September 8, 2022
On the road again……..November 2022
Mexico City
Are you planning an overseas trip? Check out our Country Travel Guides to help you make to most of your adventure.
Our Recommended Travel Resources
Our favorite travel insurance site!
If you are booking a trip, don't forget to get travel insurance within 14 days of your first booking. We could not be stronger advocates of being well insured. Not for the little stuff but the big stuff like medical emergencies. We never leave home without it. Over the years, we have used many sites but have now found our go-to place. Squaremouth.com does a fantastic job; it has a user-friendly interface, they use top-rated and reputable insurance carriers, and most policies cover Covid medical issues and cancellations. They also mediate on your behalf if you have problems with your policy.
Medical transport back home from anywhere in the world
They are the premier global air medical transport. One caveat to travel insurance is that medical evacuation usually gets you to the closest facility to care for you. Medjet gets you back to the U.S. to the hospital of your choice once you are stable enough to fly. They cover Covid-related transports as well.
Medjet carries its own policies. The policy is only for transport and no other aspects of travel insurance. They have individual trip policies starting at $99 and annual policies for $295. Most of their policies limit the age to 74 and younger. Prices are not based on age below that.
Hotels, home rentals, BNBs, flights, and other transportation & tours
Expedia is a US-based company whose mission is to power global travel for everyone and everywhere. Whether planning a family vacation, booking for business, or organizing the trip of a lifetime, they are a fantastic resource. Wanderers Compass focuses on independent travel, and using sites like Expedia makes that possible. Every aspect of travel you would need, from airfare, accommodations, rental car, and cruises, to activities to do at your destination, can be booked on Expedia.
Hotels, Home rentals, BNBs, Flights, and other Transportation & Tours
Booking.com connects millions of travelers to memorable experiences, various transportation options, and incredible places to stay – from homes to hotels and much more. It is one of the world's largest travel marketplaces for established brands and entrepreneurs of all sizes.
We always start with Expedia to check prices, but it sometimes says it is sold out. We then try Booking.com, and we find it lists plenty of rooms. It could be they are a Europe-based company. Try both before booking accommodations.
Are you traveling with a family or having an extended stay at your destination?
With over 2 million bookable vacation rentals, VRBO connects homeowners with families and vacationers looking for something more than a hotel for their trip. The VRBO community offers families or groups various rental property types such as condos, cabins, lake rentals, beach houses, etc.
VRBO is under the Expedia group ownership now, which many were worried about, but it hasn't panned out to be a concern. It is a massive network that has access to all forms of lodging should issues arise. Joelle has used VRBO for many years with her family with no problems.
Tripadvisor, the world's largest travel guidance platform, helps hundreds of millions of people each month become better travelers, from planning to booking to taking a trip. Travelers worldwide use the Tripadvisor site and App to discover where to stay, what to do, and where to eat based on guidance from those who have been there before.
With more than 1 billion reviews and opinions from nearly 8 million businesses, travelers turn to Tripadvisor to find deals on accommodations, book experiences, reserve tables at delicious restaurants, and discover great places to see nearby. We use them for guidance and research on every trip; it is a valuable app for the independent traveler.
Discover Europe by Train
Rail Europe sells train and bus tickets for travel across Europe. They cover 24 countries, 105 rail operations, and 20,000 stations. They are the official rail and bus operations agents in the UK, France, Spain, Italy, Germany, Belgium, Austria, Switzerland, Luxembourg, and the Netherlands. Rail Europe continues to add coverage all the time.
It is a fast, easy and economical way to purchase European train and bus tickets. Eurail passes are also available to buy through their site.
An excellent source for travel essentials and guides
Amazon is one of the most comprehensive online shopping sources in the world. On behalf of their customers, teams worldwide provide lower prices, better selection, and rapid delivery. They offer a vast inventory, and their 1.7 million small and medium businesses worldwide selling on Amazon.com provide extensive options to customers.
We buy most of our travel books, accessories, and luggage from Amazon. We have ordered up to two days before travel and get what we need.
Thoughtfully Designed | Meticulously Constructed | Quality Guaranteed.
We have used this luggage for years, left briefly to try others, and returned to Travelpro. Travelpro luggage is carried by crews from over 90 airlines worldwide.
Travelpro takes the time to learn what travelers want and need, then builds it. The key factor for us is that it must be lightweight upfront and resistant to rough handling. Their luggage is the best, and we could not recommend it enough. It is our go-to luggage.
Travel documentation made more accessible
iVisa.com is dedicated to providing customers with a simple, fast, and reliable way to get travel documentation for their journey. Their online application process makes getting visas, health declarations, or passport photos a breeze, all from your home's comfort. As a leading independent company in the travel documentation industry, they take pride in making global travel more accessible for everyone. Ultimately, it is a simple and affordable travel resource to complete the necessary entry documents for your international travel.
This section contains affiliate links. If you use these links (the ads with photos are NOT affiliate links) to buy something, we may earn a small commission at no additional cost to you. Thank you!
Want to learn about Wanderers Compass?