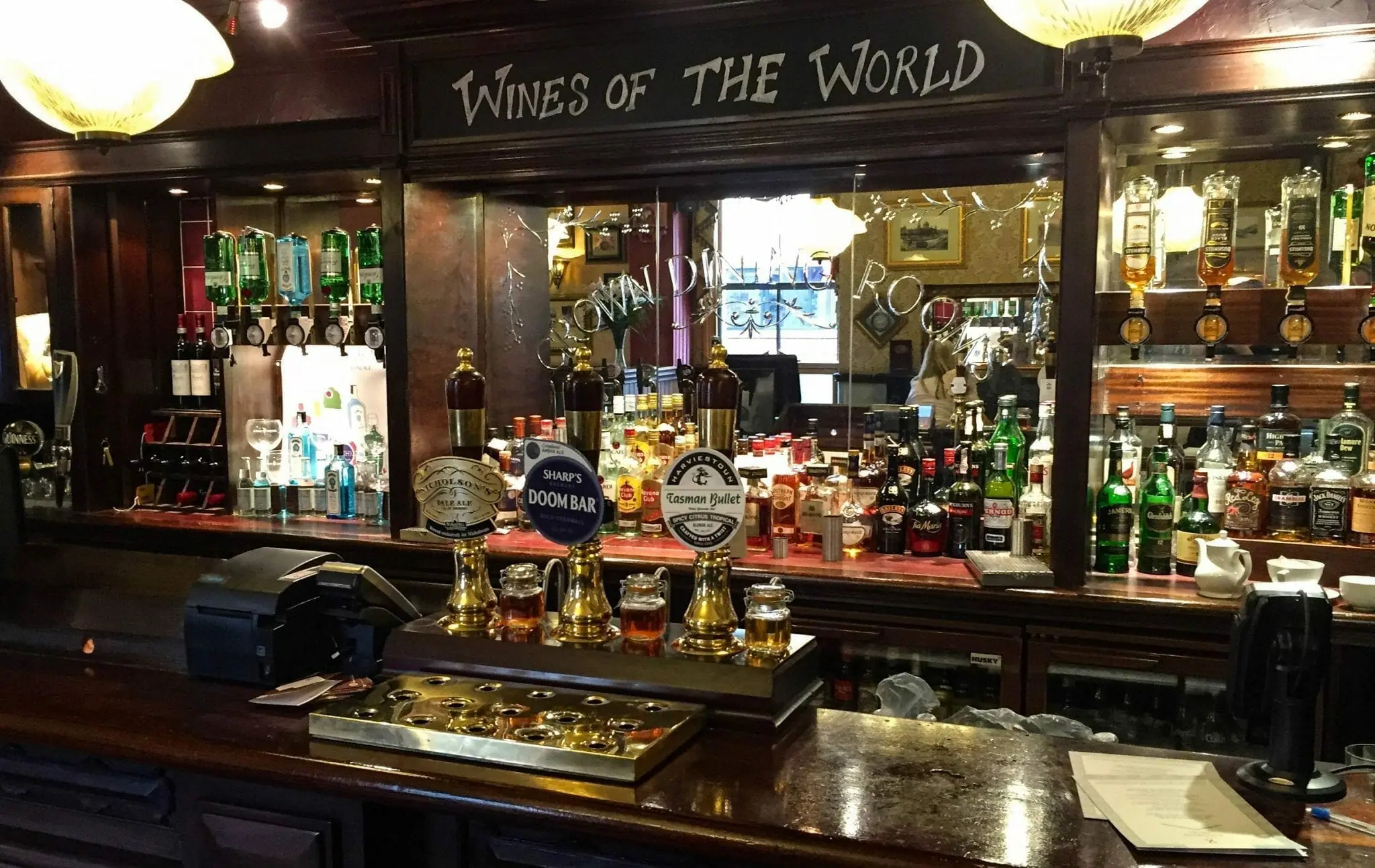 Those who have enjoyed watching the American hit sitcom Cheers will remember the opening theme song "Where Everybody Knows Your Name" by Gary Portnoy. It speaks to what draws people to these establishments and the communities they form. We aren't speaking of nightclubs or tourist-based party bars; we are talking about small personal places that bring locals to a neutral equalitarian territory to form social bonds. Where people gather to talk to others, find companionship, speak about their community, play games, and discuss world news. They do this over a drink and some food. It serves an important social function, a community center of sorts, where people can relax and let go of their day.
Our Pubs Breweries and Bars Discoveries
This page is dedicated to Pubs, Breweries, and Bars we have discovered during our travels overseas and in the US. Let us define a bit what each is known to mean.
A Pub originates from the word Public house. For example, in many English pubs, the large majority of consumers will be people from the neighborhood, the village, or the parish, who gather around the bar or table. Pubs are often associated with beer, but in most cases, most alcoholic beverages may be available, though, on rare occasions, we have come across some that don't serve wine. Pubs are usually known to serve food, and the gastropub cuisine world has taken a life of its own. Both great drinks and great food can be enjoyed at a Pub.

A Brewery is a business that makes and sells beer. They have become trendy worldwide in recent years with the explosion of the microbrewery market. Many Breweries now have tasting rooms allowing guests to sample their products and grab food when gathering with friends. As these Breweries draw many people in, you will discover many expanding beyond beer making to Ciders, Meads, and even Wine.

A Bar, also known as a saloon, tavern, tippling house, or pub, is a retail business that serves alcoholic beverages, such as beer, wine, liquor, cocktails, and other beverages. The term "bar" refers to the countertop where drinks are prepared and served, then refers to the overall premises. They can be small places that draw in mostly locals or be larger scale nightclubs. They can vary from pretty bare bones to incredibly elegant.
Ireland was a great place to start
We first became drawn to local pubs in small historical villages during a trip to Ireland. Ones off the beaten path, and the simpler, the better. The atmosphere captivated us; watching the locals interact and share stories were heartwarming. If you enjoy people-watching, it is a great venue to do so. But we soon discovered how welcoming and warm they were to these strangers in their world. Maybe they don't need to know your name.
It often started with the bartender, who always loved to suggest local brews with a bit of story along with it. They genuinely seemed interested in where we were from and how we were enjoying the area. Next thing you know….they ask your name and introduce themselves. As they conversed with us, others began to join in. We met some lovely and kind people during these encounters along the way. More importantly, we came to know the real people of the community, away from tourist spots and hotels. It has become a tradition we do everywhere we travel.
There were even times when local musicians were playing, as occurred in the small port town of Westport, Ireland. Being part of their world was so personal and intimate that evening. We were worried we would feel like an intruder and not welcome. But that never occurred; it was the opposite. Over time, we have observed that we rarely see anyone inebriated in the places we go in Europe. People seem respectful and considerate of others. This is their community; they may not want to be the talk of the town the next day. In the end, it seems all have fun, and isn't that what matters?
Loving an excellent dark beer doesn't hurt
We undoubtedly, enjoy a cold draft beer, especially of a darker variety. We make a point of asking what is local and what they recommend. We take what they suggest if they don't have a local dark brew. We tasted some fantastic beer, and then there was the Budweiser type, yuck!
Some of the food we have ordered in these establishments has been amazing. A food truck on-site is trendy in the US, which likely keeps the quality high because ready to step the customers complain. In Europe and the UK, we have not observed food trucks yet. We have, though, enjoyed some incredible food along the way. It is often fresh and homemade. In one pub in a small town in England, the kitchen was already closed, and we were starving, which must have been obvious. The bartender offered to make us some simple sandwiches; wow, they were delicious. Back to that kindness and welcome we do adore.
We aren't leaving out our Homebase
In each of our respective areas of the country in the US, we seek out pubs, breweries, and bars when we travel for business or vacation. The experience is a bit different. We have found the bartenders and servers are warm and welcoming. They love when you are interested in their products and are a wealth of information. The sense of community and friendliness of the other customers we see in Europe is rarely there. It is still worth trying the delicious brews and checking out each brewery's unique atmosphere and decor.
Come back often and check out how our list grows.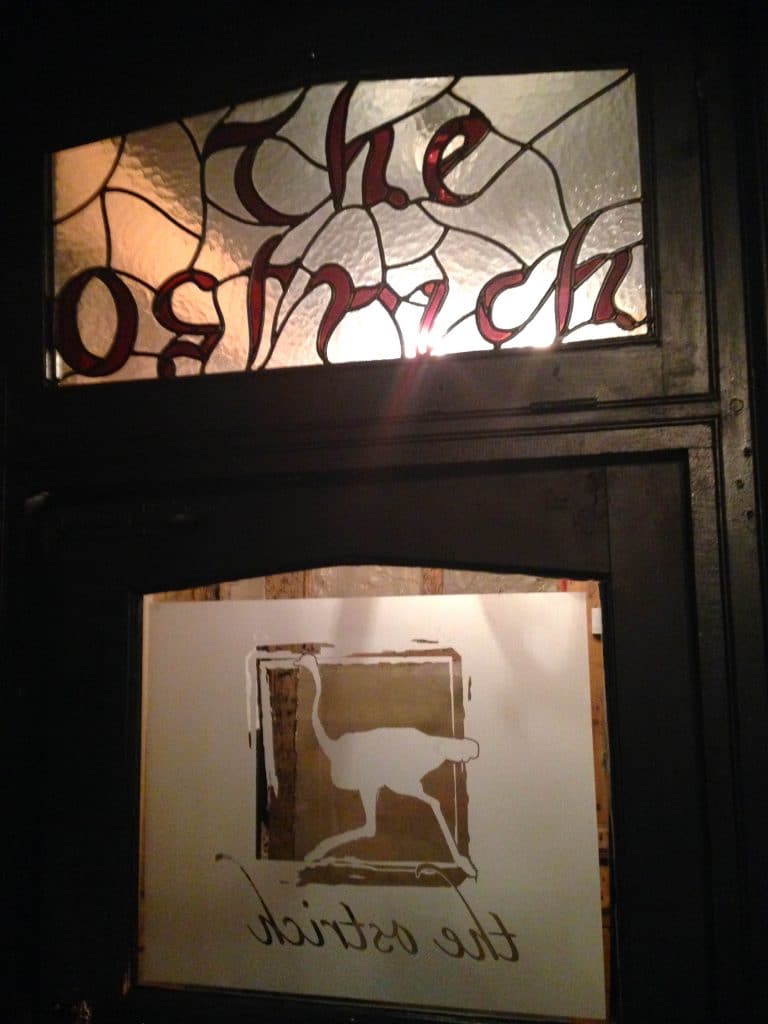 We have collected quite a list over the years, and it will take a bit to catch up. The focus will be on the fun and unique Pubs, Breweries, and Bars we have come across during our travels at home and abroad. Places that exude charm and character while representing the residents. Some of you may have heard of some on our list; some may be centuries-old, innovative, and entertaining concepts or simply off-the-beaten-path tiny places. If we list it, we believe it is worth visiting if you are in the area.
Do you have suggestions and pictures of some of your travels' favorite Pubs, Breweries, and bars? Please share below in the comment section. It could be where we are heading next, and we would love to share it on the blog after.
Featuring Our Favorite Pubs, Breweries, and Bars
Red Shed Brewery and Taproom Cooperstown, NY
As we travel through our great homeland, we encounter some fantastic gems. In Cooperstown, NY, we came across the tremendous Red Shed Brewery and Taproom. Handmade fresh craft beer made with local ingredients, pride, and passion.
Do you have a question for us or have a comment?
Check out our most recent blog posts
Want to learn about Wanderers Compass?