Due to several requests from the Wanderers Compass community to make purchasing some items more accessible, I put together this Travel Medical Supply Shopping List. It has many items, medical devices, and even some medications we use for personal travel.
Regarding medications like Ibuprofen, Tylenol, and Aspirin, I will not list those items below. Most people have their sources for these medications, but all of these common medications are available and can be found on Amazon.
The items listed are the ones we used. It does not mean they have to be a choice you make. There are many good pulse oximeters or BP wrist cuffs. Find what is best for you. Ask your physician if they have any favorite brands. Check out reviews, as overtime quality can change.
As it is always a good practice, please check with your physician before taking over-the-counter meds and supplements. They will know if these would be contraindicated for your health.
All links below connect to Amazon.com. That is all we use; it is fast, reliable, and easy to gather necessary purchases before our trips. Of course, if you have your preferred place, you will likely find most of these items there.
Are you an Amazon shopper? We now have our own Amazon Storefront to make it easier for our readers to see our travel gear and accessories suggestions where several of these medical items are on our list. Click the link below to go directly to our Amazon Travel Store.
Click the image to view the Travel Medical Supply List
Disclosure
All reviews are honest and come from our own experience. Nonetheless, we encourage you to read the recent reviews of all our Travel Medical Supply Shopping List items, as the quality of a product can change over time. Please let us know if your experience differs from ours or if a product is no longer available. Click HERE or leave a comment at the bottom of the page. If you have a product you swear by, let us know, we would love to try it out!
This page contains Amazon affiliate links. If you use these links to buy something, we may earn a small commission at no additional cost to you. Thank you!
Our Travel Medical Supply Shopping List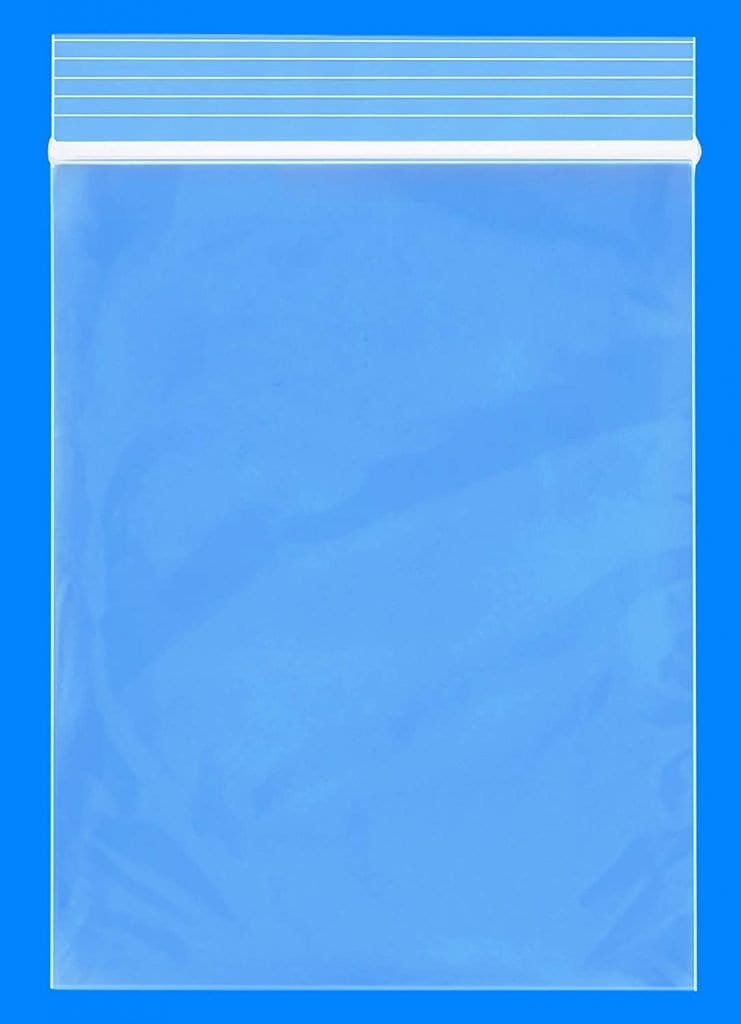 Spartan Industrial – 3" X 4" (1000 Count) 2 Mil Clear Reclosable Zip Plastic Poly Bags with Resealable Lock Seal
Price point @ $14.00
These fantastic little bags have so many purposes. In travel, medical supplies can hold your daily vitamins, over-the-counter meds, powered supplements, small Neosporin packets, safety pins, etc., 100% food-grade safe, thick, and resealable.
Zacurate Pro Series 500DL Fingertip Pulse Oximeter Blood Oxygen Saturation Monitor with Silicon Cover, Batteries, and Lanyard (Royal Black)
Price point @ $23.00

I have one of these in my carry-on at all times. They have served me well when emergencies occur on flights. During the pandemic, most people learned what an essential element they are both during travel and at home. It could be the determining factor of when to seek medical care when on the road.
This is a well-reviewed pulse oximeter. It accurately determines your SpO2 (blood oxygen saturation levels), pulse rate, and pulse strength in 10 seconds and displays it on a large digital LED display. Appropriate for ages 12 and above.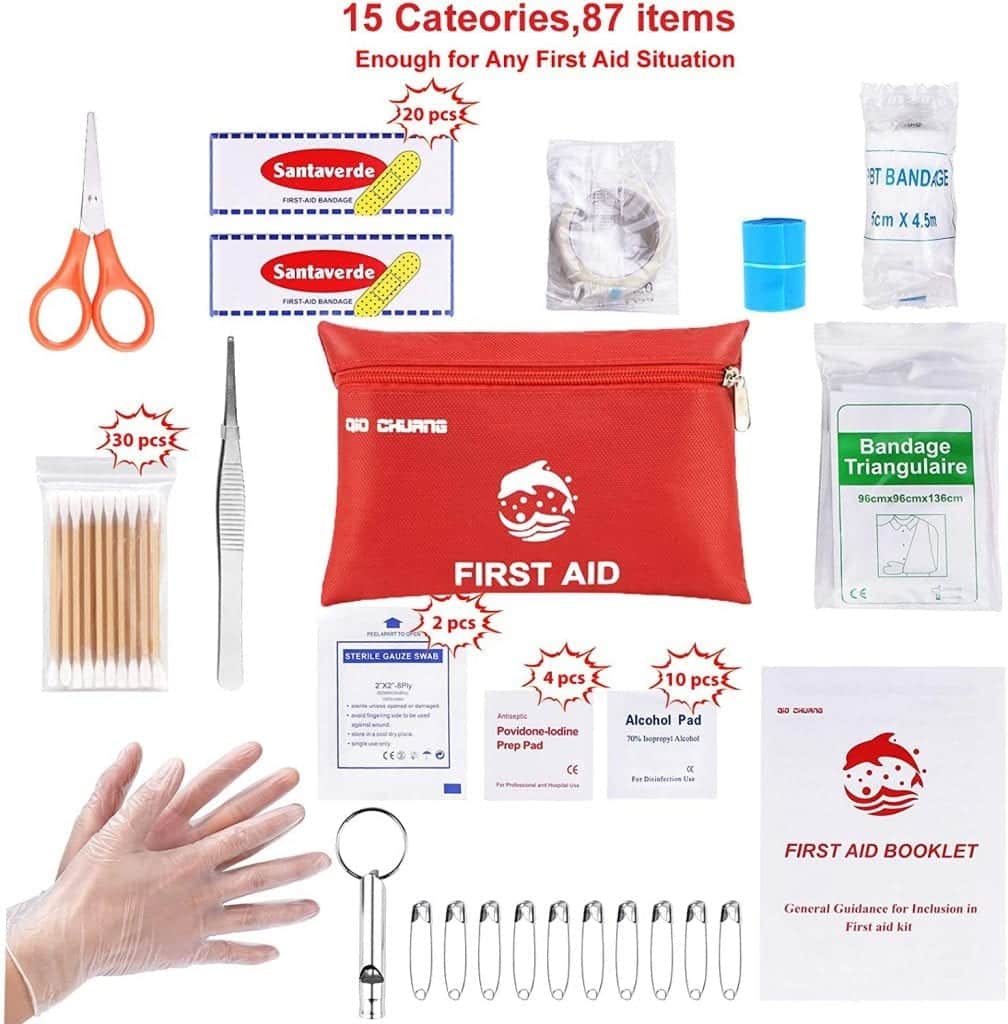 Small Travel First Aid Kit
Price point @ $8.00
This is the perfect lightweight complete first aid kit you will ever find. I have tried many over the years, and this is the best one yet. It has everything you ever need, plus extra space for more gloves, Neosporin, and a mini hand sanitizer. I always take two with me, one in my backpack and one in my carry-on.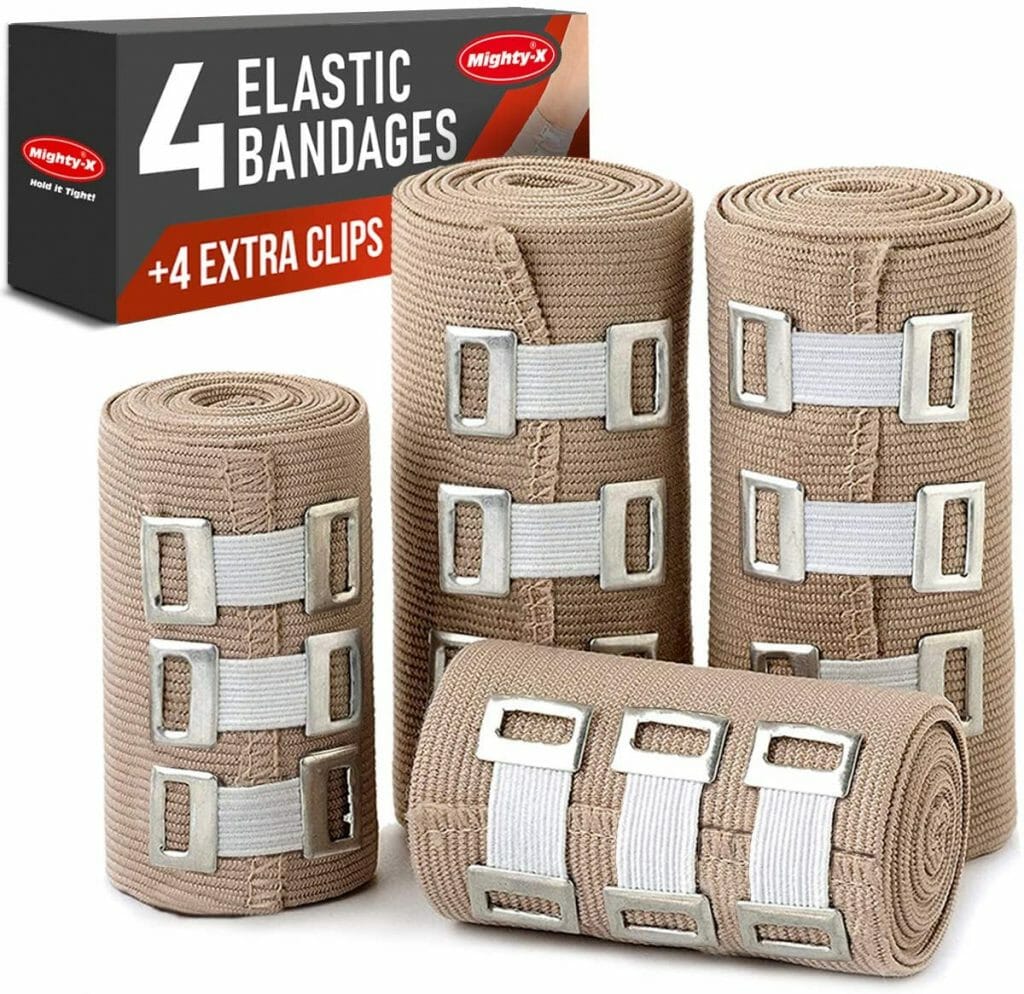 Premium Elastic Bandage Wrap – 4 Pack – Durable Compression Bandage (2x – 3 inch, 2x – 4 inch Rolls) Stretches up to 15ft in Length
Price point @ $13.00
A must-have for injuries or to secure an ice pack. It provides a firm wrap keeping your muscles tight. It is made of premium polyester and comes with safe closures.
PEIPU Nitrile and Vinyl Blend Material Disposable Gloves, Powder Free, Latex Free, 100 PCS
Price point @ $17.00
These gloves fit the hand well, provide comfort, have a responsive grip, and have optimal sensitivity. They are Latex and powder-free for sensitive hands or foods. I pack a sandwich baggie full and place several pairs in my first aid kit.
PURELL Advanced Hand Sanitizer Variety Pack, Naturals and Refreshing Gel, 1 fl oz travel-size flip-cap bottle with JELLY WRAP Carrier (Pack of 8)
Price point @ $14.00
Purell Advanced Hand Sanitizer kills 99.99 percent of the most common germs that may cause illness without damaging the skin. Perfect for frequent use. They are refillable. I hang one off my backpack so for quick access.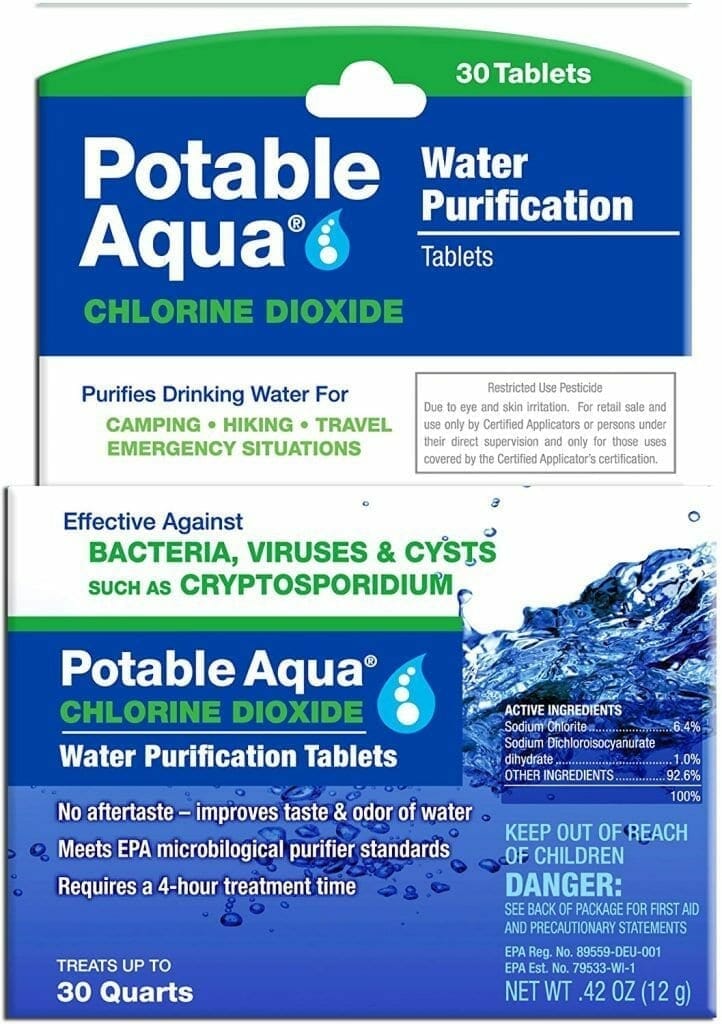 Potable Aqua Chlorine Dioxide Water Purification Tablets – 30 Count
Price point @ $14.00
One pack of 30 Potable Aqua Chlorine Dioxide Water Purification Tablets for Drinking. Water purifying tablets are effective against bacteria, viruses, and cysts, such as Giardia lamblia and Cryptosporidium, like a chlorine dioxide water treatment.
Fruit Of The Earth 100% Aloe Vera 2 oz. Gel
Price point @ $3.00
For those days you forget to put that sunscreen on, this will provide relief for your sunburn. The small size will hold out until you can get to a store. It absorbs quickly and does not stain.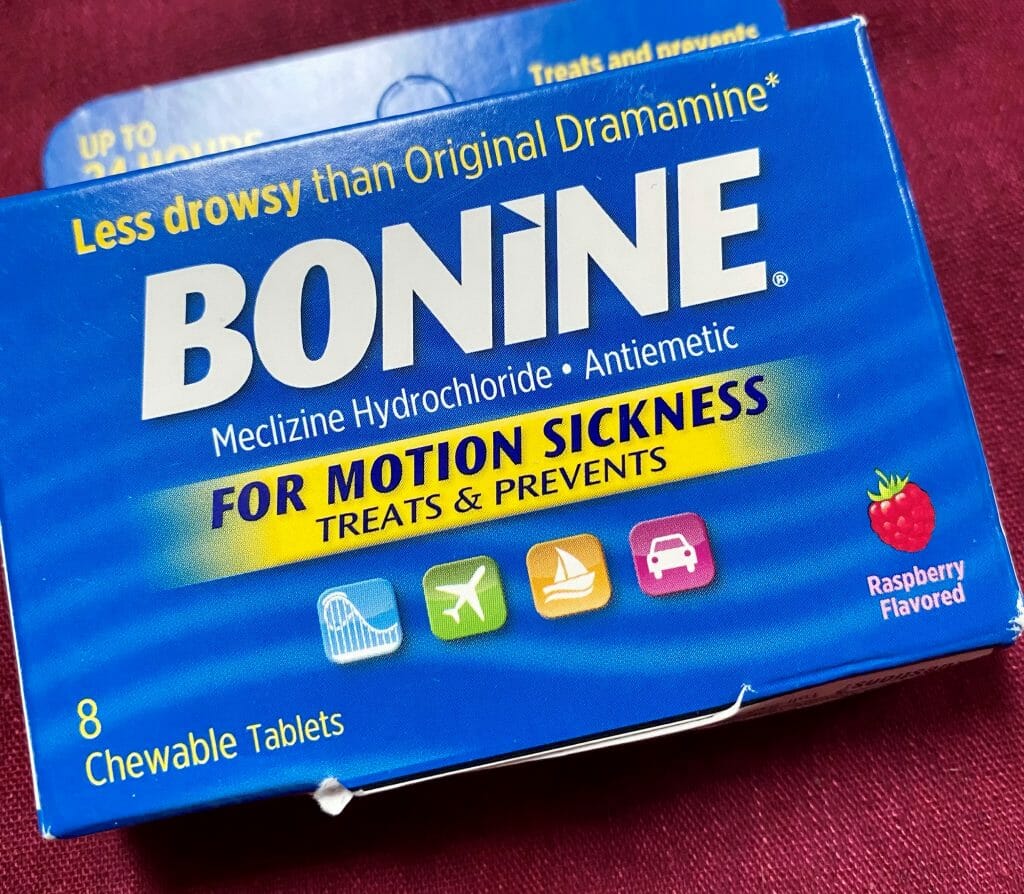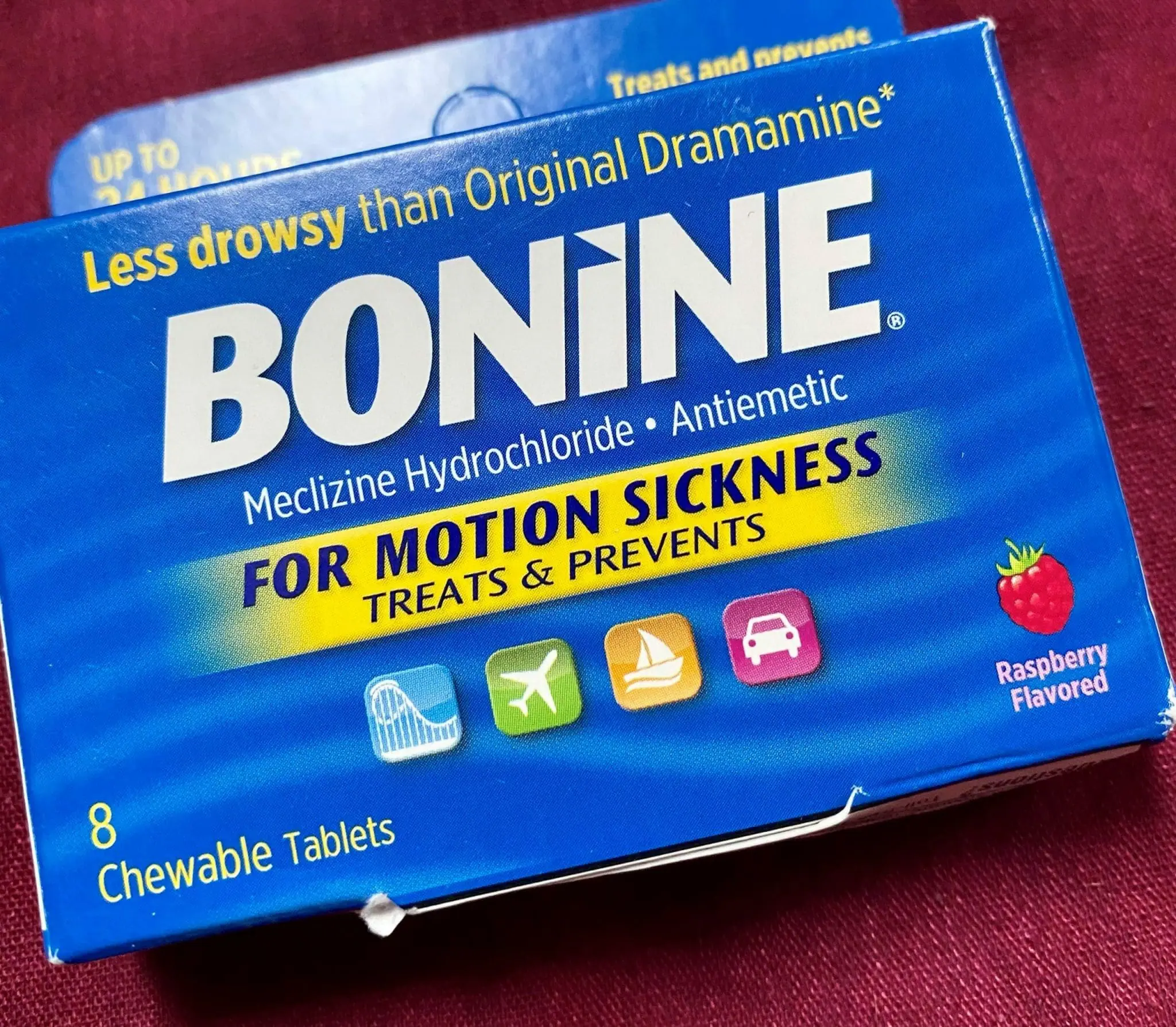 Bonine Motion Sickness Tablets-Raspberry-16 ct.
Price point @ $3.00
Meclizine Hydrochloride treats nausea & vomiting due to motion sickness, seasickness, and air sickness. Minimal drowsiness. The chewable tablet is easy to ingest. Take one hour before travel for up to 24 hours of protection. If you are okayed to take a prescription level strength, Amazon has larger volumes of generic meclizine.
Imodium A-D Diarrhea Relief Caplets with Loperamide HCI, 24 ct.
Price point @ $11.00
This anti-diarrheal medicine's proven formula works with your body to slow down your system and help restore its natural rhythm and balance. Each anti-diarrhea medicine caplet contains 2 milligrams of loperamide hydrochloride to help control acute, active, and traveler's diarrhea symptoms.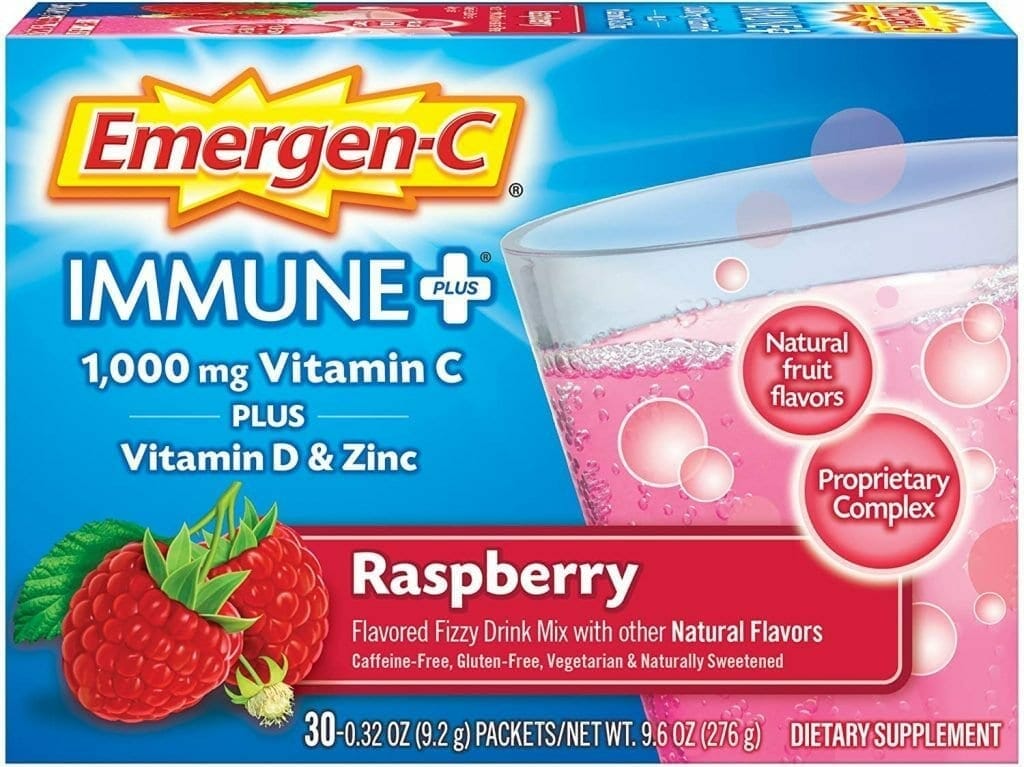 Emergen-C Immune+ 1000mg Vitamin C Powder, with Vitamin D, Zinc, Antioxidants Raspberry
Price point @ $ 12.00
An Enhanced Immune Support Formula with 1,000 mg of Vitamin C, plus Vitamin D and Zinc. Mix dissolves quickly in water. I always take some days before and during the trip if I feel a sore throat or a cold.
Electrolyte Mix Super Hydration Formula + Trace Minerals | NEW! Lemon-Lime Flavor (30 powder packets) Sports Drink Mix | Dr. Price's Vitamins | No Sugar, Non-GMO, Gluten-Free & Vegan
Price point @ $20.00
Dr. Price's Electrolyte Mix has a blend of over 72 Trace Minerals and Electrolytes created to benefit your personal hydration needs. Convenient to-go packets that you can take anywhere. Powdered water-soluble sports drink formula mixes with liquid for FAST and EASY absorption.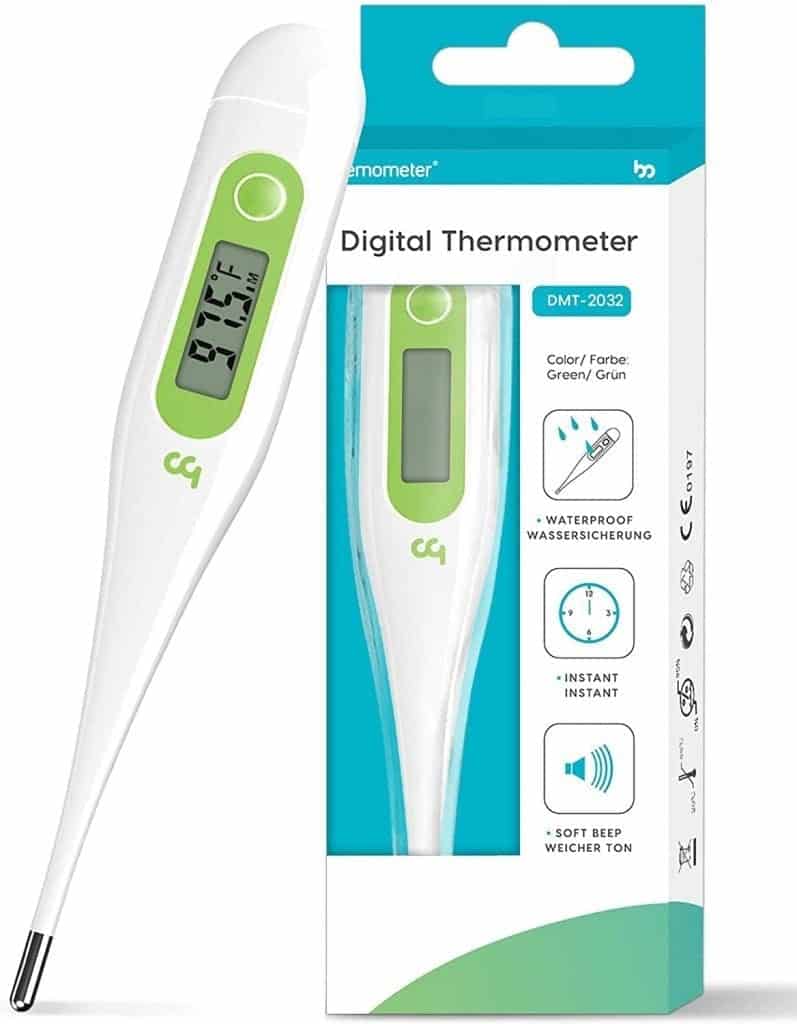 Thermometer for Adults Fever Measurements Oral, rectal, and armpit
Memory Recall, C/F Switchable
Price point @ $7.00
Fast and Accurate Reading: Fast measurement, usually, is 0.5-1 minute. This thermometer is clinically accurate with high precision. Works orally, rectally, and in the armpit. It is suitable for measuring temperature for all ages, babies, children, adults, and pets. The waterproof tip allows you to clean the thermometer simply and hygienically.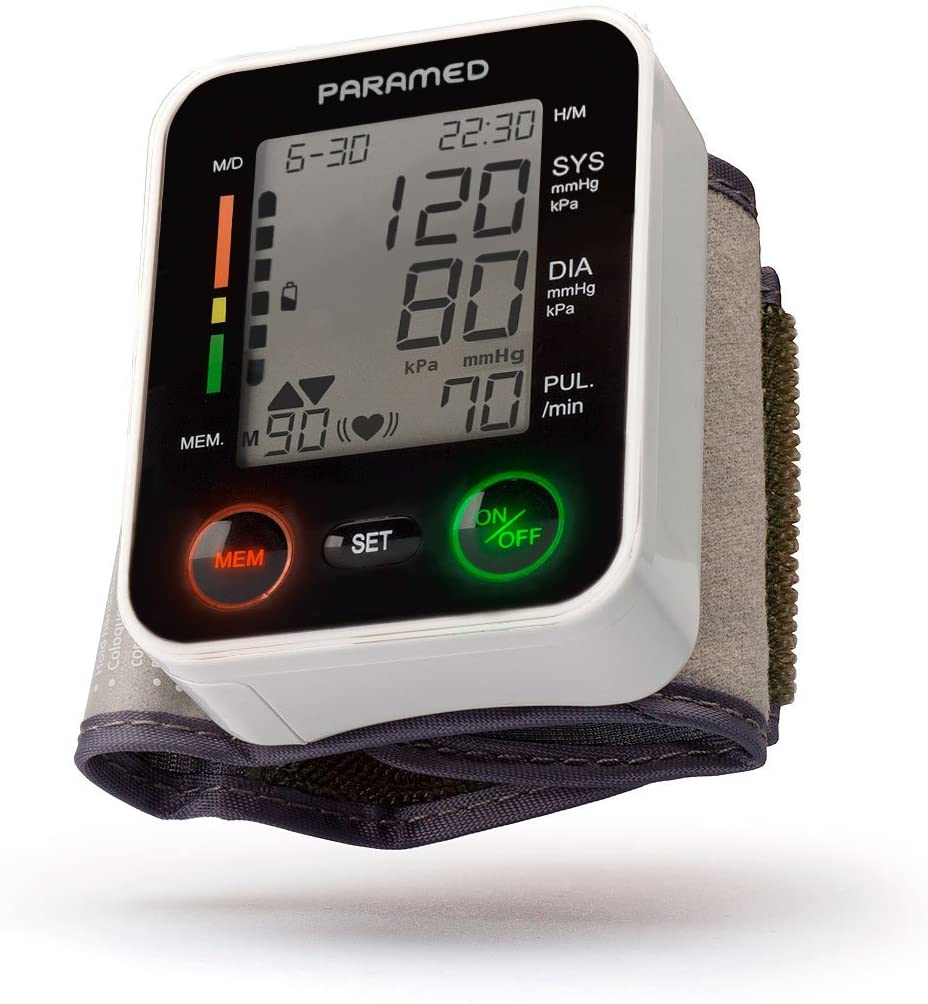 PARAMED Automatic Wrist Blood Pressure Monitor: Blood-Pressure Kit of Bp Cuff + 2AAA and Carrying case – Irregular Heartbeat Detector & 90 Readings Memory Function & Large Display
Price point @ $26.00
This blood pressure cuff features a large LCD to allow for less than 30 seconds of readings. Easy to use and lightweight. The ultra-large storage capacity holds 90 measurements, allowing you to track your blood pressure. Batteries included.
Dual Head Stethoscope for Medical and Home by FriCARE, Classic Lightweight Design, Stethoscope
Price point @ $25.00
Turntable chest piece and flexible tubing provide you the flexibility to hear a full range of sounds and reliable acoustic performance. Latex-free, matte finish tubing can resist sweat, stains, and oil, very easy to keep clean.
© 2023 Wanderers Compass All Rights Reserved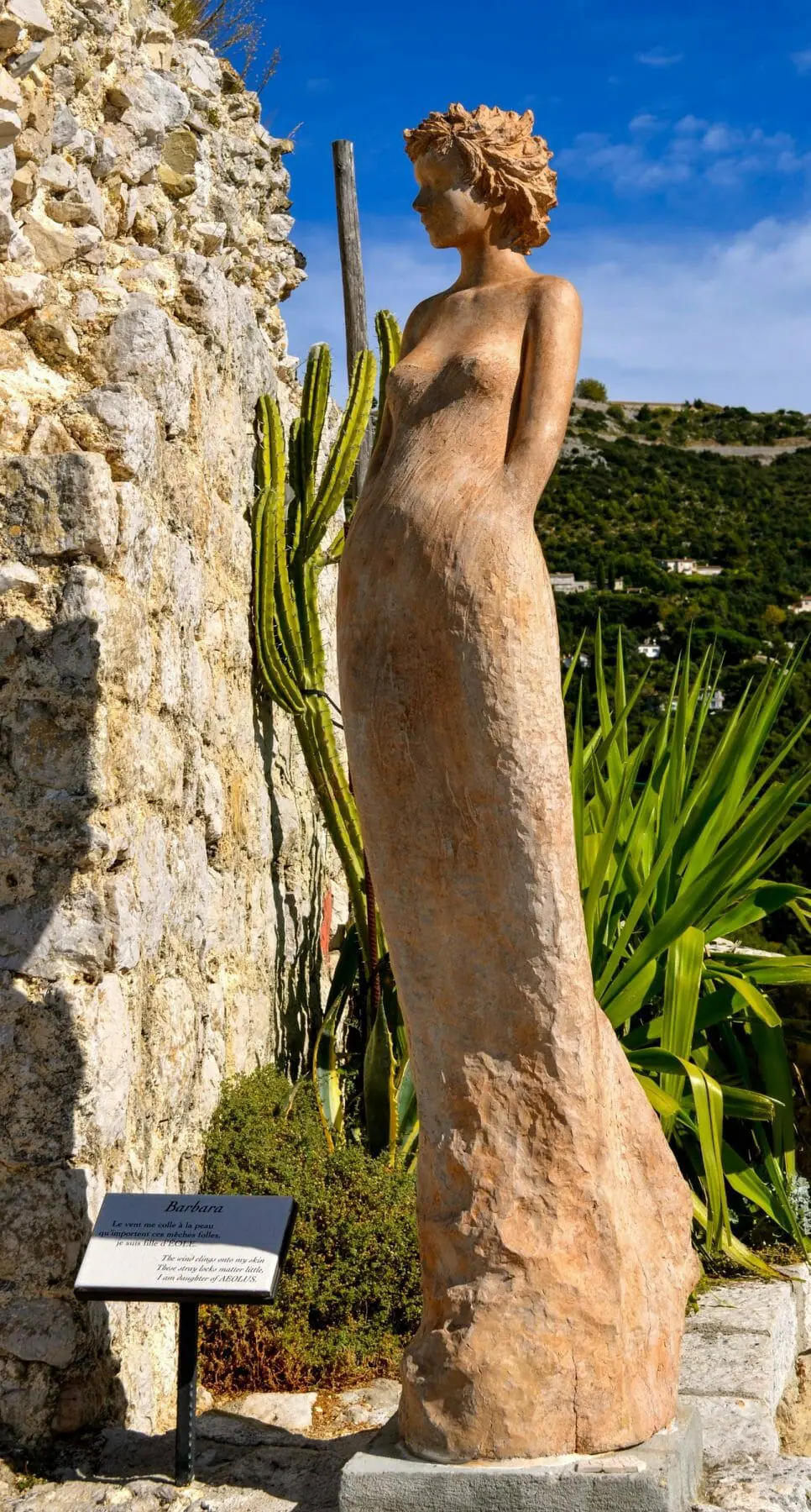 I hope this medical supply shopping list will help you gather the necessary components to ensure you stay healthy during your adventures.
Feel free to contact me if you have any questions about any of these items or have favorite items you wish to share. Of course, I welcome you sharing your health and travel stories.
May your travel be extraordinary and your health excellent!
© 2023 Wanderers Compass All Rights Reserved
Check out our most recent blog posts
Our Recommended Travel Resources
Our favorite travel insurance site!
If you book a trip, don't forget to get travel insurance within 14 days of your first booking. We could not be stronger advocates of being well-insured. Not just for the little stuff but the big things like medical emergencies. We never leave home without it. Over the years, we have used many sites but have now found our go-to place. Squaremouth.com does a fantastic job; it has a user-friendly interface, uses top-rated and reputable insurance carriers, and most policies cover COVID-19 medical issues and cancellations. They also mediate on your behalf if you have problems with your policy.
To empower you as a consumer, we suggest you read our blog post on the importance of travel insurance and how to get the best coverage from top-rated companies for an affordable price.
Medical transport back home from anywhere in the world
They are the premier global air medical transport. One caveat to travel insurance is that medical evacuation usually gets you to the closest facility to care for you. Medjet gets you back to the U.S. to the hospital of your choice once you are stable enough to fly. They cover Covid-related transports as well.
Medjet carries its own policies. The policy is only for transport and no other aspects of travel insurance. They have individual trip policies starting at $99 and annual policies for around $300. Most of their policies limit the age to 74 and younger. Prices are not based on age below that.
To learn more about how Medical Evacuation membership with Medjet Assist works, check out our blog post for a more detailed review.
Hotels, home rentals, BNBs, flights, and other transportation & tours
Expedia is a US-based company whose mission is to power global travel for everyone and everywhere. Whether planning a family vacation, booking for business, or organizing the trip of a lifetime, they are a fantastic resource. Wanderers Compass focuses on independent travel, and using sites like Expedia makes that possible. Every aspect of travel you need, from airfare, accommodations, rental car, and cruises to activities to do at your destination, can be booked on Expedia.
Hotels, Home rentals, BNBs, Flights, and other Transportation & Tours
Booking.com connects millions of travelers to memorable experiences, various transportation options, and incredible places to stay – from homes to hotels and much more. It is one of the world's largest travel marketplaces for established brands and entrepreneurs of all sizes.
We always check Expedia and Booking.com to verify prices. At times, one is sold out of rooms while another at the same place has rooms. As well we often find some European hotels, especially smaller ones, on Booking.com but not on Expedia. It could be they are a Europe-based company. Try both before booking accommodations.
Are you traveling with a family or having an extended stay at your destination?
With over 2 million bookable vacation rentals, VRBO connects homeowners with families and vacationers looking for something more than a hotel for their trip. The VRBO community offers families or groups various rental property types such as condos, cabins, lake rentals, beach houses, etc.
VRBO is under the Expedia group ownership now, which many were worried about, but it hasn't panned out to be a concern. It is a massive network with access to all lodging forms should issues arise. Joelle has used VRBO for many years with her family with no problems.
As the leading marketplace for travel experiences, Viator believes that making memories is what travel is all about. And with 300,000+ experiences to explore—everything from simple tours to extreme adventures (and all the niche, interesting stuff in between)—making memories that will last a lifetime has never been easier.
With industry-leading flexibility and last-minute availability, it's never too late to make any day extraordinary. This one site has it all and has experiences throughout the world. We use them often during our travels, especially for food tours. We especially take the time to read the reviews provided.
An excellent source for travel essentials and guides
We now have our own Amazon Storefront with all our favorite travel accessories and gear in one place. Check out our travel store at the link below.
Amazon is one of the most comprehensive online shopping sources in the world. On behalf of their customers, teams worldwide provide lower prices, better selection, and rapid delivery. They offer a vast inventory, and their 1.7 million small and medium businesses worldwide selling on Amazon.com offer extensive options to customers.
We buy most of our travel books, accessories, and luggage from Amazon. We have ordered up to two days before travel and get what we need.
Transportation
Welcome Pick-ups
(Airport and sightseeing service)
A global leader in ground transportation for travelers. They help hundreds of companies worldwide enhance their services and boost their revenue with our 5-star ride experiences and hassle-free automation.
Founded in 2015 in Athens, Greece, Welcome Pick-ups goes above and beyond the standard transfer service as the first company to deliver a holistic, in-destination travel experience. From the moment a traveler arrives at a new destination until they return home, Welcome accommodates all their travel needs (transfers, travel products, things to do, information) as the easiest, friendliest, and most personalized solution.
Discover Europe by Train
Rail Europe sells train and bus tickets for travel across Europe. They cover 24 countries, 105 rail operations, and 20,000 stations. They are the official rail and bus operations agents in the UK, France, Spain, Italy, Germany, Belgium, Austria, Switzerland, Luxembourg, and the Netherlands. Rail Europe continues to add coverage all the time.
It is a fast, easy, and economical way to purchase European train and bus tickets. Eurail passes are also available to buy through their site.
Travel documentation services
Do you feel like you are wasting time visiting an on-site photographer only to be embarrassed by the photo? Would you like control of the final product? Get the perfect VISA or passport photo online with PhotoAID.
When traveling, you often need to apply for official documents such as a passport, ID, and different kinds of licenses or cards. Those applications require a picture that must meet specific conditions to be accepted, depending on the country. Now, it is possible to take this picture at home without the help of a professional photographer. The PhotoAiD app allows you to take the perfect biometric photo that will be guaranteed by yourself without leaving your home.
This article contains affiliate links. If you use these links to buy something, we may earn a small commission at no additional cost to you. Thank you!
Do you have a question for us or have a comment?