"How strange and beautiful it looked in the late afternoon light! I can still recapture that first glimpse – see the sheer grey stone walls and towers against the pale yellow sky, the reflected castle stretching towards us on the brimming moat, the floating patches of emerald-green water-weed."

Dodie smith on Castles
How we became Castle Hunters
Our fascination and love of castles, in effect, started on our very first day in Ireland. It was the inspiration that led us to coin ourselves, Castle Hunters. Simply put, it was love at first sight. We have never wavered since on that energy and passion we found at our first castle, Trim Castle in Ireland.
The privilege to explore these magnificent architectural wonders is truly a gift. They capture your imagination in ways it is difficult to put into words. Fairy tales are based on these whimsical structures for that reason. The mighty walls of these majestic fortifications have stood proud for centuries.
These epic structures transport you back to a time where life was simple yet harsh. Even in the most elaborate of Medieval structures, life was cold, dark, and austere. These were the fortified residences of royalty and nobility. In fact, existence was quite difficult for these castle residents. Nonetheless, there is something so romantic and charming about them and their inhabitants.
Castle designs were about protecting their owners and kingdoms from their enemies. As a result, the Medieval castle was the core of military defense for a thousand years. They were fortresses that took horrific beatings; however, they remain standing today in all their glory.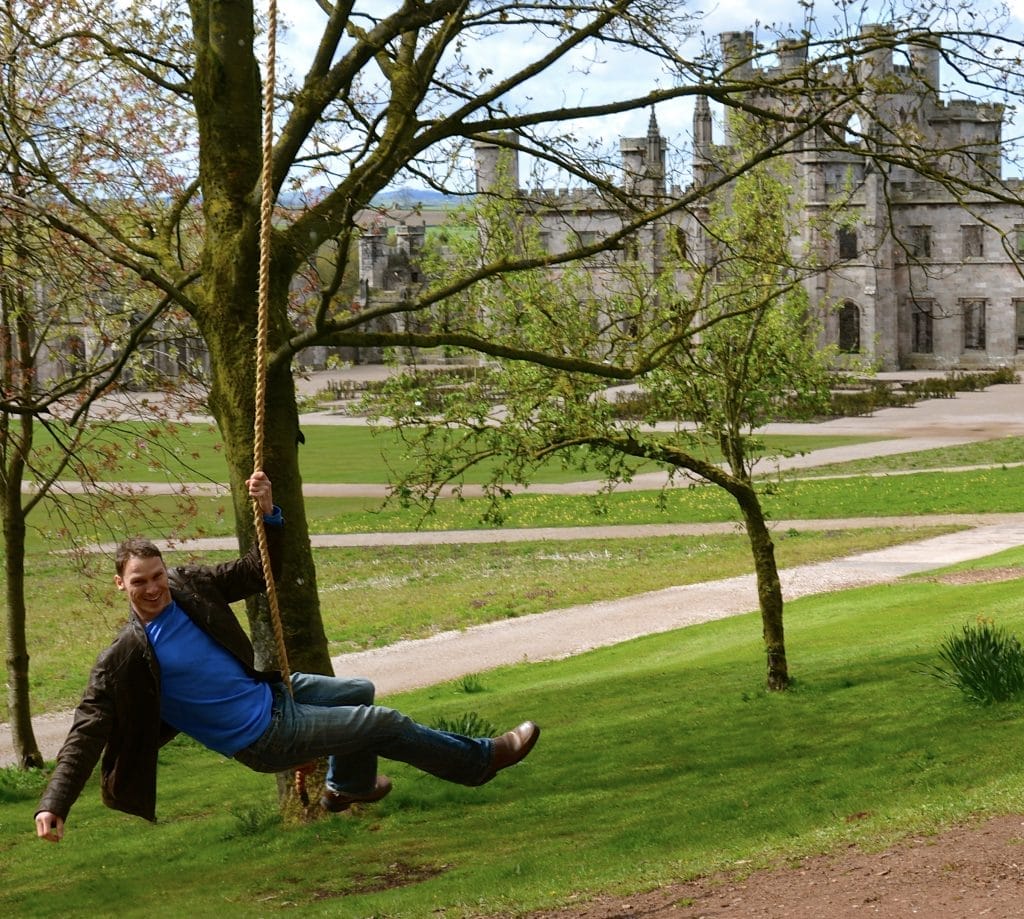 So you ask, are they not all the same?
To our surprise, the answer is no. These massive structures did not have the modern machinery available today or the highly educated engineers with computer models. Yet they remain standing, always captivating. They are iconic, a testament to time—many in extraordinary settings.
On the top of mountains or deep in a forest. On beaches or in the middle of a river. In the heart of a city or on treacherous precipices. Even wearing a small backpack can prevent you from visiting some locations as the passages are extremely narrow. Despite this, our ancestors somehow built these structures with no cranes, vehicles, or modern technology to carry the stones.
Each castle holds a unique character, style, stone, architecture, and magic. You sense its soul, its heartbeat, and you feel the life in it while you begin to hear the voices that once echoed through these huge chambers of stone. Your imagination will transport you if you let it tell its story.
Even the simplest of ruins still capture our hearts. All of a sudden, in our minds, we can see it in all its glory.
Make no mistake about it. We love everything castle. Without a doubt, it is a bit of an obsession.
Ed Sheeran's song Castle on the Hill speaks to their presence to this day. There is nothing like spying on that castle on the Hill to make the heart happy.
To conclude, we hope our fascination with castles is contagious and that you find the magic "within their walls" as well. Once in a while, give them a try. In time they will steal your heart and imagination, and you can become part of the Castle Hunters tribe. Join us on the hunt!
Our Running Castle Hunters Count
231
Check out our master castle list HERE
---
Let's test your knowledge?
Our Castle Posts
After walking the Royal Mile, we visit Edinburgh Castle. Overlooking the city from the…
November 21, 2021
Along the river Boyne in the quaint village of Trim sits the mighty Trim…
March 13, 2021
Obidos is Portugal at its very finest. This walled medieval town with an imposing…
March 12, 2021
Castle Hunters Gallery
© 2021 Wanderers Compass All Rights Reserved
Do you have a question for us or have a comment?
Check out our newest blog posts
Want to learn about Wanderers Compass?