Abbott's BinaxNow Covid-19 Ag Card Home Test
Pack it in your suitcase and take the test via a telehealth link at the end of your travels. Lab results are immediately delivered to your email and Navica app to present to airline and border control authorities.
***UPDATE: Covid testing has become less of an issue when traveling internationally but is still required in some countries. This article, written at the height of Covid, will not apply to most people traveling in 2023. That said, for those who still need testing, this is still a good resource for you.***
After traveling abroad, United States (U.S.) travelers now have one less thing to worry about when returning home. A reliable, rapid, trustworthy, and, most importantly, approved Covid-19 test called BinaxNOW Ag Card allows you to test for Covid-19 anywhere in the world. You have results within 15 minutes of taking the test, with no instrumentation, and within the privacy and safety of your hotel room. C.D.C. approved, this affordable and portable digital health solution is the same test kit many medical providers use to test patients for Covid-19. After completing the test, you will have formal lab results immediately available to you.
Few people know about this simple solution to Covid-19 testing when traveling overseas. As a nurse, I am drawn to help people get better informed about their options. I will review the process and detail the simple steps to ensure this test will work for you! No more seeking testing in a foreign country where you don't speak the language. You can now take back control and gain peace of mind.
This article aims to help you find all the answers you seek in one place. It took long hours of research and many varied sources to gather the needed information. It shouldn't be that hard, but sadly it often is. For many, they are so overwhelmed that they choose not to travel. Hopefully, this will provide a one-stop shop for all your questions and concerns. If I don't cover an area, please contact me by clicking here.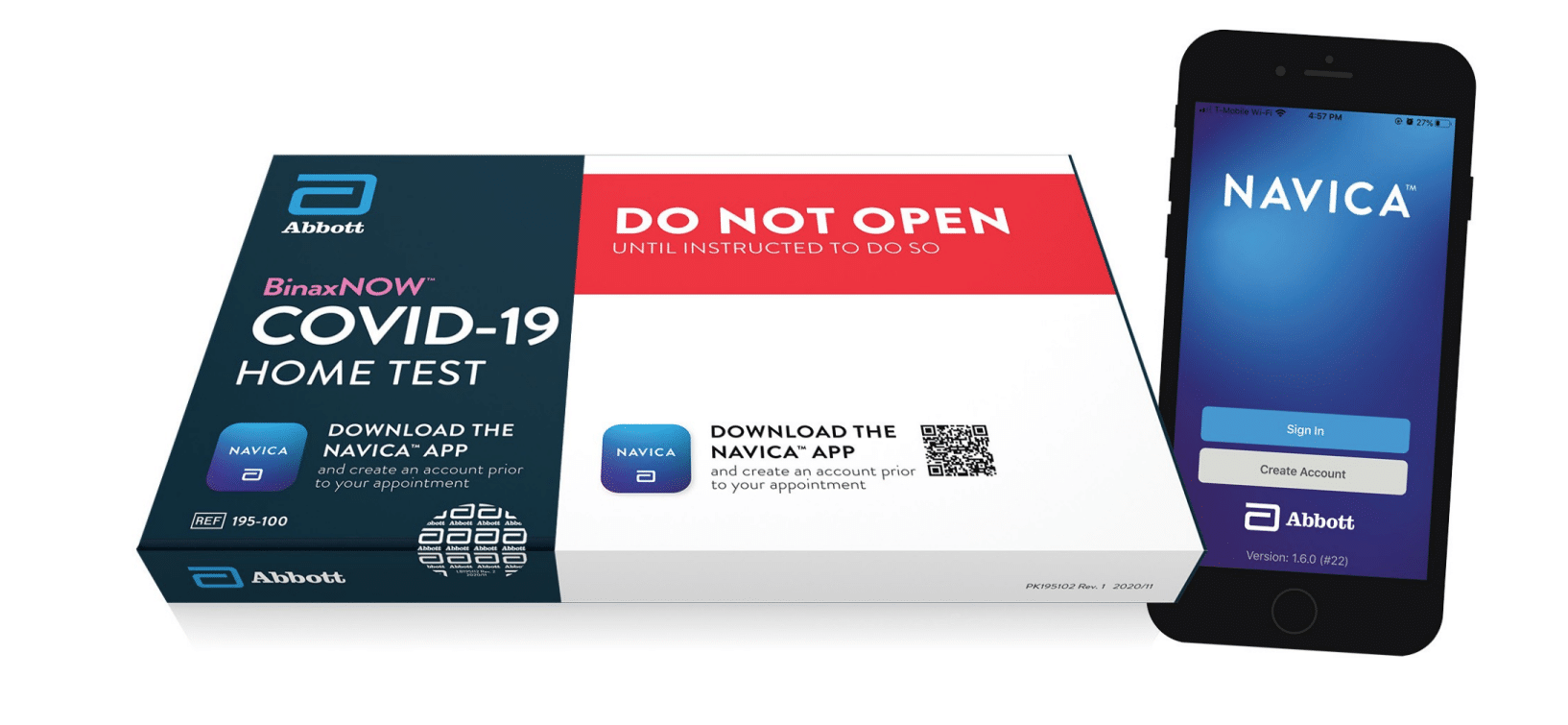 Traveling during Covid
Must Know Information on BinaxNow Covid-19 Ag Card
Traveling during Covid-19 has come with its challenges. The ever-changing rules have made it difficult to track, leading to confusion. It has kept many who are anxious to travel abroad hesitant to go. An added stress was when the U.S. Government in January 2021 instituted new requirements, referred to as the Order, that all U.S. citizens and nationals, despite vaccination status, must have a negative Covid-19 test within three days of their return flight home.
Recently, a new option has become available, and as a result, that puts much of that scary and unknown part to rest. We can attest that this new option is simple, and you remain in control of the situation. You can now self-test in the comfort of your hotel room with a certified guide via video link. You pack the 2.5-ounce BinaxNOW Covid-19 Ag Card kit in your luggage and are ready to go. When it is time to test, within 15 minutes, you have your results. The test is C.D.C. and F.D.A. cleared for use to re-enter the U.S. after traveling abroad. No unknowns other than the test results themselves.
You can go on the long-overdue dream trip—the one you need and deserve after a long hiatus from traveling.
We promise YOU can do this!
We will show you how easy the process is from start to finish and answer all your questions to move forward with your trip planning confidently.
Can you see yourself already packing those bags???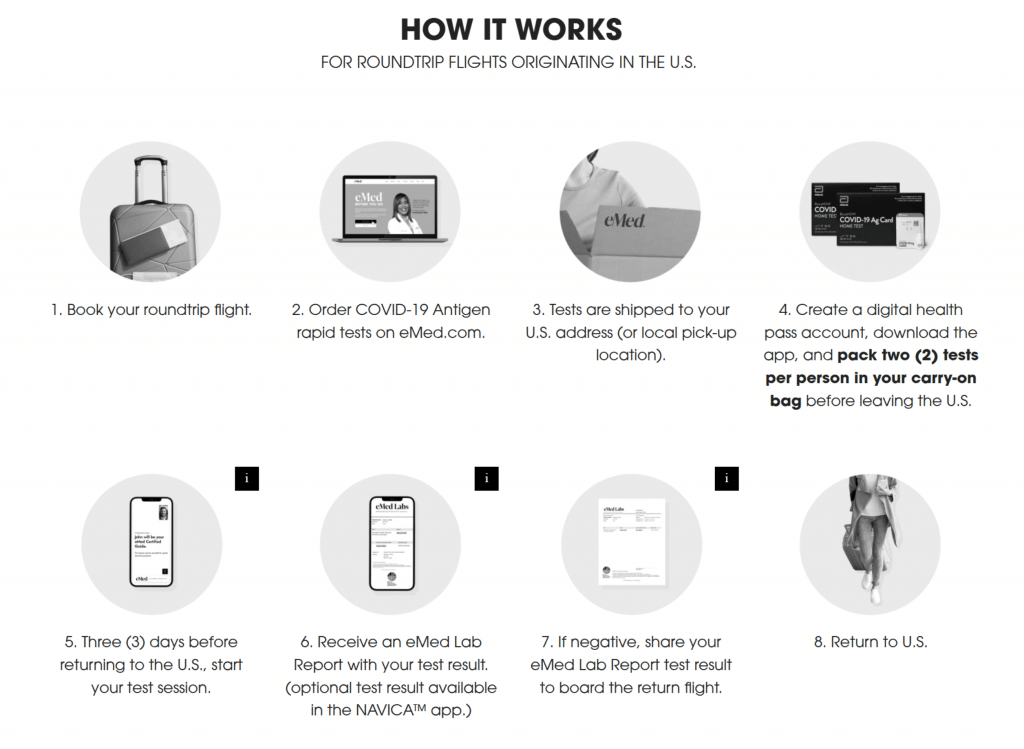 Key facts on BinaxNow Covid-19 Ag CARD
You must order the right kit!!!!

The general BinaxNOW self-test kit does NOT comply with travel from abroad to US regulations. The kit you need is called BinaxNOW Covid-19 Ag Card, which requires a proctor via video link. Jump to the sample image. If ordering from eMed, you will get the correct kit.
Order the test kit online a minimum of four days before leaving for your trip if using eMed (details further down). They are shipped overnight on business days, so keep that in mind when ordering.
Once you receive the kit, download the free Navica app by scanning the code on the box with your phone and preregister before leaving home. This is a required element to complete the test.
Tests are virtually proctored, and you must have an internet connection to use the video link for the proctor to communicate and watch you take the test. Hotel internet has worked well for us; check out our experience below. You will be asked for proof of ID before taking the test, so have it ready.
Please do NOT open the test kit until the proctor tells you to.
A lab report is generated and emailed to you shortly after completing the virtual online session. A copy of the lab report is also placed in your Navica phone App.
**Please check that the country you are visiting allows this kit into their country. Some countries want all testing to be done by health authorities so they can track cases. It is not that they have issues with the validity of the kit but that their teams must do it to monitor the health of all within their borders.
My research on the BinaxNOW COVID-19 Ag Card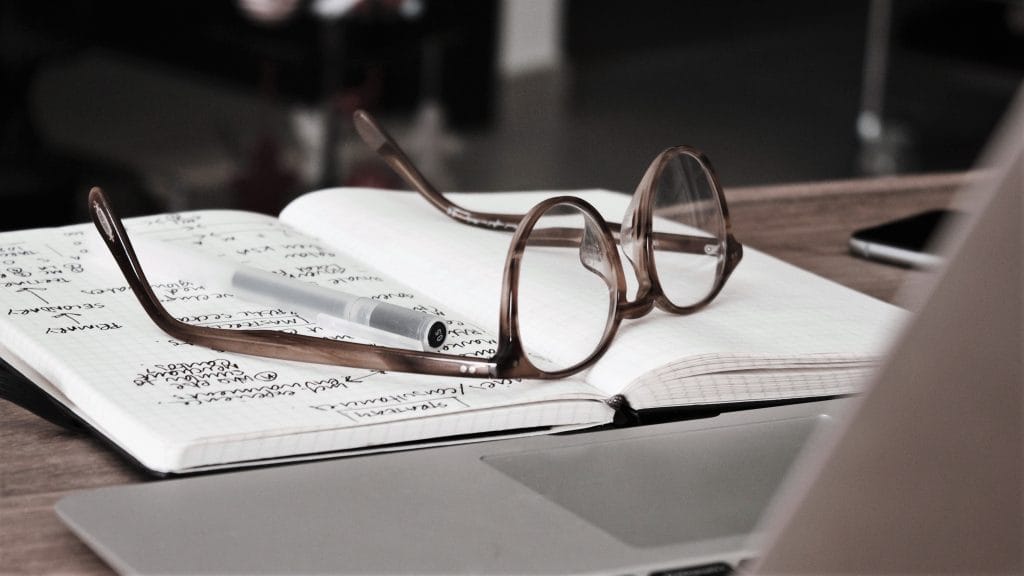 The results were better than I expected. A certified guide that they call a proctor walks you through the whole test. The BinaxNOW Covid-19 Ag Card video link can occur on a cell phone or laptop. The entire process takes about 25 minutes, most of which is waiting for the test to process.
I was curious how they could be unsure if the test was on the correct person. You hear stories of people cheating on their testing. This test, though, is part of what makes this a great option. You can only open the test kit only when the proctor comes on screen. The test kit becomes invalid if it is open before the session starts. You must preregister on the Navica app to conduct the test, and you must present your I.D. during the session, such as your passport.
At the end of the session, eMed generates a lab report you receive via email. The lab director is the signatory on the lab report (see my lab result later in the article). The results are also available on the phone app. The Navica passport displays the results, and the actual lab report is accessible on the app.
Abbott's BinaxNOW Covid-19 Ag CARD Kit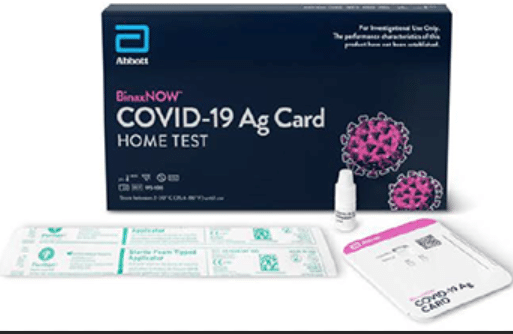 Abbott's BinaxNOW COVID-19 Ag CARD Test is a rapid, reliable, highly portable, and affordable tool for detecting active COVID-19 infections. It is a rapid antigen self-test designed to detect asymptomatic and symptomatic COVID-19. It can be used for children as young as 4 when adults collect the sample—those 15 and older can collect their sample. The antigen test detects multiple COVID-19 strains, including the Delta variant.
For those who want to exact the process used, as some governments are particular, the BinaxNOW™ COVID-19 Antigen Self Test is a lateral flow immunoassay intended for the qualitative detection of nucleocapsid protein antigen from SARS-CoV-2.
BinaxNOW Covid-19 Ag Card is by the health and medical diagnostics company Abbott. Abbott is a world leader point of care solutions and a well-respected company that operates worldwide. As long as I have been a nurse, I have worked with Abbott products.
Our experience with the BinaxNOW Covid-19 Ag Card
On our return to the States during a trip to Iceland, we conducted the test 48 hours before departure. We were in an apartment on a farm in a remote area of Iceland. The Internet worked great, and both of our sessions were flawless. It could not have been easier. There was no wait for a proctor, and we were done in about 20 minutes—the next day when we did the online check-in and uploaded the lab report to Icelandair.
Since then, I have had family and friends use the kit to successfully re-enter the United States from places like Greece and South Africa.
We pushed the envelope a bit using the test to enter Iceland. Iceland requires a PCR or Antigen test within 72 hours of arrival. We became concerned with the surge of Covid-19 as we heard some Covid-19 tests were not coming back as quickly. The airport we fly out of offers testing but at the criminal price of $250 a person.
We verified the BinaxNOW Covid-19 Ag Card did meet Iceland's requirements. We also read in many places; people have used it for entry to Iceland with no issue. In our experience, that was the case as well. No issue at all. It saved us $450 in the end, which is pretty sweet.
Questions and Answers about the BinaxNOW Covid-19 Ag Card test kit and traveling during Covid
I get many questions about this test and the testing process in general. As a nurse, I always assure my patients there is no such thing as dumb questions in the medical world. To address the most common questions, I have compiled a Q & A section to make it easier to seek your desired answers. Many questions are related to the scenarios you may face during travel.
Click on the plus sign by the questions you are interested in, and then the answer will drop down below. This way, you can spend time on the questions that matter most to you.
YOU MUST order the right kit!
The general test kit does not comply with U.S. Re-entry testing
The test kit made by Abbott that you need for travel is the BinaxNow Covid-19 Ag Card Home Test. Abbott has two on the market, one you can use as a self-test and one administered online with a proctor. Both kits are called BinaxNOW, which can lead to confusion. You must have the right one to use for international travel. The self-test kit can not be used to re-enter the U.S. because there is no proctor involved, and there are no lab results generated!! Here is an image of how the two kits look.
Let's talk cost and where to get the BinaxNOW Covid-19 Ag Card test kit
The Abbott BinaxNOW Covid-19 Ag Card has a connection directly with eMed, which provides the certified guide/Proctor that guides you through the test via video link. The easiest and most reliable method to get your hands on the kits is through eMed directly. Click on this link to order the eMed BinaxNOW Covid-19 Ag Card Home Test kits.
Keep in mind the recommendation is to carry two kits per person. In case you need the backup due to an invalid test or other issues. I know of one case when the reagent bottle used during the testing was empty. The test cannot occur without it.
These kits can be used when you are at home as well in cases where testing is needed for a job, volunteer assignments, family/friend gatherings, public events, etc. I have a stash of kits just for those purposes.
ORDER at least one week before your trip to be safe.
Can BinaxNOW Covid-19 Ag Card be found in stores?
I have read the kits can be purchased at Walgreens and Walmart. The non-Ag Card kits without a proctor are often available there, but DO NOT buy that one (see image above). I went to Walgreens and a Walmart in my area and couldn't find any, even the non-proctored ones. I asked the pharmacist to confirm this, and she said they did not have any in stock. She did not recall ever having the Ag Card version.
BinaxNOW Covid-19 Ag Card at this time is not on sites like Amazon. Technically this is a prescription item, and a series of questions must be verified before you can purchase it, and you must be over the age of 18. The verification process occurs with both options above.
Disclosure: We have absolutely no connection with these companies and DO NOT make any income whatsoever from any purchases. We pay the same price as you.
Let's get testing!
Purchase the BinaxNOW Covid-19 Ag Card. Purchase the kits at least a week before travel to ensure timely arrival.

When you receive the kit, scan the bar code on the box to download the Navica app. Register by opening an account with Navica to set up your digital account. Pack the kit(s) into your luggage.

On the day of the test, ensure you have an internet connection and sign in to your Navica app. You will choose I have a Test option. It will ask you to scan the barcode on the outside of the test kit. PLEASE DO NOT OPEN IT!

You will now connect to eMed to begin the testing at eMed.com/app/start-testing. You can use your laptop or phone. In our case, we used the computer for the test and the phone to view the Navica app.

You will be given three choices; click "I want to start testing." Follow the onscreen instructions and answer the questions until you can connect to the proctor.

The proctor guides you verbally through the test, while onscreen instructions have excellent visual diagrams to follow as well. (see slide show below for those images).

The swab is now in the card, and they will then instruct you to close it. The timer is set for 15 minutes. The proctor leaves the video chat.

At 15 minutes, another proctor reviews the results and immediately generates both a lab report via email and results onto the Navica app.

For visual learners like me
I have put together a slide show of each testing process step for more visual learners like me. You will see the process has good details and is straightforward to follow. The graphics (except the ones that are pictures of our testing) are from the eMed site. These are the exact images you will see during your online session. As well, at all times, the proctor is verbally guiding you during the video call. You will start with the Navica app, log in then the app will guide you from there.
Slide Show of the testing process
Some photos in the slideshow from Abbott and eMed
My lab results


Please don't forget even if you test negative, the NAVICA digital certificate should not replace existing measures such as mask-wearing, social distancing, and frequent hand-washing.
What if you test positive?
If you receive a positive result, you should remain in self-isolation and inform your healthcare provider of your result. You should follow the guidance provided by the Centers for Disease Control and Prevention (C.D.C.)

If you develop emergency warning signs for COVID-19, get medical attention immediately. Emergency warning signs include: This list of symptoms is not all-inclusive.

Difficulty breathing or shortness of breath
Persistent pain or pressure in the chest
New confusion or inability to arouse
Bluish lips or face
Here are our little side notes that could come in handy to prepare you for testing. For those who want to learn everything they can ahead of time.
Order your kit online
Online ordering is quick, but they require that you enter the names and ages of the people who will use the kit, not for all six boxes but 3. That does not mean that all six kits link only to those people. The Navica App, at the time of testing, scans the kit bar code, which will connect it to the person testing. The proctor will also scan the bar code on the kit and link it to the person testing. We had no issue when the person's name did not match the original name with the order.
Download the Navica app once your kit arrives.
Once your kit arrives on the front sleeve of the box, you scan a bar code with your phone. That will download the Navica app to your phone. Complete this right away as you don't want to be doing this overseas at the last minute. The app then guides you through setting up an account.
It will ask for your address as this is a requirement for anyone testing so health authorities can be notified of positive test results. You will not need to reopen this app until the day of testing.
Make sure you have your login and password along on the trip.
Test day
When it's time for your test, plan at least one hour for it. Before testing, you will need to scan the bar code via your Navica app. The test usually takes twenty-five minutes, but some reports have noted a delay in getting a proctor online. In all the cases I have been personally familiar most responses were immediate or within a few minutes, no matter the time of day or where you were in the world.
Find a quiet place with few distractions. Do not have television or music in the background. Clear a nice flat area to do the test.
Do it at the end of the day when you are not in a time crunch to be someplace.
Wash your hands before connecting and starting the testing process.
If you have a laptop, it would be ideal but not required.
Time for the test
Timing the test can be tricky because you don't want to do it precisely at three days if the flight has a significant delay; you will need to do another test if that occurs. But if you do it at the two-day mark, that gives you little wiggle room to get a test locally if needed. Most large airports are doing tests, but they are much more expensive, and there could be long lines, as we have seen in some airports. We completed our test BinaxNOW Covid-19 Ag Card test 48 hours before our departure. The 48 hours allowed us time to get it locally or at the airport to make an appt and plan accordingly if there were any issues.
You will need to sign in to your account then a screen will come up with two options. You will choose the one I have a test. There is a series of several questions that follow. It will ask you to scan the barcode on the box. Please do not open it!
Next, you will connect with the proctor via your laptop or phone. We used our computer because it was easier to position it so the proctor could see the whole process. They must observe you opening the kit, conducting the swabbing, and preparing it for analysis. We put our laptop up on a base, so it spanned the testing area and our face. A phone would work as well.
Logging in
As you begin the login process, the computer or phone will do a voice test. Once complete, you wait to be joined by the proctor. One of our family members had the voice fail though the proctor could still see them. They communicated moving forward via text.
The eMed proctor is not visible during the process, but they can see you. They will step you through the process; you do nothing ahead of time except wash your hands.
The process is straightforward, though, for some reason, you may still find yourself quite nervous. Take a deep breath; you will be fine. The proctor is there to guide you to complete an accurate test. They are well-trained, and we found them very calm and patient.
The proctor will first have you put the bar code in front of the camera so they can scan it. Then they will ask for your I.D., which ideally should be your passport if you are using this for travel. Once they confirm with you, they will begin the testing process by instructing you to open the kit.
The AG test Card
The Ag Card is about the size of a credit card. They ask you to remove it from its sleeve and then present the bar code on the test card in the camera. You will then place it on a flat surface along with the reagent bottle. The proctor guides every step from here.
Once swabbing is complete, they will guide you to close the card. A timer then begins counting down on the screen. The proctor says goodbye and advises you that someone will be back in precisely 15 minutes. That you can wander from the computer but stay near so you hear the alarm letting you know to return.
While you wait, you will note on the Ag Card; there is a control line. If you are negative, then no other bar will show up. If you are positive, a bar will appear during the 15 minutes. Of course, I stood there and watched closely for any sign of a line appearing—reminders of pregnancy tests from years past.
At precisely 15 minutes, the timer goes off, and a new person now joins you. The new proctor will ask you to present the card to the camera to read the result. They will then inquire about what you see. The proctor will ask a few more questions about whether you are symptomatic, and if you are, you should see a medical provider even if the test is negative. They said the results should arrive shortly in your email; they did within seconds.
You throw away your test kit in the garbage. No special handling is needed.
You have results; now what?
If you are at a hotel, you can ask them to print it out. I prefer paper to show at the airline counter. I also uploaded mine onto the airline website during the check-in process. The Navica app on your phone also displays a "passport," indicating the test results and how many hours ago the test occurred. The app supposedly is adequate documentation, but we used the paper lab results in ourselves.
I also took a screenshot of my lab results and my Navica pass.
Other important points
If you plan to enter a country using this test, I suggest you do so with great caution. If the country is unfamiliar with this test, the result could be pretty unpleasant, such as a mandated quarantine. We used it to get into Iceland with no issue, but we verified many stories of people who had, and it does fit their requirements. But this is where risk could come into play. It has to be a country-by-country call.
To get home, you are golden if you have tested negative.
In all cases we are familiar with, once back in the U.S., you are not asked to present these results. The rules for the airlines are definitive; they can't allow you to get on the plane without it. The penalties if they do are huge! However, we did have it ready as they advised us to do.
Repeating a statement from above in case it was missed. **Please check that the country you are visiting allows this kit into their country. Some countries want all testing to be done by health authorities so they can track cases. It is not that they have issues with the validity of the kit but that it must be done by their teams to monitor the health of all within their borders. At this time, this is relatively rare, and some countries include Belize and Anguilla.**
Final thoughts
The testing is a smooth, easy process. Most people I know, including my blogging business partner, are not medical people. Therefore, they are on their own through the actual procedure. No one had an issue. It is fail-proof, and they designed it that way.
Travel feeds the soul, and as a result of Covid-19, many of us are lacking nourishment during this difficult time. Covid-19 testing has been a barrier to many people and leads them to be hesitant to travel. If this is your concern, as it is for so many others, now you are covered.
We all must do our part to prevent the spread of Covid-19. Please share this article with friends and family who are about to travel. They will thank you if they were not aware of this easy option. It may also be of use in other aspects of their lives as well. BinaxNOW Covid-19 Ag Card can be used to test before family gatherings, to meet job requirements, prior to concerts or other public events, and even going to restaurants where it is mandated. Save them time and money with the at-home rapid option.
Stay safe and healthy. Adhere to Covid-19 safety measures during your trips abroad.
Wherever the compass leads you on your next adventure, have the time of your life.
© 2023 Wanderers Compass All Rights Reserved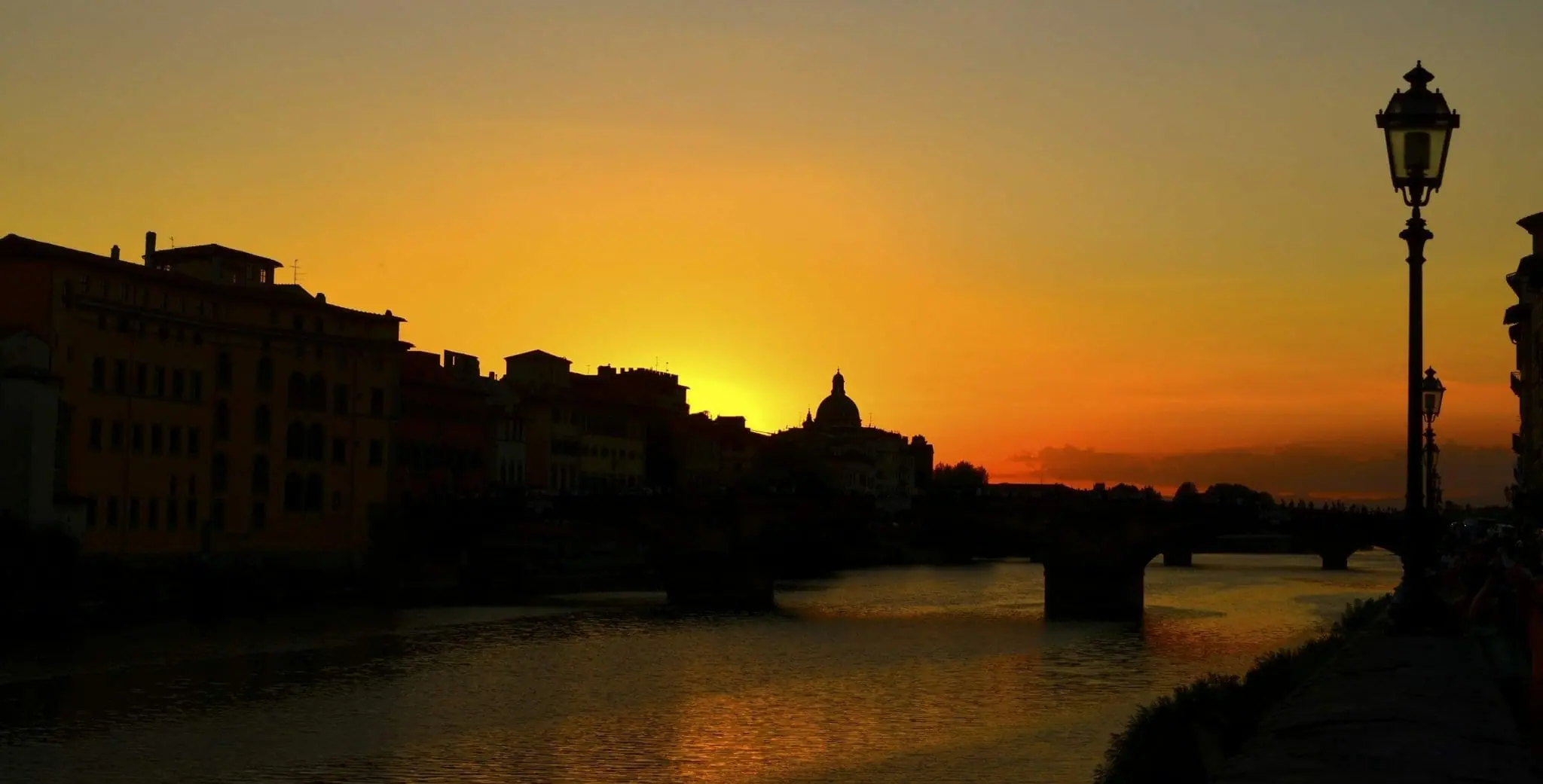 Footnotes/Additional links
F.D.A.-approved written instructions for the BinaxNOW Covid-19 Ag CARD test can be found here.
Should you have any further questions, you can contact eMed Customer Service at (866)-955-1173.
Warnings
The test does not replace the advice of a healthcare provider. You should seek immediate medical attention if you or your family members demonstrate emergency warning signs of COVID-19 (trouble breathing, bluish lips or face, or severe and constant pain or pressure in the chest). This list of symptoms is not all-inclusive. Please consult your medical provider for any other symptoms that are severe or concerning.
The BinaxNOW COVID-19 Ag Card Home Test Kit manufacturer requires you to store test kits at temperatures between 2 and 30°C (35.6 – 86°F). Any extended exposure of the test kit to temperatures beyond this range may affect the quality of test results; therefore, if you have ordered home delivery of the test kit, expect temperatures in your area to be outside of this range at the time of delivery. In that case, we recommend that you arrange for someone to be home at or near the time of delivery to receive the test kit.
The BinaxNOW™ COVID-19 Ag Card Home Test has not been F.D.A. cleared or approved. The F.D.A. has authorized it under an emergency use authorization. The test has been allowed only to detect proteins from SARS-CoV-2, not for any other viruses or pathogens. It is only authorized for the duration of the declaration that circumstances exist justifying the authorization of emergency use of in vitro diagnostic tests for detection and/or diagnosis of COVID-19 under Section 564(b)(1) of the Federal Food, Drug, and Cosmetic Act, 21 U.S.C. § 360bbb-3(b)(1) unless the declaration is terminated or authorization is revoked sooner.
Specifications for BinaxNOW COVID-19 AG Card
Product Weight: 2.50 OZ
Box Dimensions: 8.25 in x 5.00 in x 0.75 in
Check out our most recent blog posts
Our Recommended Travel Resources
Our favorite travel insurance site!
If you book a trip, don't forget to get travel insurance within 14 days of your first booking. We could not be stronger advocates of being well-insured. Not just for the little stuff but the big things like medical emergencies. We never leave home without it. Over the years, we have used many sites but have now found our go-to place. Squaremouth.com does a fantastic job; it has a user-friendly interface, uses top-rated and reputable insurance carriers, and most policies cover COVID-19 medical issues and cancellations. They also mediate on your behalf if you have problems with your policy.
To empower you as a consumer, we suggest you read our blog post on the importance of travel insurance and how to get the best coverage from top-rated companies for an affordable price.
Medical transport back home from anywhere in the world
They are the premier global air medical transport. One caveat to travel insurance is that medical evacuation usually gets you to the closest facility to care for you. Medjet gets you back to the U.S. to the hospital of your choice once you are stable enough to fly. They cover Covid-related transports as well.
Medjet carries its own policies. The policy is only for transport and no other aspects of travel insurance. They have individual trip policies starting at $99 and annual policies for around $300. Most of their policies limit the age to 74 and younger. Prices are not based on age below that.
To learn more about how Medical Evacuation membership with Medjet Assist works, check out our blog post for a more detailed review.
Hotels, home rentals, BNBs, flights, and other transportation & tours
Expedia is a US-based company whose mission is to power global travel for everyone and everywhere. Whether planning a family vacation, booking for business, or organizing the trip of a lifetime, they are a fantastic resource. Wanderers Compass focuses on independent travel, and using sites like Expedia makes that possible. Every aspect of travel you need, from airfare, accommodations, rental car, and cruises to activities to do at your destination, can be booked on Expedia.
Hotels, Home rentals, BNBs, Flights, and other Transportation & Tours
Booking.com connects millions of travelers to memorable experiences, various transportation options, and incredible places to stay – from homes to hotels and much more. It is one of the world's largest travel marketplaces for established brands and entrepreneurs of all sizes.
We always check Expedia and Booking.com to verify prices. At times, one is sold out of rooms while another at the same place has rooms. As well we often find some European hotels, especially smaller ones, on Booking.com but not on Expedia. It could be they are a Europe-based company. Try both before booking accommodations.
Are you traveling with a family or having an extended stay at your destination?
With over 2 million bookable vacation rentals, VRBO connects homeowners with families and vacationers looking for something more than a hotel for their trip. The VRBO community offers families or groups various rental property types such as condos, cabins, lake rentals, beach houses, etc.
VRBO is under the Expedia group ownership now, which many were worried about, but it hasn't panned out to be a concern. It is a massive network with access to all lodging forms should issues arise. Joelle has used VRBO for many years with her family with no problems.
As the leading marketplace for travel experiences, Viator believes that making memories is what travel is all about. And with 300,000+ experiences to explore—everything from simple tours to extreme adventures (and all the niche, interesting stuff in between)—making memories that will last a lifetime has never been easier.
With industry-leading flexibility and last-minute availability, it's never too late to make any day extraordinary. This one site has it all and has experiences throughout the world. We use them often during our travels, especially for food tours. We especially take the time to read the reviews provided.
An excellent source for travel essentials and guides
We now have our own Amazon Storefront with all our favorite travel accessories and gear in one place. Check out our travel store at the link below.
Amazon is one of the most comprehensive online shopping sources in the world. On behalf of their customers, teams worldwide provide lower prices, better selection, and rapid delivery. They offer a vast inventory, and their 1.7 million small and medium businesses worldwide selling on Amazon.com offer extensive options to customers.
We buy most of our travel books, accessories, and luggage from Amazon. We have ordered up to two days before travel and get what we need.
Transportation
Welcome Pick-ups
(Airport and sightseeing service)
A global leader in ground transportation for travelers. They help hundreds of companies worldwide enhance their services and boost their revenue with our 5-star ride experiences and hassle-free automation.
Founded in 2015 in Athens, Greece, Welcome Pick-ups goes above and beyond the standard transfer service as the first company to deliver a holistic, in-destination travel experience. From the moment a traveler arrives at a new destination until they return home, Welcome accommodates all their travel needs (transfers, travel products, things to do, information) as the easiest, friendliest, and most personalized solution.
Discover Europe by Train
Rail Europe sells train and bus tickets for travel across Europe. They cover 24 countries, 105 rail operations, and 20,000 stations. They are the official rail and bus operations agents in the UK, France, Spain, Italy, Germany, Belgium, Austria, Switzerland, Luxembourg, and the Netherlands. Rail Europe continues to add coverage all the time.
It is a fast, easy, and economical way to purchase European train and bus tickets. Eurail passes are also available to buy through their site.
Travel documentation services
Do you feel like you are wasting time visiting an on-site photographer only to be embarrassed by the photo? Would you like control of the final product? Get the perfect VISA or passport photo online with PhotoAID.
When traveling, you often need to apply for official documents such as a passport, ID, and different kinds of licenses or cards. Those applications require a picture that must meet specific conditions to be accepted, depending on the country. Now, it is possible to take this picture at home without the help of a professional photographer. The PhotoAiD app allows you to take the perfect biometric photo that will be guaranteed by yourself without leaving your home.
This article contains affiliate links. If you use these links to buy something, we may earn a small commission at no additional cost to you. Thank you!
Do you have a question for us or have a comment?