The Dutch Netherlands is as synonymous with windmills as France is with wine. Most of the iconic photos of windmills are from this area of the world; however, you will find windmills in many other countries across the globe. The Kinderdijk Windmills were on the last leg of an ambitious seven-country tour. It included Iceland, Sweden, Denmark, Germany, Luxembourg, Belgium, and the Netherlands. With our limited time, we knew we had to include windmills or miss out on an essential piece of Dutch history. The research led us to Kinderdijk, which was a great choice.
The History of the Windmills
The Kinderdijk Windmills, an iconic part of the Holland landscape, is the largest concentration of windmills in The Netherlands. Built during the 1700s to keep water out of the polder and pump it into a massive reservoir, they stand proud as National Monuments and have been a Unesco World Heritage site since 1997. This is one of the most impressive collections of windmills in the world.
These 19 remarkable windmills stretch out over a wide area with extensive paths to walk or bike. These ingenious structures are unique due to their size and scale. They stand as high as 128 feet tall and are made of brick. Kinderdijk, like much of The Netherlands, sits below sea level.
It is fascinating to learn the story of these windmills and their importance to this farming community. Understanding why they exist makes visiting them that much more intriguing. With knowledge, we become even more appreciative of what we are privileged to see.
What is a polder?
What a polder is an essential part of understanding why these windmills exist. Polders are tracts of land below sea level and are reclaimed from the ocean, lakes, rivers, or wetlands. This is done by building dykes, drainage canals, and pumping stations. "Polders are land reclamations, but not all land reclamations are polders." They are predominantly found in the Netherlands, but in the U.S., New Orleans is home to several polders.
The Kinderdijk Windmills
The Kinderdijk milling complex consists of the following:
1. Eight stone brick windmills of the waterboard Nederwaard, which were built in 1738
2. Eight thatched windmills of the waterboard Overwaard built in 1740
3. Two stone windmills of the polder Nieuw-Lekkerland built in 1760
4. One windmill of the polder Blokweer built in 1521 was burned down in 1997. Since that day, the windmill has been restored and operational since the spring of 2000.
All the Kinderdijk windmills are watermills, which means they are only used for draining.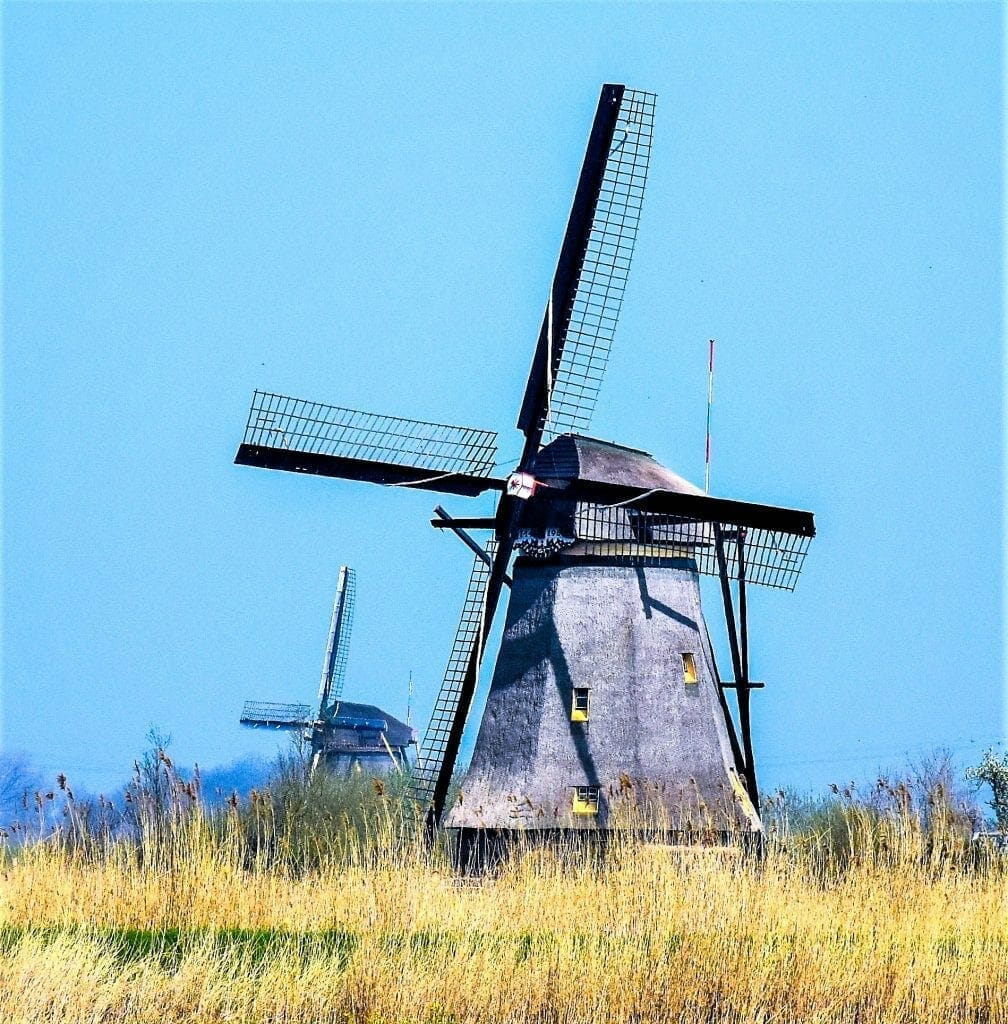 Kinderdijk lies in the Alblasserwaard polder, at the convergence of the Lek and Noord rivers. In Alblasserwaard, problems with water became very apparent in the 13th century. Large canals called "weteringen" had to be dug to eliminate the excess water in the polders. As a result, the drained soil started settling, while the river level began to rise due to the river's sand deposits.
Kinderdijk is the final station of the Alblasserwaard polder's water, approximately ten by 20 miles wide before the river Lek enters the sea. Even today, they still need to remove the water that the rains bring. Since the 1950s, the function of these windmills has been taken over by electrical and diesel pumping stations. These are some of the largest in the world.

The windmills are not obsolete, though, in an emergency, the Kinderdijk Windmills can still remove water from the polder.
A lesson on water management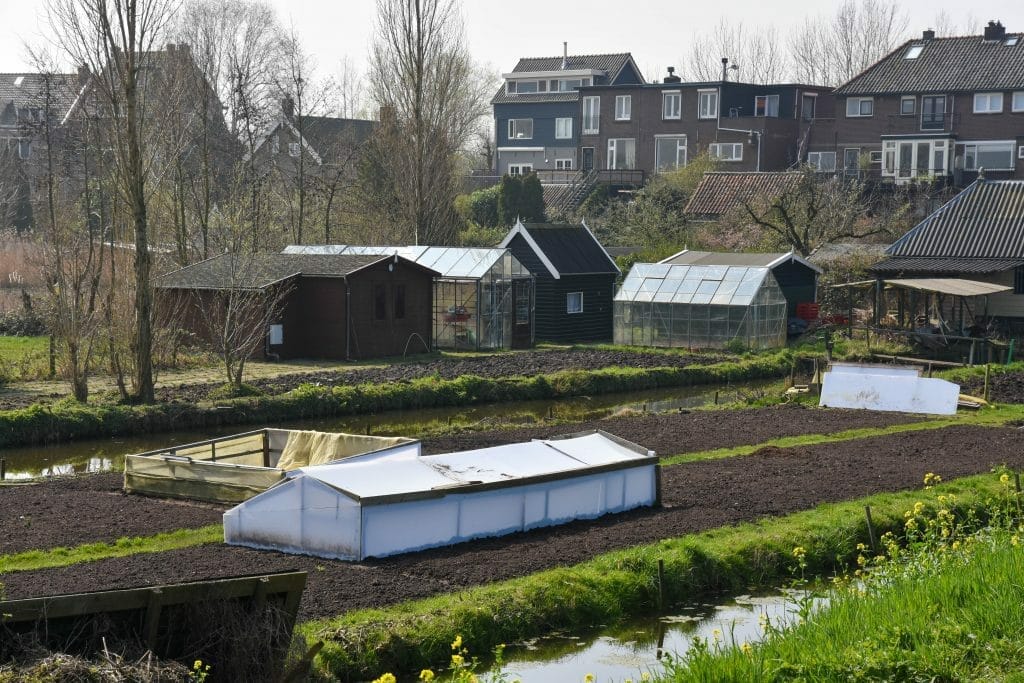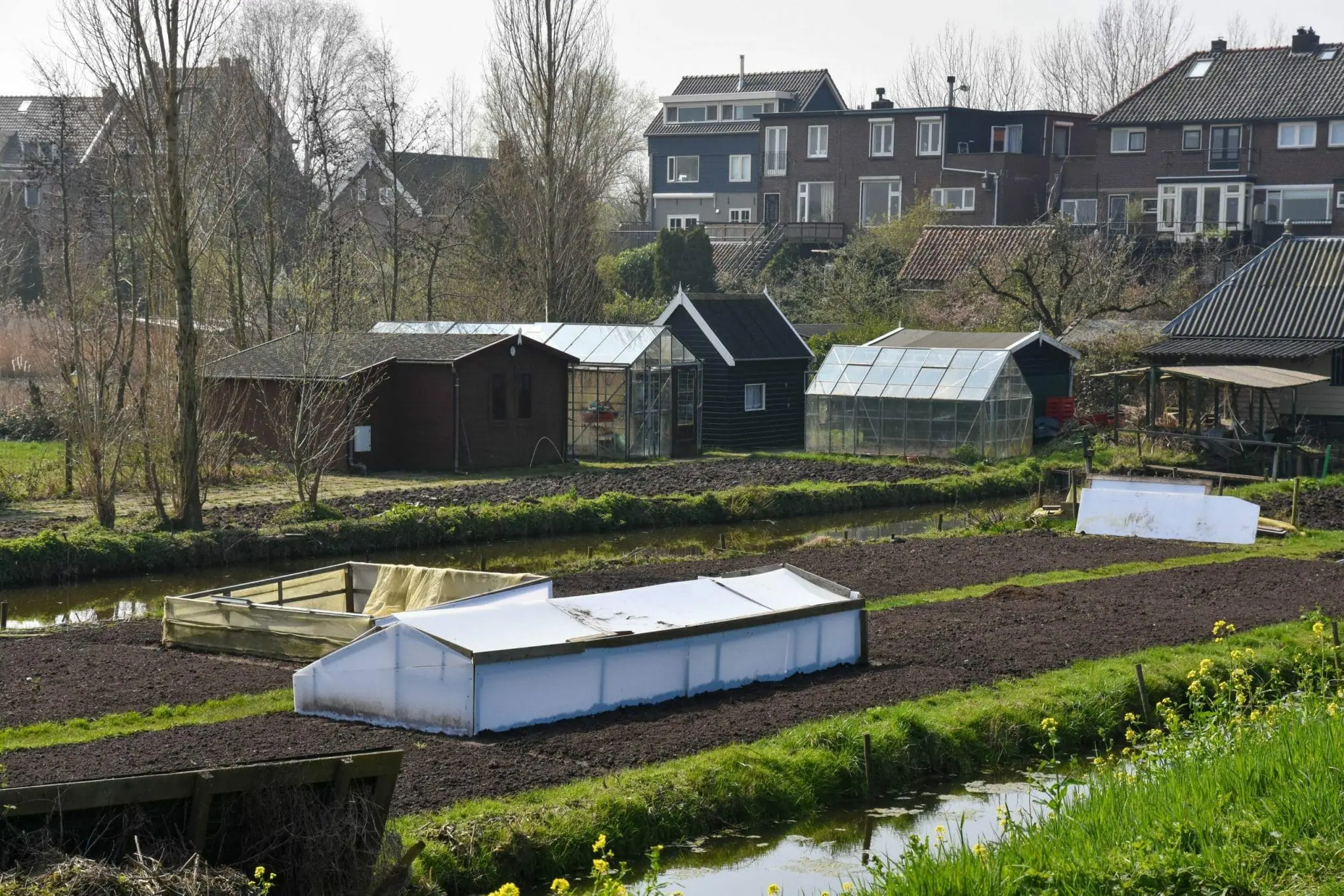 The Dutch Netherlands has a proud and ancient tradition of working together with the water. Along with Kinderdijk, 25% of the Netherlands is below sea level. If they let nature run its course, those parts of the Netherlands would be flooded, and 60% would be threatened with flooding!

So how does the reclaiming take place? The first step is to build a dike around a large piece of water. Once contained, the water is pumped out of this large area. The pieces of land created are called polders and can now be used for farming and industrial purposes.

The draining can take place by a windmill or by mechanical pumps. At one time, Holland had over 10.000 windmills draining these polders before modernization. Later large pieces of Holland were drained by pumping stations powered by steam machines and later by electricity and diesel.

The one significant advantage of a windmill is that the wind is a free form of energy where fuel has to be paid for. One of the disadvantages of a windmill is that the wind is unreliable; there is no pumping when there is no wind.
Modern times

But the main disadvantage of a windmill is the amount of power a windmill can produce versus a mechanical pump. Not only can a mechanical pump move more water, but it can also lift it higher than a windmill.

A windmill can lift the water to a maximum of about four feet. Two windmills are placed in a cascade to cope with a difference of over seven feet, creating three water levels. First is the polder level; this is the level where farming takes place.

Then a windmill pumps the water to the second level called the boezem level. This water movement is similar to blood veins through the Alblasserwaard. The water is then brought to Kinderdijk, where the water is pumped up again by a set of eight windmills to another level called the reservoir.

The water stays here until the reservoir level meets the average high tide of the river, and then the water flows into the river at low tide utilizing sluices, which is a gate that controls the water flow.
What are other uses of windmills?
In older days, a windmill used wind power to create rotational energy for mills, pumps, and presses. In modern times it is most commonly used to generate electricity. Wind causes its blades to spin, thereby creating kinetic energy. The spun blade turns a shaft, which in turn spins other blades, which are attached to generators that produce electricity.
The power of the wind was first harnessed by sailors, who could understand lift and harness the wind's power through the sails. This knowledge resulted in the development of the first vertical-axis sail-type windmill. The ancient Persians and Chinese used these for grinding grain and pumping water.
The first windmill to appear in Europe was the post mill with a horizontal axis system, with a four-bladed mill attached to a central post. Horizontal axis systems are the basis for current wind turbine technology that produces energy.
Planning a trip to The Netherlands? Check out our Netherlands Travel Guide
The Uniqueness of the Kinderdijk Windmills
You won't find a windmill complex like the Kinderdijk Windmills anywhere else in the world. The ingenious system of windmills and pumping stations has kept the soil dry here for centuries. It is a constant struggle between human brains and the power of the water. Visitors come from across the world to experience this unique piece of history.
Kinderdijk is a monument to the history of humankind, and they were officially made a UNESCO World Heritage Site in 1997. The story of Kinderdijk is now a genuine part of world history, protected for future generations to visit and experience.
Visiting the Kinderdijk Windmills
Three are now museum mills, called Museummolens, each with a story. One of the museum molens can only be reached by boat. Watch the multiscreen movie at the 'Hulpgemaal De Fabriek' (auxiliary pumping station). At the Molenwerkplaats (mill workshop), the operation and maintenance of the windmills are explained.
Learning how the brilliant Dutch have controlled the waters for over 1000 years is fascinating. Some of these windmills remain operational but are no longer the primary source for water pumping. Some windmills are homes where you will find children playing in the yard while their parents work in the garden. It spoke both of the simplicity of life and the preservation of history. There is also courage reflected as they are always at the mercy of mother nature while trusting the system built to protect them. The setting is quite beautiful and serene.
What we enjoyed the most was wandering around the paths. Photographing the windmills and the surrounding landscape from various angles was tons of fun. This is farmland which means lots of animals and fields of crops. Like most European places, many friendly cats will greet you along your path.
Renting a bike would have been a blast if we had more time. The windmills area is quite large, and no cars can not enter. It would take quite a while to walk it all, but so worth it.
Opening hours vary by season. Check the official site for up-to-date information.
Activities in the area
Want to fit right in, bike the area of the Kinderdijk Windmills. You can rent bikes in Kinderdijk or rent from Rotterdam and cycle in. Kinderdijk is easily accessible by bicycle from nearby cities such as Gouda, Dordrecht, and Rotterdam.

There are 14 miles of biking trails in the area. Bike tours are a popular way to visit while learning about these windmills. With more than fifty windmills in the greater area, a cycling route through the Albasserwaard is recommended to anyone who wants to experience more of Holland's beauty.
Photography tours
National Park De Biesbosch is a unique freshwater tidal area with fascinating plants and wildlife.
The town of Dordrecht is the oldest city in Holland.
Rotterdam
Hague
Visit the tulip fields in the spring
Keukenhof Gardens
Where to stay
What makes the most sense would be to stay in the Rotterdam area, which is only 12 miles away. This way you have a great place to visit in the evening. The towns of Kinderdijk and Dordrecht also have accommodations if you seek a more small-town experience. We did not stay in the area and stopped here on the way to Amsterdam, our last trip stop, before flying out.
Here are some links to the area to find places to stay. Click anywhere on the lines below to go to the site. Our master list of all travel resources we recommend is in a block at the bottom of this post.
We believe it is important to price out properties on various sites. Expedia is a US-based company, whereas Booking.com is Europe based. Not all properties appear on both. If the establishment has a website, check the price there as well.
How to get to the Kinderdijk Windmills
The Kinderdijk Windmills are about 12 miles from Rotterdam and approximately an hour and a half's drive from the capital city of Amsterdam. Holland's oldest city, Dordrecht, is six miles away.
Kinderdijk is also easily accessible by public transportation. If visiting by car, pay attention to where you may and may not park. We had no concerns about finding parking, but getting to the windmills was a bit of a hike.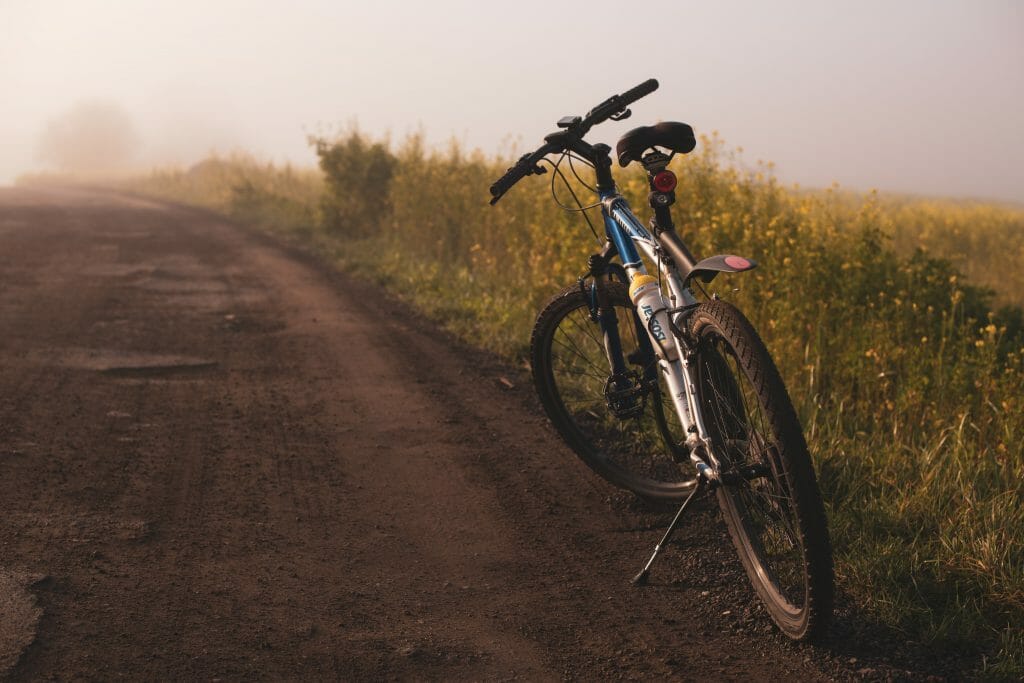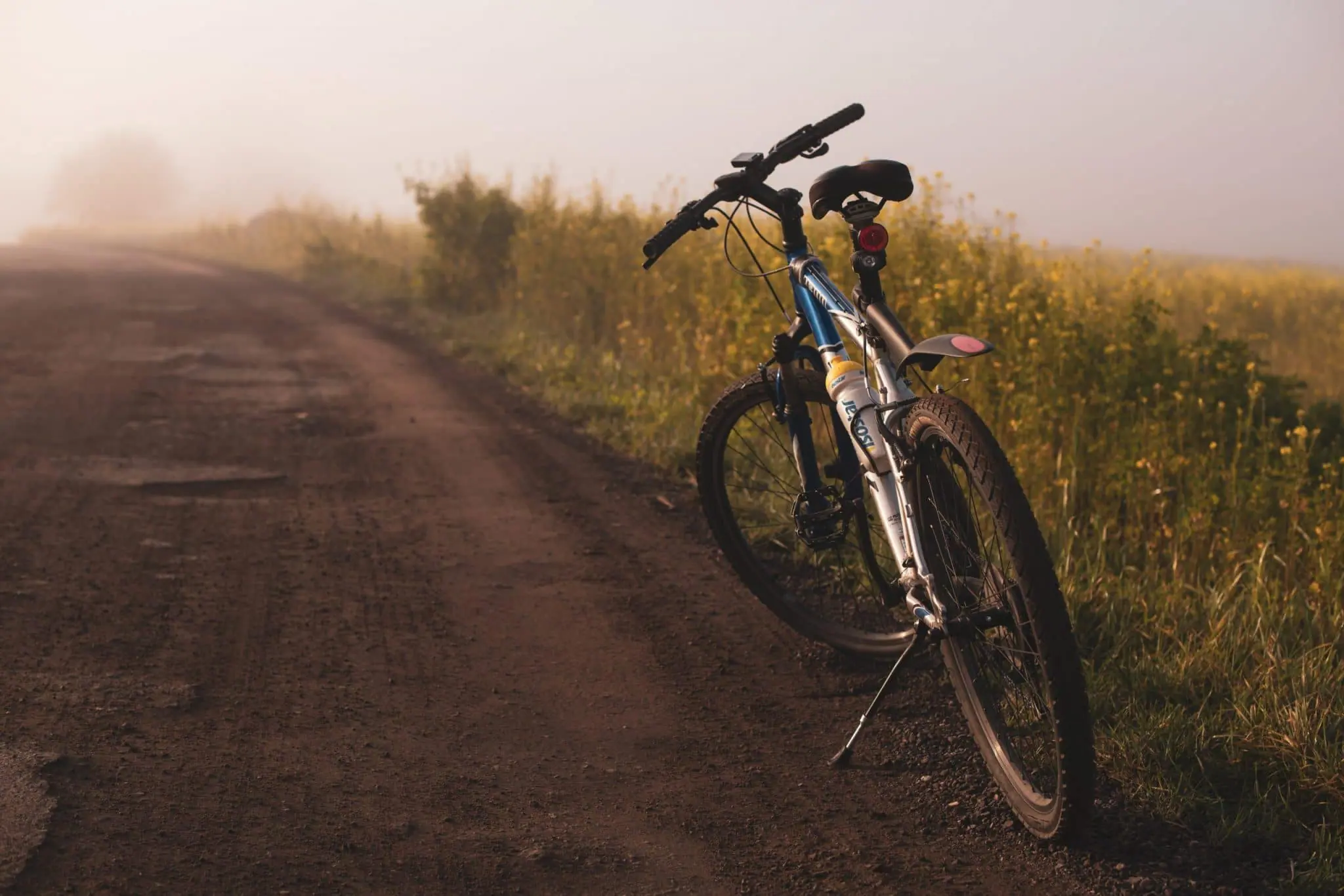 Kinderdijk is easily accessible by Waterbus, too. The boat trip lets you enjoy the beautiful surroundings, and you can bring your bike free of charge. The Waterbus to Kinderdijk departs from the historic city center of Dordrecht and the center of Rotterdam.
It is also possible to cycle to Kinderdijk from Rotterdam. It's a lovely route with gorgeous scenery to captivate you.
Best time of year to visit the Kinderdijk Windmills
The Netherlands is a relatively mild climate year-round due to its proximity to the ocean. The hottest month of the year is July at 64 degrees Fahrenheit with the high in the low 70s. The coldest and windiest month of the year is January which averages 39 degrees with a low of 34 degrees. The wettest month of the year is September.
Final Thoughts
Our plans started with "if in the Netherlands we had to stop and visit windmills." We did not expect to be so drawn into the setting and the windmills themselves. Kinderdijk is the story of the past and the present. It is a testament to man's ingenuity as far back as medieval times and current times. Kinderdijk speaks to the outstanding contribution of the Netherlands' people to water-handling technology. Do not miss these mills or this beautiful area of Holland.
© 2023 Wanderers Compass All Rights Reserved
© 2023 Wanderers Compass All Rights Reserved
Check out the Official Kinderdijk tourist information page, which includes the history of the miller and the windmill, plus many unique pictures of Kinderdijk and its surroundings
Our Kinderdijk Windmill Photo Gallery
Check out our most recent blog posts
Our favorite travel insurance site!
If you book a trip, don't forget to get travel insurance within 14 days of your first booking. We could not be stronger advocates of being well-insured. Not just for the little stuff but the big things like medical emergencies. We never leave home without it. Over the years, we have used many sites but have now found our go-to place. Squaremouth.com does a fantastic job; it has a user-friendly interface, uses top-rated and reputable insurance carriers, and most policies cover COVID-19 medical issues and cancellations. They also mediate on your behalf if you have problems with your policy.
To empower you as a consumer, we suggest you read our blog post on the importance of travel insurance and how to get the best coverage from top-rated companies for an affordable price.
Medical transport back home from anywhere in the world
They are the premier global air medical transport. One caveat to travel insurance is that medical evacuation usually gets you to the closest facility to care for you. Medjet gets you back to the U.S. to the hospital of your choice once you are stable enough to fly. They cover COVID-related transport as well.
Medjet carries its own policies. The policy is only for transport and no other aspects of travel insurance. They have individual trip policies starting at $99 and annual policies for around $300. Most of their policies limit the age to 74 and younger. Prices are not based on age below that.
To learn more about how Medical Evacuation membership with Medjet Assist works, check out our blog post for a more detailed review.
Hotels, home rentals, BNBs, flights, and other transportation & tours
Expedia is a US-based company whose mission is to power global travel for everyone and everywhere. Whether planning a family vacation, booking for business, or organizing the trip of a lifetime, they are a fantastic resource. Wanderers Compass focuses on independent travel, and using sites like Expedia makes that possible. Every aspect of travel you need, from airfare, accommodations, rental car, and cruises to activities to do at your destination, can be booked on Expedia.
Hotels, Home rentals, BNBs, Flights, and other Transportation & Tours
Booking.com connects millions of travelers to memorable experiences, various transportation options, and incredible places to stay – from homes to hotels and much more. It is one of the world's largest travel marketplaces for established brands and entrepreneurs of all sizes.
We always check Expedia and Booking.com to verify prices. At times, one is sold out of rooms while another at the same place has rooms. As well we often find some European hotels, especially smaller ones, on Booking.com but not on Expedia. It could be they are a Europe-based company. Try both before booking accommodations.
Are you traveling with a family or having an extended stay at your destination?
With over 2 million bookable vacation rentals, VRBO connects homeowners with families and vacationers looking for something more than a hotel for their trip. The VRBO community offers families or groups various rental property types such as condos, cabins, lake rentals, beach houses, etc.
VRBO is under the Expedia group ownership now, which many were worried about, but it hasn't panned out to be a concern. It is a massive network with access to all lodging forms should issues arise. Joelle has used VRBO for many years with her family with no problems.
As the leading marketplace for travel experiences, Viator believes that making memories is what travel is all about. And with 300,000+ experiences to explore—everything from simple tours to extreme adventures (and all the niche, interesting stuff in between)—making memories that will last a lifetime has never been easier.
With industry-leading flexibility and last-minute availability, it's never too late to make any day extraordinary. This one site has it all and has experiences throughout the world. We use them often during our travels, especially for food tours. We especially take the time to read the reviews provided.
An excellent source for travel essentials and guides
We now have our own Amazon Storefront with all our favorite travel accessories and gear in one place. Check out our travel store at the link below.
Amazon is one of the most comprehensive online shopping sources in the world. On behalf of their customers, teams worldwide provide lower prices, better selection, and rapid delivery. They offer a vast inventory, and their 1.7 million small and medium businesses worldwide selling on Amazon.com offer extensive options to customers.
We buy most of our travel books, accessories, and luggage from Amazon. We have ordered up to two days before travel and get what we need.
Welcome Pick-ups
(Airport and sightseeing service)
A global leader in ground transportation for travelers. They help hundreds of companies worldwide enhance their services and boost their revenue with our 5-star ride experiences and hassle-free automation.
Founded in 2015 in Athens, Greece, Welcome Pick-ups goes above and beyond the standard transfer service as the first company to deliver a holistic, in-destination travel experience. From the moment a traveler arrives at a new destination until they return home, Welcome accommodates all their travel needs (transfers, travel products, things to do, information) as the easiest, friendliest, and most personalized solution.
Do you feel like you are wasting time visiting an on-site photographer only to be embarrassed by the photo? Would you like control of the final product? Get the perfect VISA or passport photo online with PhotoAID.
When traveling, you often need to apply for official documents such as a passport, ID, and different kinds of licenses or cards. Those applications require a picture that must meet specific conditions to be accepted, depending on the country. Now, it is possible to take this picture at home without the help of a professional photographer. PhotoAiD allows you to take the perfect biometric photo that will be approved by you without leaving your home.
This article contains affiliate links. If you use these links to buy something, we may earn a small commission at no additional cost to you. Thank you!
Do you have a question for us or have a comment?