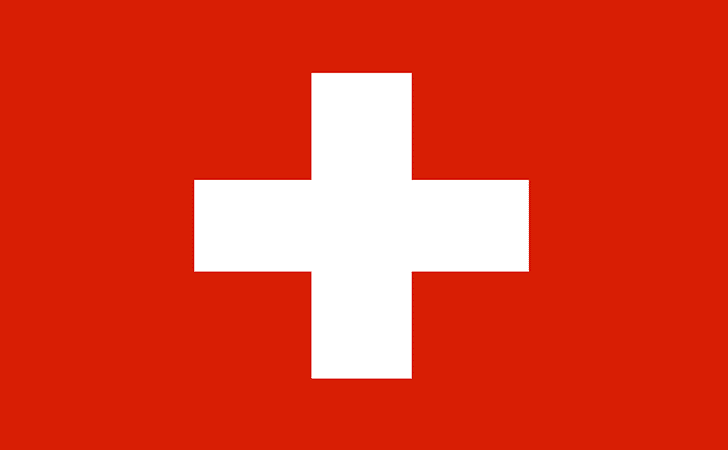 "It's tough to find a place not to like in Switzerland"

Michele Bachmann
Top Eight Destinations In Switzerland
Zurich is the largest city in Switzerland and is known for being the central financial hub in Europe. It is located right on the edge of Lake Zurich. You can hike or cycle around the perimeter, rent a boat, visit man-made beaches, and take a lake swim. Zurich is also home to several historic churches, world-class museums, and renowned architecture. Not to be missed is the Swiss National Museum, located in a fairytale castle dedicated to Switzerland's cultural history.
The Alpine Villages of Switzerland are throughout the Alps. It is the magnificent beauty of these villages that capture the heart. Skiing, mountaineering, hiking, biking, and riding cable cars are everyday activities. Some of the most popular are Zermatt, Engelberg, St Moritz, Grindewald, Lauterbrunnen, and Murren. Most of these villages have both summer and winter activities. In Zermatt, you are at the highest mountains in all the Alps, the Matterhorn.'
Lake Geneva is one of the largest in Europe; Lake Geneva lies on the course of the Rhone river between France and Switzerland. This is the French-speaking part of Switzerland. Geography is varied, with the Jura mountains in the north, a hilly plain in the center, and the Alps in the southwest. The main attractions here are the city of Geneva and the towns surrounding the lake, lots of skiing, hiking, mountain biking, and the lake itself.
Lugano and Ticino have been nicknamed the "Monte Carlo of Switzerland" because of their growing popularity with celebrities. The city is located on Lake Lugano, in the Italian-speaking section of this alpine country. Lugano dates back to the 9th century and has a lovely Old Town. Citrus, figs, palms, and pomegranates flourish in the mild climate here–even as snowcapped peaks beckon in the distance. A significant draw to Lugano is outdoor recreation; day hiking along the Olive Tree Trail is popular. Make sure to take in the charming and fascinating Swiss Miniature Village.
Interlaken is nestled between Lake Thun to the West and Lake Brienz to the east; Interlaken is one of Switzerland's most popular summer holiday resorts. In the center of town, Höhematte is a marvel of urban planning with 35 acres of open space. Flower gardens, hotels, and cafés surround the Höheweg, the main boulevard through here, with breathtaking vistas of the mountains.
The grand peaks of the Eiger, Mönch, and Jungfrau towers above the town provide excellent opportunities for alpine adventures. More than 45 mountain railways, cable cars, chairlifts, and ski lifts transport visitors into the surrounding countryside and offer plenty of chances for sightseeing from up above.
Lucerne is located in the German-speaking section of Switzerland and is a city that has it all: city life, a lake, and mountains. Considered one of the world's prettiest cities, Lucerne is most famous for its 14th-century Chapel Bridge and Water Tower, which is said to be the most photographed monument in Switzerland.
The Abula/Bernina Railway Line is one of the few railway lines designated as a UNESCO World Cultural Heritage listing. The Albula/Bernina line on the Rhaetian Railways offers a majestic ride not to be missed. The route extends throughout the Albula and Bernina landscapes, covering 122 kilometers and winding through almost 200 bridges, the Graubünden mountains, and several tunnels and viaducts. A ride on this train means panoramic seats that overlook unspoiled mountain landscapes. The train operates all year long, and the views are just as magical in summer as in the winter.
Gruyères is a perfect tiny town that covers an area of just 18 square miles and has around 2000 residents. There is plenty of things to do here despite its small size. You can visit the 13th-century Castle of Gruyères and its two small arts and regional museums. The Saint-Germain Castle, bought by Swiss surrealist painter and sculptor H. R. Giger now houses a museum dedicated to his work. The Tibet Museum, housed in an old church in town, is also worth visiting.
Stunning landscapes surround Gruyères, including the Gorges de la Jogne (favorite with hikers) and the nearby Mont Moléson, popular with climbers in the warmer months and home to ski and snowshoe trails during winter. Maison Cailler Chocolate Factory also operates in the town.
Did you know?
Did you know?
Population: 8.67 million
Capital City: Bern
Currency: Swiss francs (CHF)
Government type: federal republic
Ethnic groups: Swiss 69.5%, German 4.2%, Italian 3.2%, Portuguese 2.6%, French 2%, other 17.3%,
Languages: German (or Swiss German) (official) 62.6%, French (official) 22.9%, Italian (official) 8.2%, English 5.4%, Portuguese 3.7%, Albanian 3.2%, Serbo-Croatian 2.5%, Spanish 2.4%, other 7.7%
Religions: Roman Catholic 35.9%, Protestant 23.8%, other Christian 5.9%, Muslim 5.4%, other 3%, none 26%
U.S. State Department Risk Level: Level 1 (April 2022)
Terrorist groups: ISIS
The Swiss Confederation was founded in 1291 as a defensive alliance among cantons.
Switzerland is comprised of cantons instead of states. Twenty-six of these little "corners" squeezed into the small landlocked country, divided between the Alps, the Swiss Plateau, and the Jura and surrounded by five countries: Austria, France, Germany, Italy, and Liechtenstein.
Geneva is a popular headquarters location for international organizations, such as the International Committee of the Red Cross and the United Nations, though Switzerland did not join the latter until 2002.
Switzerland is also notable for its secretive banking sector. Reporting rules and legislation have led to more transparency, but secrecy rules persist.
Switzerland has over 7000 lakes.
The highest point is Dufourspitze 4,634 m
Switzerland ranked first for the eighth consecutive year as the most innovative country in the world in The Global Innovation Index.
The highest railway station in Europe is in Switzerland, on top of the Jungfraujoch at over 10,000 feet.
The Worldwide Cost of Living Survey and the Mercer Cost of the Living survey found Zurich to be the world's third most expensive city.
Switzerland has one of the lowest rates of people living in poverty globally.
Leading industries machinery, chemicals, watches, textiles, precision instruments, tourism, banking, insurance, pharmaceutical
Switzerland has low unemployment, a skilled labor force, and one of the world's highest gross domestic products per capita, with a Gross domestic product of 810.8 million.
Switzerland has not fought in an international war since 1815.
The tallest gravity dam in the world, Grande Dixensse, is located in the Swish Alps. Its height is almost 1000 feet and can hold up to 100 billion gallons of water.
The country's strong economy is powered by low corporate tax rates, a highly-developed service sector led by financial services, and a high-tech manufacturing industry.
8.25% of the population is foreign.
Life expectancy in Switzerland is 83.7 Median age is 43.1
Literacy rate of 99%
Funs facts
Switzerland has 208 mountains and the highest peaks in Europe.
Cern, the world's leading particle physics laboratory CERN is located within Switzerland's borders.
Albert Einstein developed his famous formula for Mass–energy equivalence E=MC2 in Switzerland. He developed his theory of relativity while studying and living in Jungfraujoch, Bernese Alps, Switzerland
The Swiss own many guns but have some of the lowest crime rates in the industrialized world. The Swiss do have mandated military service, so everyone is trained. Gun ownership is strictly tracked.
In Switzerland, giving a child a name that could damage the child's interest is prohibited.
Switzerland is one of the world leaders in recycling and waste management. The Swiss successfully separate and recycle organic and recyclable waste while converting the rest to energy.
Thanks to the Swiss, we have watches on our wrists. When Calvinists banned jewelry from use in 1541, goldsmiths and jewelers in Geneva brainstormed the invention of watches since a functional timepiece was allowed. Since then, it has proven to be one of the most booming industries in the country.
Switzerland is the least obese European country, with only 17.5% of the population obese.
It is home to two of the most livable cities globally; Zurich and Geneva.
You can visit the wine village Maienfeld to experience the infamous Heidi Myth. This region has been associated with Heidiland since 1881, when author Johanna Spyri published the novel "Heidi:
Less than 15% of the Alps are Swiss.
They make and eat a lot of chocolate. Approximately 180,000 tons of chocolate are produced, and about 11 kilos per person are consumed annually.
Switzerland's flag resemblance to The Red Cross is not a coincidence. Its flag is simply a color-switching of the Flag of Switzerland, showing proud Swiss roots. The Red Cross was founded in 1863 in Geneva, where its headquarters remain.
Switzerland is home to 450 varieties, ranging from extra hard to soft, with crazy-hard-to-pronounce names like Sbrinz, Mutschli, Formaggini, and Tomme Vaudoise.
Swiss citizens have won more Nobel Prizes and registered more patents per capita than most other nations.
It is one of the most intelligent countries in math and science based on test scores.
Total World Heritage Sites 13 (9 cultural and four natural) They are: Old City of Berne (c), Swiss Alps Jungfrau-Aletsch (n), Monte San Giorgio (n), Abbey of St Gall (c), Three Castles, Defensive Wall, and Ramparts of the Market-Town of Bellinzona (c), Rhaetian Railway in the Albula/Bernina Landscapes (c), La Chaux-de-Fonds/Le Locle, Watchmaking Town Planning (c), Prehistoric Pile Dwellings around the Alps (c), Benedictine Convent of St John at Müstair (c), Lavaux, Vineyard Terraces (c)
Switzerland Map
Cantons and cities of Switzerland
Switzerland is divided into 26 Swiss cantons, managing its education, healthcare, law enforcement, taxes, and social welfare systems.
Good to know before you go
Tipping is not something you need to worry about in Switzerland, as tips are in the price. You can, however, add a smile to the face of someone who has provided exemplary service by rounding up to the nearest franc or round figure. Many Swiss people will round up to the nearest CHF 1, CHF 5, or CHF 10, depending on the service and the total bill. Housekeeping at hotels usually gets 1-2 CHF per night. Taxis round up to the nearest euro. Credit cards are used almost everywhere but have cash for smaller places and markets.
Clothing historically is conservative and stylish. However, we found people dressed casually during our recent visits to Switzerland's German and Italian-speaking regions. Smart casual seemed to be what most people wear, even in cities like Zurich. Though more casual, the clothes still fit well and appear neat. Dark-colored clothing is always popular in Switzerland. Jeans and sneakers are standard currently. Winter is cold, and snow or thermal lines boots are commonplace.
Driving in Switzerland was relatively easy, even in the Alps. The roads are excellent and well-maintained. We did not travel in the winter, but we expect roads to be well-cleared. Wearing a seatbelt is compulsory. Using your mobile phone while driving is strictly prohibited. People seemed respectful drivers and not aggressive. Lights are mandatory all the time. It is illegal to drive in Switzerland with flip-flops or barefoot! Like most European countries, it's compulsory to carry a warning triangle in the vehicle at all times, and it can not be in the trunk. A Swiss motorway Vignette is a toll pass for driving. Most rental cars come with them, so check with your rental car company.
Parking meters are standard across Switzerland, in big cities and small towns. We often found that they only take coins. That was problematic at our first stop as we only had paper bills at that point. Buy some snacks upon arrival at the airport to get loose change. Most parking was reasonable but, as expected, pricey in the big cities.
Switzerland is home to some cities with the highest quality of life globally. This is a clean, safe, and respectful country of its environment. It is a rarity to see garbage anywhere; in the cities, roads, and even the bathrooms. There is a strong sense of pride in this country. People also seem calmer and in less of a rush. We never came across pushy or aggressive people. Some people refer to Switzerland as a "small village," where most people are friendly and frequently greet each other. We agree with that assessment.
Public restrooms are easy to find, kept in good condition, and very clean. There were only a couple of times there was any cost.
If there is something that the Swiss take quite seriously is punctuality. For Swiss people, a punctual person is respectful; it shows disrespect if you are late. The Swiss as a whole are ruthlessly efficient. This carries to the trains too, which are the epitome of punctuality; they're always on time.
The Swiss hold themselves to high standards in almost every aspect of life. They are very hard workers. In social situations, they place importance on good manners and polite behavior. As a result, most interactions between Swiss people remain formal. One example is handshaking can go on for a long time; even school children shake hands when meeting in the street. It is also essential to maintain eye contact when doing so.
The Swiss tend to greet their neighbors every time they see them, back to the feeling of being in a small village. One typical Swiss characteristic is that they often welcome people they don't know in public spaces. They respect discretion and privacy, and strangers are not usually expected to talk to each other.
The Swiss might be hesitant to make friends with foreigners at first, but once you break down the friendship barrier, they are the warmest people you will meet.
The Swiss appreciate honesty and tolerance. They are incredibly proud of their neutrality and promotion of worldwide peace. The Swiss people are image-conscious and firmly believe that they are subject to constant inspection and criticism by the rest of the world.
Switzerland is a very animal-loving country. Your dog can accompany you everywhere—in restaurants and while you shop.
The Swiss marry late, with an average marriage age for Swiss men is 31.8 and 29.5 for women. On the other hand, the divorce rate in Switzerland is about 40%. The average age for Swiss women to have their first child is 30.4 years, making them the oldest women in Europe.
Swiss parents are hesitant to hand their children to childcare providers. Mothers of young children don't usually work full-time, and grandparent care is quite commonplace.
Protecting the environment comes from the love of nature they have. It is easy to see why they care about protecting wildlife, considering they thrive in many outdoor activities. The Swiss try to take care of their rich and stunning landscapes, from the alpine mountains to lakes and rivers.
According to the World Health Organization, Switzerland ranks 20 globally for its healthcare. The country also has one of the most expensive healthcare systems globally. While in Switzerland, you will find excellent care everywhere if you require care.
Restaurants, coffee shops, eateries, and food courts always were full, and there were many to choose from, and they stayed open late.
When it comes to table culture, the Swiss have their own rules. It's important to know that when you make a toast in Switzerland, you are to look into each other's eyes when saying cheers (Prost in German A Votre Sante in French, and Salute in Italian). Therefore, not maintaining eye contact is seen as very impolite. As a sign of respect, eye contact should be held even when speaking to a child.
When visiting someone in their home, it is customary to bring flowers or a small gift, such as chocolate, books, wine, or candy. And because appearance is important in Switzerland, you should ensure your clothes are neat.
Dining utensils are a bit different in Switzerland. A particular Swiss variant on the German, French and Italian rules is that once finished eating, place the knife and fork parallel to each other and point on the middle horizontal of the plate. If you have completed everything on your plate during the meal and would like seconds, merely cross your fork over your knife, making an X on your plate.
Swiss people deeply appreciate art and history, which can be seen in the number of museums. They enjoy making and displaying art, whether it's in art galleries, opera houses, or museums.
Dining out in Switzerland will be some of the most expensive food you will find on your travels. This is the case everywhere. Be prepared, it is shocking, and we have traveled to Iceland, which is cheap comparatively. Burgers will often be in the mid-30 CHF (2022). It is just a fact. Beverages are relatively reasonable, whereas they are outrageous in places like Iceland and Norway. Plan a good budget for eating out. The servings tend to be generous, the food well prepared, and the service excellent.
The cultural norm is for wealth to remain discreet. To manifest a demonstration of wealth is negatively valued. Still, poverty is perceived as shameful, and many people hide their economic situation, though with expensive cars being the norm, that seems counterintuitive.
The Swiss are multi-lingual in large cities and, as a whole, speak excellent English. In the Italian-speaking part of Switzerland, fewer were able to speak English.
Cheese is huge in this country, especially Swiss cheese and Gruyere. That should be no surprise, as cheese fondue is truly on every menu. That's why it makes our top choice of traditional Swiss food you need to try. Fondue is a Swiss melted cheese dish served in a communal pot over a portable stove heated with a flame and eaten by dipping bread into the cheese using long-stemmed forks.
Traditional Swiss foods also include tarts and quiches, semi-dried sausage called Landjager, Alplermagronen (Alpine Macaroni with cheese), Saffron risotto, and Rosit, a potato dish, Polenta, Zurich ragout, A stew with white sauce). Food can also vary quite a bit in French, German, and Italian regions.
The Swiss love their chocolate, and that will be obvious quickly. Chocolate specialty stores are everywhere. The best chocolate in the world can be found there, and you will see long lines for slabs of chocolate known as FrischSchoggi. The slabs come in various flavors, such as cornflake, cashew, cranberry, orange almond, and honey. It is cut to order and boxed. Very popular for tourists to purchase as gifts.
It is a very safe country with very low crime.
Switzerland Essential Info
When to go to Switzerland
Switzerland is the country of a million picture-perfect moments, welcoming travelers all year round. There are contemporary and bustling cities intermixed with green meadows and the snow-covered peaks of the Alps.
Temperatures vary a lot by season, location, and elevation. Still, Switzerland's climate can be classified as mild. It is strongly influenced by the nearby Atlantic winds that transport moist and mild maritime air into Switzerland.
On average, the areas north of the Alps are cooler than those south of the Alps. South-facing slopes receive more sunshine and are warmer than north-facing slopes. The more expansive valleys and lakes receive more sunlight than narrow valleys.
The elevation is what influences the temperature most. Every 328 ft of increasing height can cause temperature drops of 2 degrees. On mountain tops, it may be pretty chilly even in summer, and you will encounter thick layers of snow in many places. In low sunny areas like Lake Geneva and the Rhône valley in the Valais, you find the summers have a Mediterranean climate. Palm trees can be found in the sunniest region of Switzerland in Ticino.
Rain and snow
The amount of precipitation is very variable. The Rhone valley in the Valais is one of the driest parts of the country. Grapes, apricots, and grapefruits grow in this dry and sunny valley. Most Swiss wine comes from this region too. The Engadine valley in the southeast is also arid, but it's at a high altitude and, therefore, quite cold. The alpine areas get the most considerable amounts of rain and snow.
There's more precipitation in the western Alps, as clouds come in from the Atlantic and lose most of their water before reaching the south-eastern parts of Switzerland, Lake Maggiore, Lake Lugano, and the Engadine. During our visit, it rained most days at all elevations and in various parts of the country.
Summary of what to expect
Driest months: January and February
Driest areas: the Rhône valley and the Engadine
Wettest months: May to August
Wettest areas: at higher elevations in the mountains
Warmest months: July and August
Warmest areas: Lake Geneva, the Rhône valley up to Brig, and the valleys south of the Ticino. All low-elevation areas around lakes and rivers from the West to the North-East (Geneva – Zurich – St. Gallen) are also pretty warm.
Coolest months: January and February
Coolest areas: all places high up in the mountains and the Engadine
Our Favorite Switzerland Resources
This resource section contains some Amazon affiliate links. If you use these links to buy something, we may earn a small commission at no additional cost to you. Thank you!
Travel Books/Guides
Switzerland was the bookends to a 15-night six-country trip, including France, Germany, Austria, Liechtenstein, and Italy. It is a perfect combination due to its proximity. They are also very diverse experiences. This was our first trip to these locations with these countries and the first time in Liechtenstein. The guides and tools below helped build that excitement and made for a beautiful journey.
Lonely Planet's Switzerland 9 (Travel Guide) by Lonely Planet
Lonely Planet's Switzerland is your passport to the most relevant, up-to-date advice on what to see and skip and what hidden discoveries await you. Ogle the glowing Matterhorn and enjoy après-ski in Zermatt, stroll Geneva's Old Town streets, hike through flower-strewn meadows, and hop aboard the Glacier express – all with your trusted travel companion. Get to the heart of Switzerland and begin your journey now! Let this beautifully illustrated guide be your travel partner. Great photography and lots of details to aid in planning. Discover this fantastic travel guide here.
Rick Steves Switzerland Full disclosure, we are huge Rick Steve fans; it will be rare not to recommend one of his wonderful guides. We love his travel style and perspective. His off-the-beaten-path approach and his independent travel philosophy match well with how we travel. The guides never disappoint and are an excellent resource. This great travel companion is full of expert advice and independent reviews on what to see and do, plus detailed itineraries and suggestions for exploring this fascinating country. Find this guide here.
Our favorite websites
2. U.S. Department of State: Bureau of Consular Affairs Switzerland Country Info
We cannot encourage you enough to visit this website as you plan and prepare for your trip. The U.S. Federal Government addresses the safety, security, travel risk, entry, exit, visa documents mandates, emergency U.S. and Embassy contacts, health, local laws, exceptional circumstances, threats, traveler vulnerabilities, government warnings, and transportation in Switzerland. This is your best and most reliable resource for all this critical info. Check back often before you go, as things can change quickly. Being prepared is essential in all travel, but especially internationally.
3. The Center for Disease Control and Prevention (CDC) Switzerland Travelers Health Resource
This CDC travel resource provides essential health info for your specific destination. Using their tool, you can determine which vaccines, medications, and health advice recommendations are needed for Malta.
Our favorite maps
Switzerland (National Geographic Adventure Map, 3320)
Easy-to-read maps with practical road and travel information. These maps are meant for the adventure traveler and are very durable. Detailed highlights and weather info. Significant sites and landmarks are well-marked. Great for planning your route before your trip. Though we default to Google maps, this came in handy when service was poor or during construction detours. Find this essential map here.
Our favorite apps
Rome2rio: Trip Planner Trip and Holiday Organizer Enter any address, landmark, or city in the app will instantly display all your travel options, and booking info, along with accommodation providers and things to do. Find it on your local app store.
Duolingo-Language Lesson Audio lessons that help improve your listening and speaking skills. Find it on your local app store.
Rick Steves Audio Europe This app includes Rick Steve's audio content library. Get cultural and travel info. Includes self-guided tours of top attractions and historic walks. A must-have. Find it on your local app store.
Google Translate
We use this often to practice proper pronunciations of the three languages you will encounter in Switzerland. Most Swiss speak excellent English as it is their official language. In encounters with older residents, though, their English was rough. As we always encourage, learning the basics of greeting and thanking people in the local language is essential. Google translate was an easy app to use. If needed, you can enter text in English, which will speak back in the language you need to aid in communicating with locals.
Do you have a favorite Switzerland travel resource? Share your favorites in the comments section at the bottom of this page or
© 2023 Wanderers Compass All Rights Reserved
Our Switzerland Photo Gallery
Our Recommended Travel Resources
Our favorite travel insurance site!
If you book a trip, don't forget to get travel insurance within 14 days of your first booking. We could not be stronger advocates of being well-insured. Not just for the little stuff but the big things like medical emergencies. We never leave home without it. Over the years, we have used many sites but have now found our go-to place. Squaremouth.com does a fantastic job; it has a user-friendly interface, uses top-rated and reputable insurance carriers, and most policies cover COVID-19 medical issues and cancellations. They also mediate on your behalf if you have problems with your policy.
To empower you as a consumer, we suggest you read our blog post on the importance of travel insurance and how to get the best coverage from top-rated companies for an affordable price.
Medical transport back home from anywhere in the world
They are the premier global air medical transport. One caveat to travel insurance is that medical evacuation usually gets you to the closest facility to care for you. Medjet gets you back to the U.S. to the hospital of your choice once you are stable enough to fly. They cover Covid-related transports as well.
Medjet carries its own policies. The policy is only for transport and no other aspects of travel insurance. They have individual trip policies starting at $99 and annual policies for around $300. Most of their policies limit the age to 74 and younger. Prices are not based on age below that.
To learn more about how Medical Evacuation membership with Medjet Assist works, check out our blog post for a more detailed review.
Hotels, home rentals, BNBs, flights, and other transportation & tours
Expedia is a US-based company whose mission is to power global travel for everyone and everywhere. Whether planning a family vacation, booking for business, or organizing the trip of a lifetime, they are a fantastic resource. Wanderers Compass focuses on independent travel, and using sites like Expedia makes that possible. Every aspect of travel you need, from airfare, accommodations, rental car, and cruises to activities to do at your destination, can be booked on Expedia.
Hotels, Home rentals, BNBs, Flights, and other Transportation & Tours
Booking.com connects millions of travelers to memorable experiences, various transportation options, and incredible places to stay – from homes to hotels and much more. It is one of the world's largest travel marketplaces for established brands and entrepreneurs of all sizes.
We always check Expedia and Booking.com to verify prices. At times, one is sold out of rooms while another at the same place has rooms. As well we often find some European hotels, especially smaller ones, on Booking.com but not on Expedia. It could be they are a Europe-based company. Try both before booking accommodations.
Are you traveling with a family or having an extended stay at your destination?
With over 2 million bookable vacation rentals, VRBO connects homeowners with families and vacationers looking for something more than a hotel for their trip. The VRBO community offers families or groups various rental property types such as condos, cabins, lake rentals, beach houses, etc.
VRBO is under the Expedia group ownership now, which many were worried about, but it hasn't panned out to be a concern. It is a massive network with access to all lodging forms should issues arise. Joelle has used VRBO for many years with her family with no problems.
As the leading marketplace for travel experiences, Viator believes that making memories is what travel is all about. And with 300,000+ experiences to explore—everything from simple tours to extreme adventures (and all the niche, interesting stuff in between)—making memories that will last a lifetime has never been easier.
With industry-leading flexibility and last-minute availability, it's never too late to make any day extraordinary. This one site has it all and has experiences throughout the world. We use them often during our travels, especially for food tours. We especially take the time to read the reviews provided.
An excellent source for travel essentials and guides
We now have our own Amazon Storefront with all our favorite travel accessories and gear in one place. Check out our travel store at the link below.
Amazon is one of the most comprehensive online shopping sources in the world. On behalf of their customers, teams worldwide provide lower prices, better selection, and rapid delivery. They offer a vast inventory, and their 1.7 million small and medium businesses worldwide selling on Amazon.com offer extensive options to customers.
We buy most of our travel books, accessories, and luggage from Amazon. We have ordered up to two days before travel and get what we need.
Transportation
Welcome Pick-ups
(Airport and sightseeing service)
A global leader in ground transportation for travelers. They help hundreds of companies worldwide enhance their services and boost their revenue with our 5-star ride experiences and hassle-free automation.
Founded in 2015 in Athens, Greece, Welcome Pick-ups goes above and beyond the standard transfer service as the first company to deliver a holistic, in-destination travel experience. From the moment a traveler arrives at a new destination until they return home, Welcome accommodates all their travel needs (transfers, travel products, things to do, information) as the easiest, friendliest, and most personalized solution.
Discover Europe by Train
Rail Europe sells train and bus tickets for travel across Europe. They cover 24 countries, 105 rail operations, and 20,000 stations. They are the official rail and bus operations agents in the UK, France, Spain, Italy, Germany, Belgium, Austria, Switzerland, Luxembourg, and the Netherlands. Rail Europe continues to add coverage all the time.
It is a fast, easy, and economical way to purchase European train and bus tickets. Eurail passes are also available to buy through their site.
Travel documentation services
Do you feel like you are wasting time visiting an on-site photographer only to be embarrassed by the photo? Would you like control of the final product? Get the perfect VISA or passport photo online with PhotoAID.
When traveling, you often need to apply for official documents such as a passport, ID, and different kinds of licenses or cards. Those applications require a picture that must meet specific conditions to be accepted, depending on the country. Now, it is possible to take this picture at home without the help of a professional photographer. The PhotoAiD app allows you to take the perfect biometric photo that will be guaranteed by yourself without leaving your home.
This article contains affiliate links. If you use these links to buy something, we may earn a small commission at no additional cost to you. Thank you!
Check out our most recent blog posts
Do you have a question for us or have a comment?