As part of our guest writers series, we are excited to welcome Martyna Inkielman, a content writer at PhotoAiD. The PhotoAiD app is an excellent service that allows you to take the perfect biometric passport photo from home. You get to choose the photo you look best in. We all hate those awful ones most of us have in our passports.
Martyna will be contributing multiple data-based articles that will provide insight to our readers. Malta is an ideal destination for retirement, and now you will learn why. What makes Malta even more intriguing is it is one of the top places digital nomads are welcomed to work remotely. Many of the factors that Martyna mentions apply to digital nomads as well.
Our visit
We visited Malta in 2021 and were captivated by this tiny island with a big heart. Located in the southern Mediterranean sea between Italy and Tunisia, Malta has a unique history, ancient sites, and delicious cuisine. All the reasons why Malta is a great place for retirement are the same reasons to visit too!
---
As people approach their retirement, many dream of moving to a new country where they can enjoy a different way of life. According to the ranking of best countries to retire in Europe created by Passport Photo Online, Malta is the best place for your golden years of them all. In this article, we will explore the top five reasons why Malta is an excellent choice for retirement. Whether seeking a warmer climate, more affordable living costs, excellent healthcare, or a welcoming community, Malta has all these – and more. So, if you're considering retiring overseas, keep reading to learn why Malta should be at the top of your list.
Reason #1: Climate and Scenery
Malta is a popular destination for retirees seeking a warm and picturesque location to settle down. The island boasts a mild Mediterranean climate, with long and hot summers and mild winters, making it an attractive place to enjoy an active, outdoor lifestyle.
Retirees will find plenty of opportunities to stay active with various outdoor activities, including swimming, sailing, fishing, and golf. The rugged coastline and crystal-clear waters are perfect for water sports enthusiasts, offering ideal conditions for activities. Popular activities include snorkeling, scuba diving, and windsurfing.
Malta's natural beauty is a sight to behold, with numerous beautiful beaches, rugged coastlines, and charming harbor towns scattered across the island. Its capital city, Valletta, is a UNESCO World Heritage Site renowned for its Baroque architecture, ancient fortifications, and stunning views of the Grand Harbour.
For those looking for a more laid-back experience, Malta's countryside is dotted with charming villages and towns, each with unique character and charm. From the historic walled city of Mdina to the traditional fishing village of Marsaxlokk, Malta has no shortage of stunning landscapes to explore.
Reason #2: Malta's Cuisine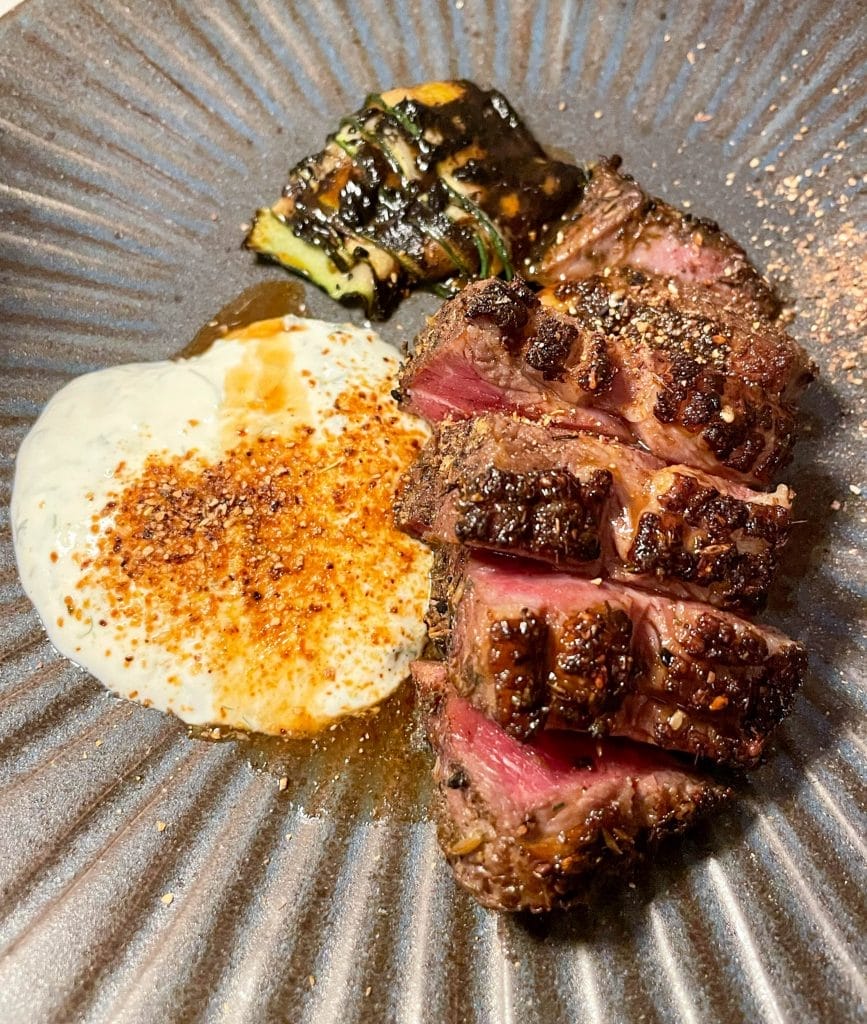 In addition to its natural and historical attractions, Malta is renowned for its delectable cuisine. The island's culinary scene reflects its unique blend of Italian, North African, and Middle Eastern influences, creating a diverse range of dishes that are sure to appeal to any taste buds.
Malta's cuisine is renowned for its abundant fresh seafood, thanks to its Mediterranean location. The island's coastal towns and villages are home to some of the best seafood restaurants in the Mediterranean, offering an array of dishes featuring freshly caught fish and shellfish.
Malta's street food scene is also a must-try, with lively food markets and street vendors serving various mouth-watering snacks and treats that will tantalize your senses.
For retirees who consider themselves foodies, Malta is an ideal destination to retire, as it offers a vast selection of delectable dishes to choose from. Your retirement in Malta will be full of culinary adventures and memorable dining experiences, leaving you satisfied and wanting more.
Reason #3: Ease of Residency
Malta's citizenship-by-investment program is a compelling opportunity for foreign nationals looking to acquire Maltese citizenship by investing in the country. This program particularly appeals to retirees who wish to relocate permanently to Malta, granting them the freedom to live, work, and travel across the European Union.
Furthermore, Malta extends tax incentives to retirees who choose to settle on the island, providing a low flat tax rate of 15% on foreign income.
Retirees seeking to apply for residency in Malta can do so by providing proof of income, a valid passport, and evidence of health insurance coverage. Malta's visa policy is very accommodating, allowing residents to travel freely within the Schengen Area.
As an English-speaking country, Malta is ideal for retirees who are not fluent in other European languages. With English being the official language of Malta, it is easy for English-speaking retirees to communicate and navigate their way around the island.
Reason #4: High-Quality Healthcare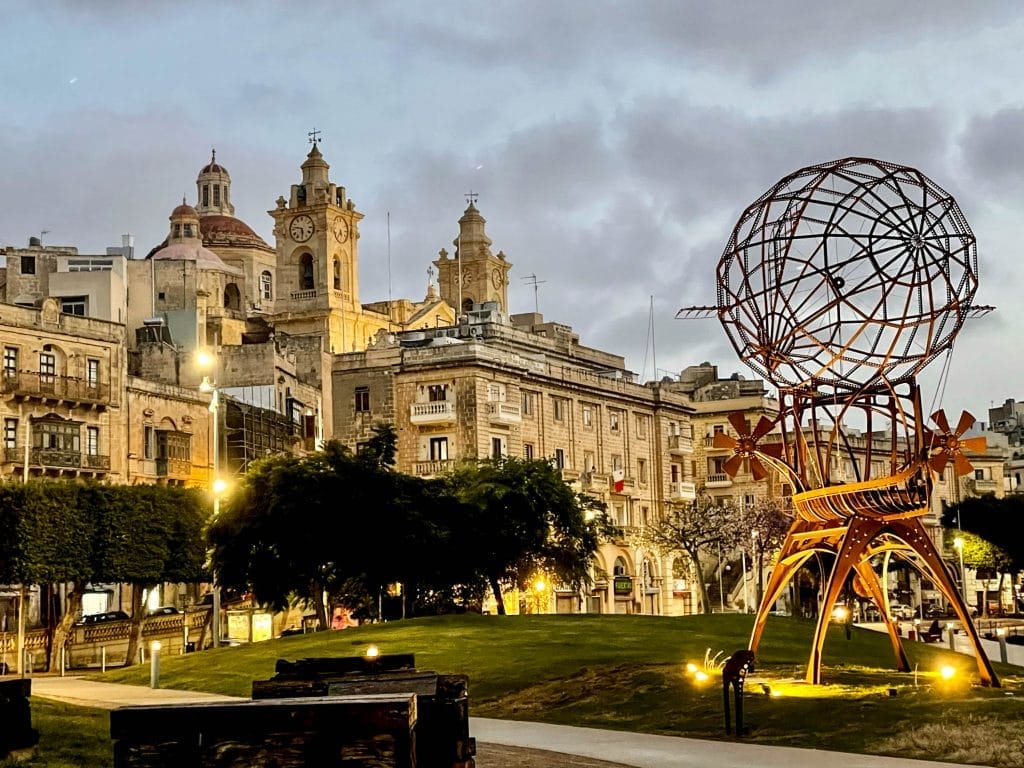 Malta's modern hospitals and medical centers are equipped with top-of-the-line facilities, offering retirees a comprehensive range of medical services. The medical staff is highly qualified and proficient in English, ensuring clear communication with patients and exceptional care.
One of the significant benefits of Malta's healthcare system is its affordability. The cost of healthcare services is significantly lower than in other European countries, making it a sought-after destination for retirees seeking quality yet affordable medical care.
In addition, Malta has established reciprocal healthcare agreements with several other European countries, enabling retirees to access medical services at reduced rates.
Retirees can also take advantage of the vast array of comprehensive medical insurance plans offered by the island's private healthcare providers. These affordable policies provide peace of mind to retirees, knowing they are covered in any medical emergency.
Reason #5: Low Cost of Living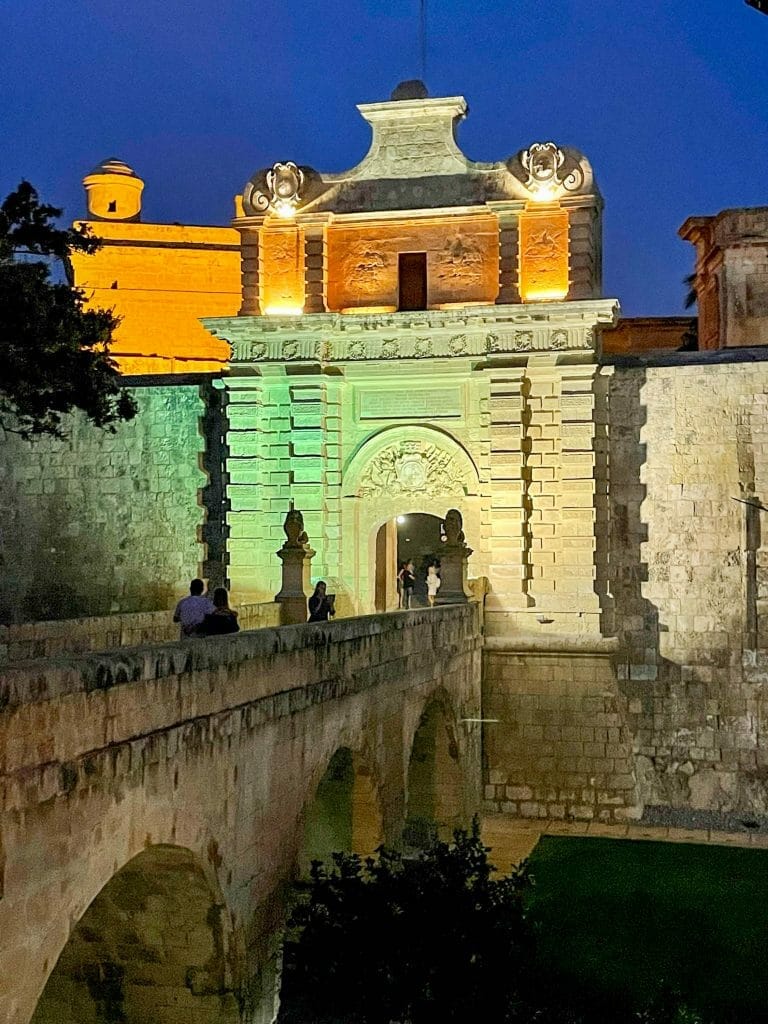 Last but definitely not least, it's worth noting that Malta offers an affordable cost of living compared to other European countries, making it an excellent option for retirees looking to make the most of their retirement income. The price of accommodations in Malta is significantly lower than in other European countries, with a range of affordable housing options available, from apartments to houses in urban or rural areas.
Food and entertainment costs in Malta are also reasonably priced, with a wide selection of dining options available at local restaurants, cafes, and bars. Retirees can enjoy free or low-cost entertainment options like local festivals, museums, and historical sites. Transportation costs are also low, making it easy and cost-effective to travel around the island.
Additionally, Malta offers tax incentives for retirees, including the low flat tax rate of 15% on foreign income. That makes it a desirable destination for retirees seeking to stretch their retirement income further.
Stacking it all up
There you have it! Malta is clearly an exceptional destination for retirees seeking a high quality of life at an affordable cost.
From its sunny weather and beautiful scenery to its delicious cuisine, ease of residency, high-quality healthcare, and low cost of living, Malta offers all the ingredients for a comfortable and enjoyable retirement.
All considered it's no wonder that Malta is at the top of the list for retirees seeking a new adventure and a fulfilling retirement. Whether you're seeking relaxation, adventure, or a bit of both, Malta is the perfect place to call home in your golden years.
Are you considering traveling there? Make sure to be safe by taking care of your travel insurance.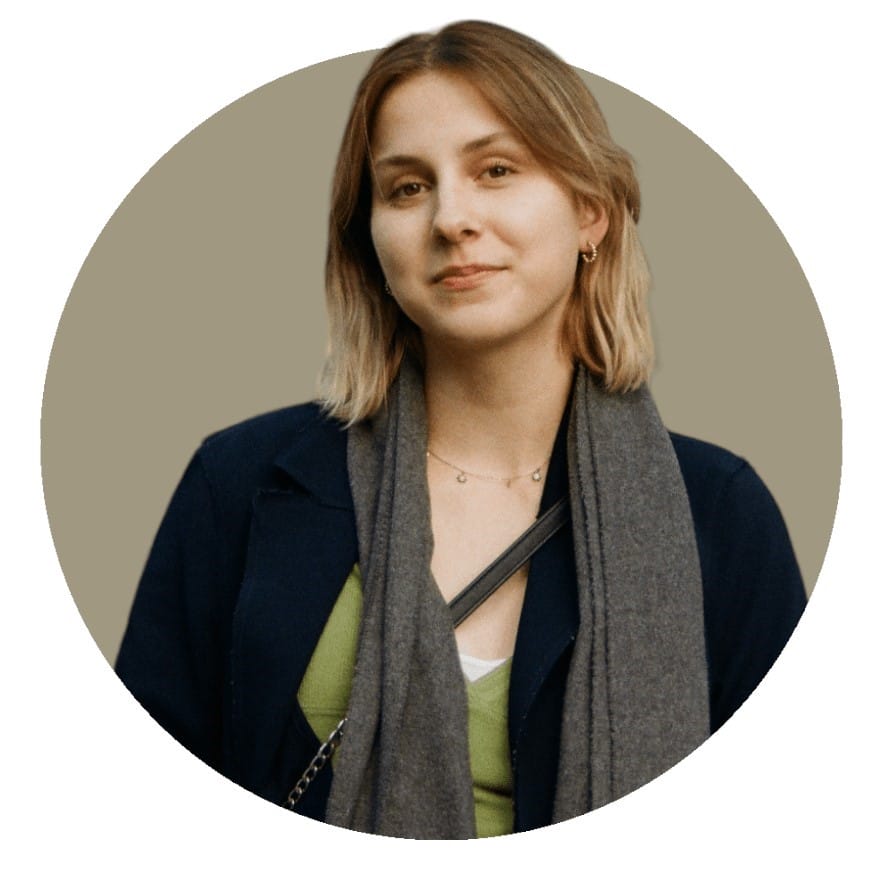 Writer's bio
Martyna Inkielman in a content writer at PhotoAiD. She enjoys writing about travel and lifestyle topics. When she's not writing, Martyna can be found exploring new cuisines, painting, and taking analog photos.
© 2023 Wanderers Compass All Rights Reserved
Blog Posts on Malta
"Malta is a sod of a place" David niven Table of Contents Top Seven…
"The legs go where the heart goes" Maltese proverb Mdina, Malta, is for curious…
There is no rose without thorns maltese proverb Mighty Malta Malta is a tiny island…
Malta Retirement Photo Gallery
Thank you for learning about Malta Retirement and stopping by Wanderers Compass Travel Blog. We hope to welcome you back soon!
Our Recommended Travel Resources
Our favorite travel insurance site!
If you book a trip, don't forget to get travel insurance within 14 days of your first booking. We could not be stronger advocates of being well-insured. Not just for the little stuff but the big things like medical emergencies. We never leave home without it. Over the years, we have used many sites but have now found our go-to place. Squaremouth.com does a fantastic job; it has a user-friendly interface, uses top-rated and reputable insurance carriers, and most policies cover COVID-19 medical issues and cancellations. They also mediate on your behalf if you have problems with your policy.
To empower you as a consumer, we suggest you read our blog post on the importance of travel insurance and how to get the best coverage from top-rated companies for an affordable price.
Medical transport back home from anywhere in the world
They are the premier global air medical transport. One caveat to travel insurance is that medical evacuation usually gets you to the closest facility to care for you. Medjet gets you back to the U.S. to the hospital of your choice once you are stable enough to fly. They cover Covid-related transports as well.
Medjet carries its own policies. The policy is only for transport and no other aspects of travel insurance. They have individual trip policies starting at $99 and annual policies for around $300. Most of their policies limit the age to 74 and younger. Prices are not based on age below that.
To learn more about how Medical Evacuation membership with Medjet Assist works, check out our blog post for a more detailed review.
Hotels, home rentals, BNBs, flights, and other transportation & tours
Expedia is a US-based company whose mission is to power global travel for everyone and everywhere. Whether planning a family vacation, booking for business, or organizing the trip of a lifetime, they are a fantastic resource. Wanderers Compass focuses on independent travel, and using sites like Expedia makes that possible. Every aspect of travel you need, from airfare, accommodations, rental car, and cruises to activities to do at your destination, can be booked on Expedia.
Hotels, Home rentals, BNBs, Flights, and other Transportation & Tours
Booking.com connects millions of travelers to memorable experiences, various transportation options, and incredible places to stay – from homes to hotels and much more. It is one of the world's largest travel marketplaces for established brands and entrepreneurs of all sizes.
We always check Expedia and Booking.com to verify prices. At times, one is sold out of rooms while another at the same place has rooms. As well we often find some European hotels, especially smaller ones, on Booking.com but not on Expedia. It could be they are a Europe-based company. Try both before booking accommodations.
Are you traveling with a family or having an extended stay at your destination?
With over 2 million bookable vacation rentals, VRBO connects homeowners with families and vacationers looking for something more than a hotel for their trip. The VRBO community offers families or groups various rental property types such as condos, cabins, lake rentals, beach houses, etc.
VRBO is under the Expedia group ownership now, which many were worried about, but it hasn't panned out to be a concern. It is a massive network with access to all lodging forms should issues arise. Joelle has used VRBO for many years with her family with no problems.
As the leading marketplace for travel experiences, Viator believes that making memories is what travel is all about. And with 300,000+ experiences to explore—everything from simple tours to extreme adventures (and all the niche, interesting stuff in between)—making memories that will last a lifetime has never been easier.
With industry-leading flexibility and last-minute availability, it's never too late to make any day extraordinary. This one site has it all and has experiences throughout the world. We use them often during our travels, especially for food tours. We especially take the time to read the reviews provided.
An excellent source for travel essentials and guides
We now have our own Amazon Storefront with all our favorite travel accessories and gear in one place. Check out our travel store at the link below.
Amazon is one of the most comprehensive online shopping sources in the world. On behalf of their customers, teams worldwide provide lower prices, better selection, and rapid delivery. They offer a vast inventory, and their 1.7 million small and medium businesses worldwide selling on Amazon.com offer extensive options to customers.
We buy most of our travel books, accessories, and luggage from Amazon. We have ordered up to two days before travel and get what we need.
Transportation
Welcome Pick-ups
(Airport and sightseeing service)
A global leader in ground transportation for travelers. They help hundreds of companies worldwide enhance their services and boost their revenue with our 5-star ride experiences and hassle-free automation.
Founded in 2015 in Athens, Greece, Welcome Pick-ups goes above and beyond the standard transfer service as the first company to deliver a holistic, in-destination travel experience. From the moment a traveler arrives at a new destination until they return home, Welcome accommodates all their travel needs (transfers, travel products, things to do, information) as the easiest, friendliest, and most personalized solution.
Discover Europe by Train
Rail Europe sells train and bus tickets for travel across Europe. They cover 24 countries, 105 rail operations, and 20,000 stations. They are the official rail and bus operations agents in the UK, France, Spain, Italy, Germany, Belgium, Austria, Switzerland, Luxembourg, and the Netherlands. Rail Europe continues to add coverage all the time.
It is a fast, easy, and economical way to purchase European train and bus tickets. Eurail passes are also available to buy through their site.
Travel documentation services
Do you feel like you are wasting time visiting an on-site photographer only to be embarrassed by the photo? Would you like control of the final product? Get the perfect VISA or passport photo online with PhotoAID.
When traveling, you often need to apply for official documents such as a passport, ID, and different kinds of licenses or cards. Those applications require a picture that must meet specific conditions to be accepted, depending on the country. Now, it is possible to take this picture at home without the help of a professional photographer. The PhotoAiD app allows you to take the perfect biometric photo that will be guaranteed by yourself without leaving your home.
This article contains affiliate links. If you use these links to buy something, we may earn a small commission at no additional cost to you. Thank you!
Do you have a question for us or have a comment?
Check out our most recent blog posts