Visitor Guide and Photo Gallery
If Zadar, Croatia, is calling you, start planning your visit, as it will be one of the most memorable visits of a lifetime. This great city has a unique and fascinating story. This 3,000-year-old settlement's rich and turbulent history earned it recognition as a UNESCO World Heritage Site in 2017. It is known as the oldest continuously inhabited city in Croatia. It also became the capital of the Eastern Roman Empire and maintained its capital status until the end of World War I.
One of the most intriguing aspects about this place is its history is literally written on the walls. The Zadar fortification walls were impenetrable and defended the city and its residents for centuries. The Croatian government restored these ancient walls in 2020 with EU funds. You can easily explore them on foot and see why they survived persistent attacks over generations.
Our visit to Croatia took us along the whole western coast of this beautiful country. Zadar was a logical stop and, as a result, became one of our favorite cities in Croatia. Let us introduce you to this beautiful coastal town in more detail.
Where is Zadar, Croatia?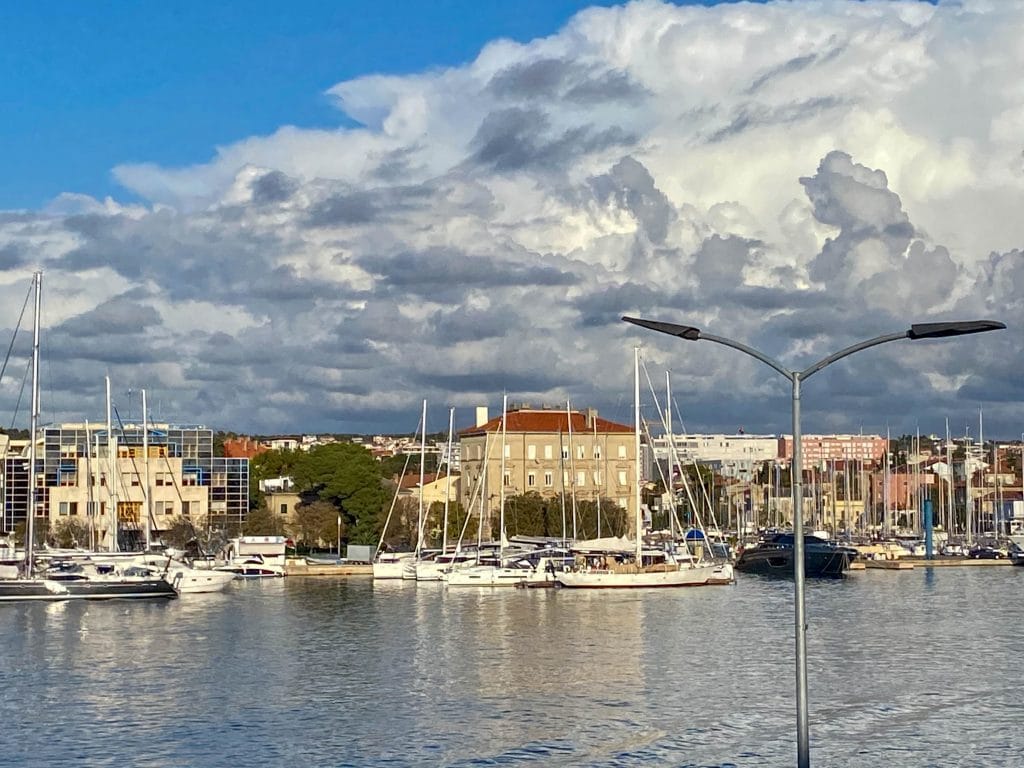 Zadar is situated on the Adriatic Sea in the northwestern part of the Ravni Kotari region. The city serves as the seat of Zadar County. It sits in the northernmost region of Dalmatia. It is about 1 and 40 minutes north of Split and about three hours southwest of Zagreb.
The city proper covers about ten sq mi with a population of about 75,000, making it the second-largest city in the region of Dalmatia and the fifth-largest city in the country.
Map of Zadar, Croatia
Zadar Croatia History
Zadar is a city whose past goes back 3,000 years when it was first mentioned as a settlement in written documents. It became a fully urbanized center during ancient Roman times and has remained continuously occupied for another two millennia. Zadar is one of the most important cities on the Eastern Adriatic coast. Over its long timeline, it has been a destination for adventurers, poets, scholars, and writers. With every step, its streets, squares, seafront, churches, and monumental heritage unveil its ancient history.
Prehistorical Findings
The material remains of human existence and its culture in the region of Zadar date back to the late Stone Age. Settlements of Puntamika and Arbanasi on Zadar land date from the late Neolithic era. The present-day residents of Zadar still pride themselves on their resilience and grit.
Liburnians
Two thousand seven hundred years ago, Zadar, as a Liburnian settlement, had already become a significant center and harbor for numerous trading voyages. The Liburnians were skillful in trading and navigation during the Iron Age. As notorious seamen, the Liburnians later became the leading builders of the future Roman Empire Armada that controlled the Mediterranean.
Roman Empire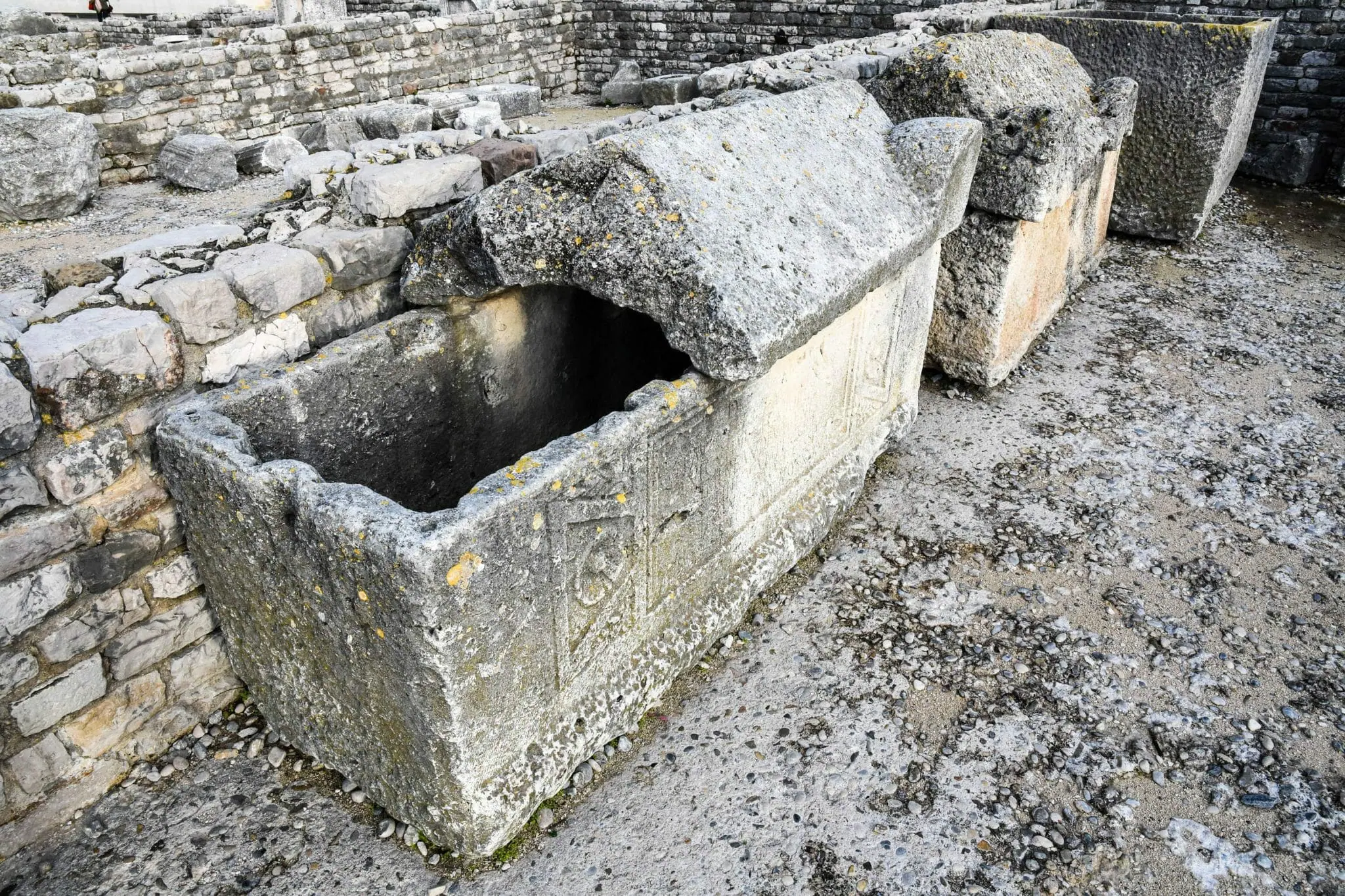 The union with Rome prevented the Liburnians from losing land within the Northern Dalmatia territory and gave their ancient settlement Zadar a solid base as a city. During the Empire, Zadar was built and urbanized throughout the entire period of Late Antiquity and Middle Ages. Until the beginning of World War I, it remained the center of the Eastern Adriatic.
Middle Ages
Zadar became the most significant Dalmatian free commune and center of Dalmatia in the Byzantine Empire. It was just as powerful and advanced as Venice. The Croatian war elite of the time controlled the wider Zadar area, towns, and Adriatic islands to the broadest extent. At the end of the 14th century, the Dominicans founded the first University on Croatian territory.
Zadar Under the Republic of Venice
From the 11th until the 14th century, Zadar's dukes had endless wars with the Republic of Venice, which did not accept Zadar as a significant and influential trading competitor. The Croatian king Petar Krešimir IV annexed the city of Zadar and the Dalmatian municipalities in 1069. Zadar still belonged to the Kingdom of Naples and the Holy Roman Empire until 1409, when Zadar and Dalmatia were sold to the Republic of Venice for 100 thousand ducats. During the 16th and 17th centuries, there was growing danger from the Ottoman Empire. With the construction of the new fortress and fortified wall that significantly changed the city's appearance, Zadar soon became the biggest city-fortress in the Republic of Venice. Its defense system is recognized on UNESCO's World Heritage List.
Napoleonic Wars and Austrian Rule
With the fall of Venice in the 18th century, Zadar was annexed to Austria. Shortly after that, in 1806, Zadar came under the authority of Napoleonic France. During only seven years of rule over Zadar and Dalmatia within French Illyrian Provinces, the French modernized the region. Zadar University was re-established with the Faculty of Medicine, Pharmaceutical Studies, Law, and Construction. After the fall of Napoleon and the siege of Zadar in 1813, the Austrian army entered the city again. The second Austrian rule over Zadar lasted until 1918, at the end of the First World War.
Yugoslav Period
The Austro-Hungarian Monarchy broke down in 1918. As a result, in 1920, Zadar was annexed to Italy as an enclave on the Eastern coast of the Adriatic. At the end of the Second World War, Zadar again became part of Yugoslavia. During the Yugoslav period, Zadar was entirely rebuilt because it suffered severe bombings during World War II in 1943 and 1944, when nearly the entire historic center was destroyed. Zadar again became a powerful cultural and economic center of the region.
Modern Zadar
Since 1991 Zadar has been a part of the Republic of Croatia, and after declaring independence from the Socialist Federal Republic of Yugoslavia. Once again, Zadar has become the center of the Zadar County region. During the 30-year-long period, the city prioritized building new community infrastructure and a big modern port. It established Zadar University.
Zadar connects to Zagreb by one of the best and most scenic highways we have driven in Europe. It has a busy airport, which connects it to all of Europe. Zadar is a city of students, a dynamic and bustling urban center with around 75,000 residents.
Zadar Croatia Fun Facts
Under Venetian rule in the 15th century, Zadar was the largest fortified city in Croatia.
The main street in Zadar is named Široka Ulica (široka = 'wide') and is the city's heart. It is believed it's as old, or even older than the city itself. The Zadrans, however, refer to it by its historical name, Kalelarga.
Zadar's history isn't just written on portions of its walls. In fact, every street is alive with history. For example, near the waterfront, you can see the ruins of the 6th-century major earthquake. You can also wander the 2,000 years-old city's main meeting place, which the Romans used.
Zadar is also famous for its architecture. For the most part, the influence came from Roman times. Today, many gates, towers, and city walls are visited. There are also some monasteries and churches in the old town.
It is one of those cities in Croatia which you can enjoy without large crowds. Most travelers, especially Americans, have not yet discovered this incredible city. The natural beauty of Zadar and the surrounding area is still relatively undiscovered. For that reason, the price point is less expensive here compared to other cities along the Dalmatia Coast.
Did you know?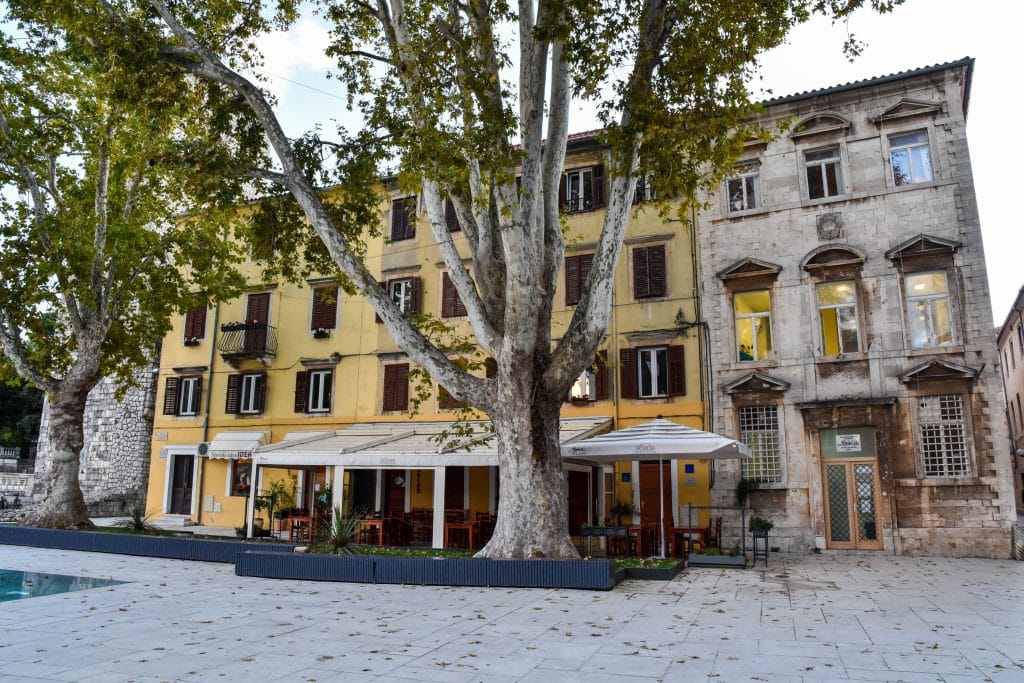 Forget the NBA; it's here where you will find the true fans of the game. So much so that their motto is 'God may have created a man, but Zadar created basketball. It's the number one sport, the pride of the city.
If you want to witness the breathtaking sunset, this is the place you need to be. According to a famous movie director, Alfred Hitchcock, it has the most beautiful sunset in the world, particularly next to the Sea Organ. When you sit by the Sea Organ, you not only enjoy the flaming, amber sky while relishing the pleasant musical sounds generated by the waves.
If you are staying in Zadar, you should know that you are in an area rich in natural beauty and near four beautiful national parks. There are eight national parks in Croatia and four here, which makes Zadar even more intriguing. Croatia is among the ecologically best-preserved parts of Europe since 10% of the country is protected.
Zadar offers extraordinary local cuisine. In other words, you can call it Croatia's Culinary heart. It has everything from local seafood to slow-cooked lamb in mountain herbs to satisfy your taste buds. We were so enamored with Croatian cuisine we dedicated a blog post to it. Check out our Croatia Cuisine post here.
Top 9 Things to Do in Zadar Croatia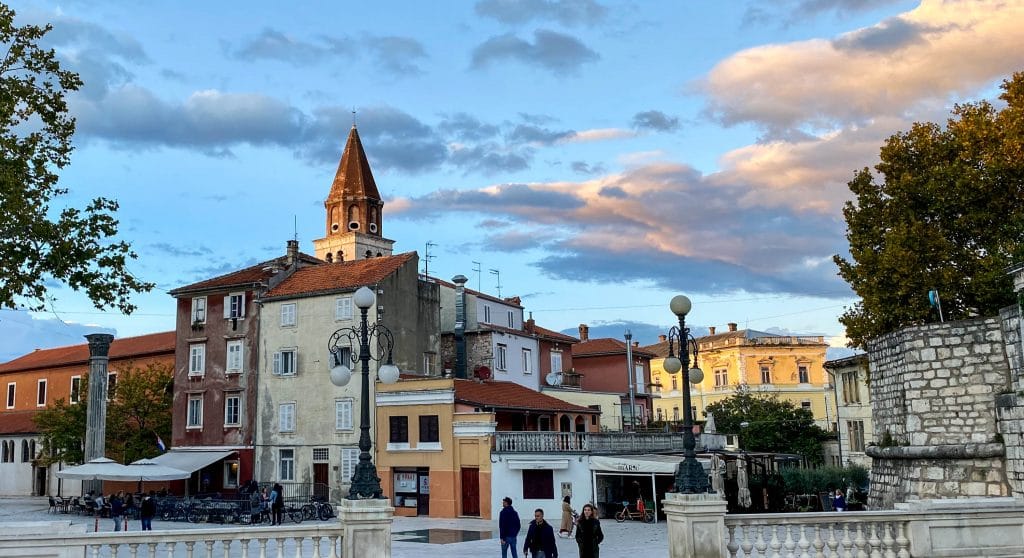 If you want to plan your independent adventure, here are the top 10 things you can do in Zadar to immerse yourself in the culture and make your trip more meaningful.
1. A highlight of Zadar is Land City Gate on Fosa Harbor. This gate is one of the finest monuments in the entire of Croatia, as, in 1543, it served as the main entrance to the city. It is a fine piece of Venetian architecture; decorated with sculptures.
2. Drop by Roman Square, founded in the middle of the 1st century BCE as a colony in which Roman veterans settled. You can look closely at the numerous excavated remains of Roman buildings, inscriptions, and others set on the lawns. Here you will find locals and their children playing in the square among these Roman ruins as if a playground. Grab an ice cream cone, and enjoy the delightful setting.
3. Drop by the Park of Queen Jelena, one of the city's oldest parks. It was interestingly founded by the Austrian commander, Governor Baron Franz Ludwig von Welden, in the area of military fortifications. Governor Van Walden was a great lover of nature and interested in botany, particularly Dalmatian flora. During his service in Zadar, he collected plant characteristics of the region to set up extensive lush green gardens.
4. See Five Wells Square, especially at night when it lights up from below. It was built in 1574 during the siege of the Ottoman Empire army when the defensive moat was covered up on the west side of the bastion. In its place, a large cistern for drinking water with five decorated wellheads was built, and parts of the aqueduct that used to bring water directly from the Vrana Lake have been preserved.
Museums
5. Visit the Museum of Ancient Glass with its vast range of Roman glassware. Its display presents a unique collection of over 5000 glass objects dating to antiquity, i.e., from the 1st century BC to the 5th century AD. Over 1500 complete glass objects are presented in the permanent display divided into eight thematic wholes. The museum is located in the renewed historic palace of the Cosmacendi family, dating to the second half of the 19th century.
6. Take in the Archaeological Museum, another excellent place for those who love history. It displays prehistoric archaeological material from the Old and New Stone Ages (Paleolithic and Neolithic) and the Metal Ages (Bronze and Iron Ages). It also has relics from the Roman and Byzantine Periods.
Modern Displays and Nightlife
7. Stroll the exquisite promenade along the waterfront of Zadar's Old Town. Toward to end of the promenade, you will come across the Sea Organ art installation that creates musical notes on marble steps. The soothing sound of waves takes you to another dimension when they reach the 210-foot-long promenade steps that form the Sea Organ. 'The Orchestra of Nature' then plays unique tunes on the 35 pipes of different lengths & diameters underneath the steps. The pipes are tuned to play seven chords of 5 tones based on the matrix of traditional Dalmatia klapa songs.
8. Dance on the giant, solar-powered Greeting to the Sun on the famous Zadar promenade. Renewable, energy-efficient, and, most importantly, breathtaking captured our attention immediately. Three hundred multi-layered glass plates form the Greeting to the Sun on the Zadar's waterfront. Underneath the glass plates, there are solar modules, which are responsible for the fantastic light display that happens at sunset. Apart from the impressive light show, Greeting to the Sun, believe it or not, is a power plant that transforms solar energy into electricity used for public lights along the entire promenade.
9. Attend the popular dance parties in the city and enjoy the many night events. Zadar is a city with quite a busy nightclub scene. As we strolled late a night, the dance and party scene was hard not to miss. The partiers were all dressed up and living life. There were many choices from what we could see, and we were there in the off-season.
If you prefer a tailor-made trip, you can get in touch with the local expert, as they can make your entire trip more memorable due to their first-hand knowledge of Zadar.
Our favorite parts of Zadar
Zadar is a place you can experience with all your senses! It is a city that blends magically ancient history with modern wonder. From wandering Roman ruins to relaxing on the steps of the waterfront promenade and listening to the unique sound of nature played by the Sea Organ, Zadar has so much to offer. Go a few steps further and take in the one-of-a-kind display of colors as the sun beautifully sets, accompanied by a light show generated by the Greeting to the Sun display. Dance amongst the colors as they illuminate the night sky.
Take a close look at the Greeting to the Sun installation, and you'll see that it represents the solar system, with the Sun and the planets in proportionate sizes. Also, the names of Zadar's patron saints and the dates of their feasts are carved in the ring that encircles the installation. It truly is a unique way of paying tribute to the city and nature.
Since these modern attractions were introduced, the Sea Organ in 2005 and the Greeting to the Sun in 2008, Zadar has drawn visitors worldwide. Once, only Croatians were aware of these additions, but the experience is so remarkable its popularity keeps growing. The city now invites you to interact with nature's core personally: the Sun and the sea. It's the most special souvenir you can take home.
Day trips from Zadar
Zadar's location is ideal for basing day trips to see many of the breathtaking sights this area of Croatia offers.

Novigrad is an isolated fishing village on a stunning bay. It is a hidden piece of perfection. There is a ruined castle/fortress up a steep, rough path. I stayed in town as Ryan climbed it. The medieval village is a step back in time with many old but well-maintained buildings. It has a quaint Harbor and several old churches.

Knin Fortress is the second-largest hilltop military fortification in Europe that is incredibly intact with tremendous views. Multiple exhibitions on site are informative and moving.

The Burnum is an area of Roman ruins that include arches, an amphitheater, archaeological sites, and a scenic lookout to the valleys and waterfalls. Lots of hiking trails in the area.

Vrana castle is an abandoned castle that has a simple sign in front. Quite huge and in ruins. Overgrown and challenging to maneuver but fascinating. Across the street, there were historical Turkish Baths to visit.

Visit Ravni Kotari if you love flatlands. It is a vast plain and relatively fertile area with many protected sites. You can witness the traditional way of life of the local folks here, as they religiously follow their specific customs and culture.

Nature at its best
Take a boat trip to Sakarun Beach to enjoy the sun, sea, and sand feast for the eyes. It is the best beach in the Zadar archipelago, where you can swim or snorkel in crystal-clear waters. Relax on the white sand beach, or grab a bite at one of the beach's many restaurants.

Just over an hour's drive east of Zadar, there is Croatia's impressive Paklenica National Park (Paklenica). It attracts professional climbers, mountain bikers, and rafters from all over. The Paklenica karst river canyon is on the southern slopes of Velebit mountain. It contains two canyons, Mala (Small) and Velika (Big) Paklenica.

Take a Kornati and Telašćica National Parks Boat Trip. Admire the natural beauty of the Kornati and Telašćica National Parks from the water. Enjoy a swim and explore these beautiful parks.

Finally is the marvelous Plitvice National Park. It is 90 minutes north of the city, and if you have some time, you should visit this mesmerizing place. Spend the day in the breathtaking beauty of Croatia's Dinaric Mountains, touring the Plitvice Lakes. Take in the terraced lakes and crystal-clear waterfalls flowing through a vast and lush environment. You will be in awe of the landscapes.

Charter a boat on the Zadar Harbor and explore its islands. The Dalmatia Coast is as spectacular a setting as you will ever see. Zadar has many family-friendly islands that have paradisiac beauty. They relax your mind and body and give you a break from your busy life.

How to get to Zadar Croatia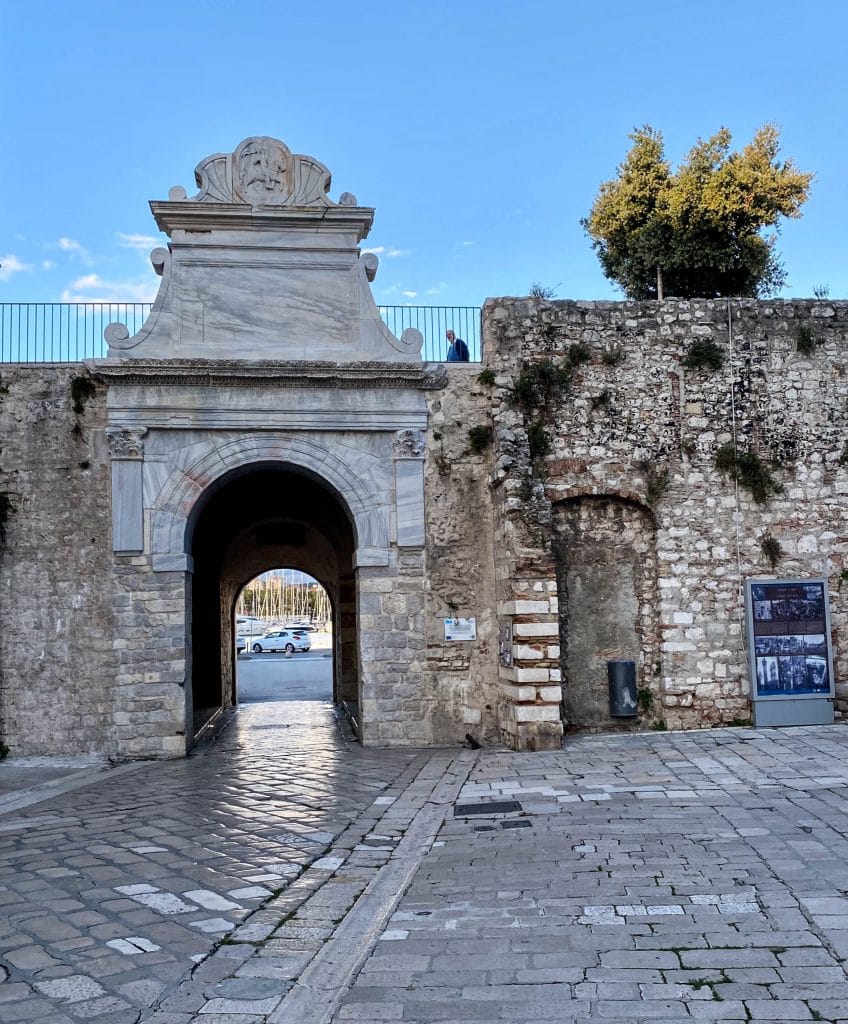 By Car
We found that Croatia may be one of the easiest countries to drive a car. There is so much you will miss by not renting a car. Road signage is fantastic in Croatia, and the motorways are nearly perfect. A good GPS will come in handy, as it always does. Parking was easy in the city, and our hotel at the time provided free parking.
By plane
Zadar has an airport, which is only 7 miles away from the town. There are flights from the UK, Ireland, and other European towns and cities to Zadar.
There are daily flights to Zadar from Croatian cities Zagreb and Pula during the summer. The flight time of around 45 minutes.
Buses from the airport to the main bus terminal in Zadar roughly run in conjunction with flight arrivals.
By bus
You can look up bus timetables to and from Zadar on the Zadar Bus Terminal website. You will find routes from and to all the major towns, cities, and places in Croatia, such as Zagreb, Split, Dubrovnik, Rijeka, Sibenik, and elsewhere.
By ferry from Italy or within Croatia
There are international ferry services to Zadar from Italy. Jadrolinija runs a nine-hour overnight ferry service from Ancona from June to late September. The ferry runs near-daily in August and fewer times per week during the other months.
Jadrolinija runs year-round (and frequent) local ferry routes to and from many of the islands close to Zadar, including Ugljan, Dugi Otok, Rava, Silba, Olib, and the island of Mali Losinj, which is further north.
G & V Iadera runs a new (summer-only) service that connects Zadar with Rijeka, stopping off Silba, Lopar (Rab), and Krk Town along the way.
Kapetan Luka has a year-round, though less in the off-season, catamaran service that sails from Pula to Zadar, stopping at Unije, Susak, Mali Losinj, Ilovik, and Silba en route.
By train
There are also a couple of trains a day to Zagreb with a journey time of 7 to 9 hours. We wouldn't recommend traveling by train to Zadar, as the bus is faster!
Dining in Zadar
On our first night, the hotel suggested a restaurant called Kornat. Located near our hotel and on the water, it was the perfect setting. It has a bright, elegant dining room with an outdoor area if weather permits. It was quiet when we visited, leading to an exceptional evening with top-tiered service and an outstanding multi-course chef-designed menu. The presentation of each dish was intricate and artistic. Everything we had was delicious. It was one of our splurges on the trip, and it was worth every penny!
Zadar is a wide selection of restaurants with a wide variety of cuisines. With the strong Italian influence, pizza can be found throughout Zadar. Other top recommendations for restaurants include:
Karoca Gre offers traditional Mediterranean cuisine from the Zadar and Dalmatia region.
Kaštel restaurant is part of the Bastion Hotel where we stayed, situated in a 13th-century fortress! It is upscale and well-reviewed but quite pricey.
Tinel is a restaurant that values the importance of family and a laid-back atmosphere. They impart warmth and are homey and relaxed.
Where to stay in Zadar Croatia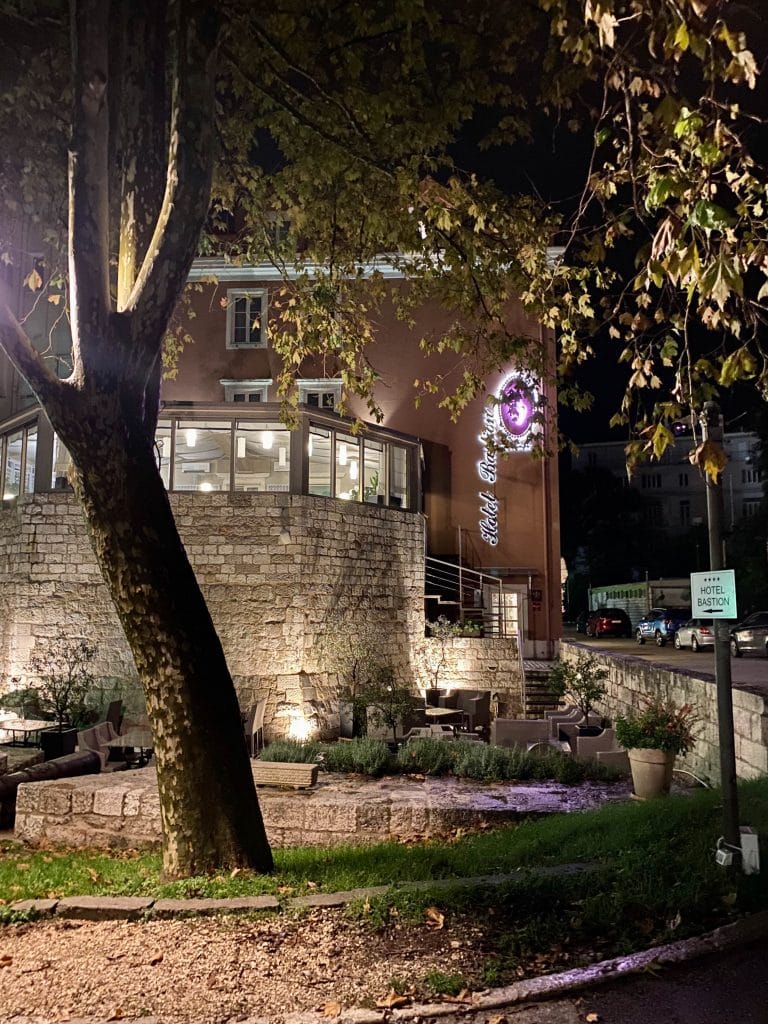 Zadar, Croatia, is a pretty small city. However, it has many accommodation options. There are hotels along the cost spectrum, vacation rentals, and private room hostels. There is a place to stay that will complement any budget.
We recommend staying within the city walls. It will save a lot of time as the city center has the largest concentration of attractions and historic buildings. That is where some of the best restaurants and nightlife can also be found. It is a walking city, and it would be ideal for placing yourself where you can take advantage of the location. We walked late at night and always felt safe.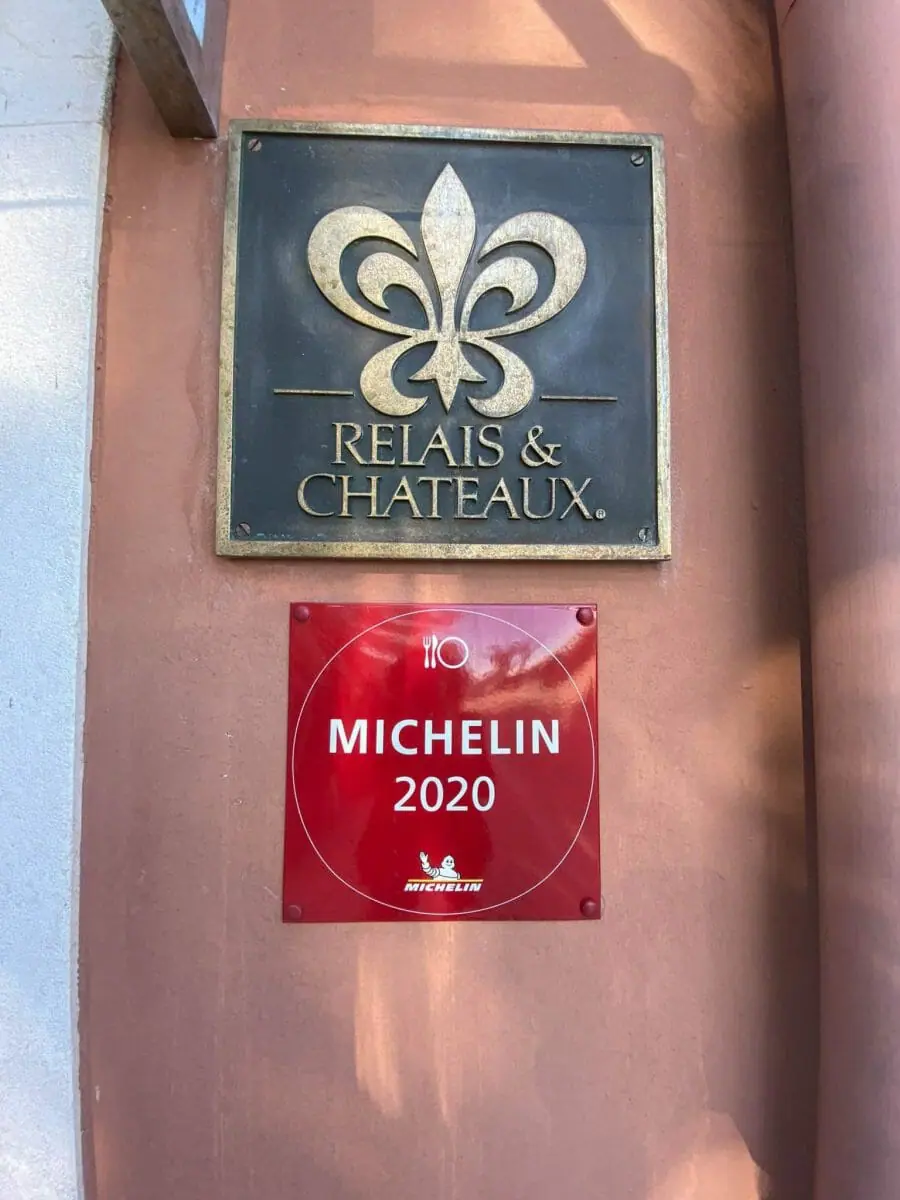 We stayed in Heritage Hotel Bastion- Relais & Chateaux and found it quite lovely and ideally located. It is next to the sea and sits at one of the gates to enter the walled city. It is elegant, modern, and has a warm décor. We loved its quick access to the Sea organ and Greeting to the Sun; therefore, we were able to visit many times. It has many celebrity guest pictures on the wall.
The links below provide accommodations and vacation rentals in the Zadar Croatia area. Compare each site, as not all options are available at both locations. Always look closely at recent reviews before booking.
When To Visit Zadar and How Long to Stay
The city has a mixture of Mediterranean and subtropical climates. It also has wet and mild winters. When it comes to the summer season, Zadar gets very warm. The hottest months are between July-August. It can reach well into the 90s.
Ideally, the time to visit it is between May to July and September/October. These months have pleasant temperatures, and you enjoy low rainfall too. In our case, we like to travel in the shoulder season to avoid crowds. We visited in late October and found the weather perfect, although it sometimes did rain.
If it's possible, avoid the month of August, since it is the busiest month and has the peak visitor numbers. Zadar draws many European visitors and most Europeans vacation in August. It won't be possible for you to enjoy the city's charms.
Our strongest suggestion is don't treat this place as an afternoon stopping point. We stayed here for two nights, and it wasn't near enough. It is not just because of what the city has to offer but all the fun places to visit in the general region of Zadar, Croatia.
Final Thoughts
Croatia was a one-country trip that was not part of our original plans. In fact, it was to be a two-day stop in a multi-country adventure. Covid had other plans for us, and we adjusted and spent two weeks here in this mind-blowing country. We could not be more thankful for the opportunity to explore this wonder in more depth. It captured our hearts over and over again. Zadar was one of the highlights of our near-perfect trip.
Zadar is the complete package to absorb human history, explore fantastic natural attractions, and enjoy delicious cuisine. It is full of warm and welcoming residents that will bring so much more to your travels. You can even call it the ideal honeymoon spot because of its natural pools, world-class beaches, crystal turquoise waters, and gorgeous waterfalls. Once you visit this piece of heaven, you will fall in love with it as we did. Do so soon, though, because it is growing in popularity every year.
© 2023 Wanderers Compass All Rights Reserved
If you want more inspiration and to visit other parts of Croatia, check out our– Croatia Travel Guide. It will help you plan your dream trip.
Check out all our Croatia Posts to learn about this beautiful country
Zadar Croatia Photo Gallery
Our Recommended Travel Resources
Our favorite travel insurance site!
If you book a trip, don't forget to get travel insurance within 14 days of your first booking. We could not be stronger advocates of being well-insured. Not just for the little stuff but the big things like medical emergencies. We never leave home without it. Over the years, we have used many sites but have now found our go-to place. Squaremouth.com does a fantastic job; it has a user-friendly interface, uses top-rated and reputable insurance carriers, and most policies cover COVID-19 medical issues and cancellations. They also mediate on your behalf if you have problems with your policy.
To empower you as a consumer, we suggest you read our blog post on the importance of travel insurance and how to get the best coverage from top-rated companies for an affordable price.
Medical transport back home from anywhere in the world
They are the premier global air medical transport. One caveat to travel insurance is that medical evacuation usually gets you to the closest facility to care for you. Medjet gets you back to the U.S. to the hospital of your choice once you are stable enough to fly. They cover Covid-related transports as well.
Medjet carries its own policies. The policy is only for transport and no other aspects of travel insurance. They have individual trip policies starting at $99 and annual policies for around $300. Most of their policies limit the age to 74 and younger. Prices are not based on age below that.
To learn more about how Medical Evacuation membership with Medjet Assist works, check out our blog post for a more detailed review.
Hotels, home rentals, BNBs, flights, and other transportation & tours
Expedia is a US-based company whose mission is to power global travel for everyone and everywhere. Whether planning a family vacation, booking for business, or organizing the trip of a lifetime, they are a fantastic resource. Wanderers Compass focuses on independent travel, and using sites like Expedia makes that possible. Every aspect of travel you need, from airfare, accommodations, rental car, and cruises to activities to do at your destination, can be booked on Expedia.
Hotels, Home rentals, BNBs, Flights, and other Transportation & Tours
Booking.com connects millions of travelers to memorable experiences, various transportation options, and incredible places to stay – from homes to hotels and much more. It is one of the world's largest travel marketplaces for established brands and entrepreneurs of all sizes.
We always check Expedia and Booking.com to verify prices. At times, one is sold out of rooms while another at the same place has rooms. As well we often find some European hotels, especially smaller ones, on Booking.com but not on Expedia. It could be they are a Europe-based company. Try both before booking accommodations.
Are you traveling with a family or having an extended stay at your destination?
With over 2 million bookable vacation rentals, VRBO connects homeowners with families and vacationers looking for something more than a hotel for their trip. The VRBO community offers families or groups various rental property types such as condos, cabins, lake rentals, beach houses, etc.
VRBO is under the Expedia group ownership now, which many were worried about, but it hasn't panned out to be a concern. It is a massive network with access to all lodging forms should issues arise. Joelle has used VRBO for many years with her family with no problems.
As the leading marketplace for travel experiences, Viator believes that making memories is what travel is all about. And with 300,000+ experiences to explore—everything from simple tours to extreme adventures (and all the niche, interesting stuff in between)—making memories that will last a lifetime has never been easier.
With industry-leading flexibility and last-minute availability, it's never too late to make any day extraordinary. This one site has it all and has experiences throughout the world. We use them often during our travels, especially for food tours. We especially take the time to read the reviews provided.
An excellent source for travel essentials and guides
We now have our own Amazon Storefront with all our favorite travel accessories and gear in one place. Check out our travel store at the link below.
Amazon is one of the most comprehensive online shopping sources in the world. On behalf of their customers, teams worldwide provide lower prices, better selection, and rapid delivery. They offer a vast inventory, and their 1.7 million small and medium businesses worldwide selling on Amazon.com offer extensive options to customers.
We buy most of our travel books, accessories, and luggage from Amazon. We have ordered up to two days before travel and get what we need.
Transportation
Welcome Pick-ups
(Airport and sightseeing service)
A global leader in ground transportation for travelers. They help hundreds of companies worldwide enhance their services and boost their revenue with our 5-star ride experiences and hassle-free automation.
Founded in 2015 in Athens, Greece, Welcome Pick-ups goes above and beyond the standard transfer service as the first company to deliver a holistic, in-destination travel experience. From the moment a traveler arrives at a new destination until they return home, Welcome accommodates all their travel needs (transfers, travel products, things to do, information) as the easiest, friendliest, and most personalized solution.
Discover Europe by Train
Rail Europe sells train and bus tickets for travel across Europe. They cover 24 countries, 105 rail operations, and 20,000 stations. They are the official rail and bus operations agents in the UK, France, Spain, Italy, Germany, Belgium, Austria, Switzerland, Luxembourg, and the Netherlands. Rail Europe continues to add coverage all the time.
It is a fast, easy, and economical way to purchase European train and bus tickets. Eurail passes are also available to buy through their site.
Travel documentation services
Do you feel like you are wasting time visiting an on-site photographer only to be embarrassed by the photo? Would you like control of the final product? Get the perfect VISA or passport photo online with PhotoAID.
When traveling, you often need to apply for official documents such as a passport, ID, and different kinds of licenses or cards. Those applications require a picture that must meet specific conditions to be accepted, depending on the country. Now, it is possible to take this picture at home without the help of a professional photographer. The PhotoAiD app allows you to take the perfect biometric photo that will be guaranteed by yourself without leaving your home.
This article contains affiliate links. If you use these links to buy something, we may earn a small commission at no additional cost to you. Thank you!
Do you have a question for us or have a comment?
Check out our most recent blog posts
View All